Another day of Meet the Teacher week. This week we are sharing about teacher schedules, planning and management.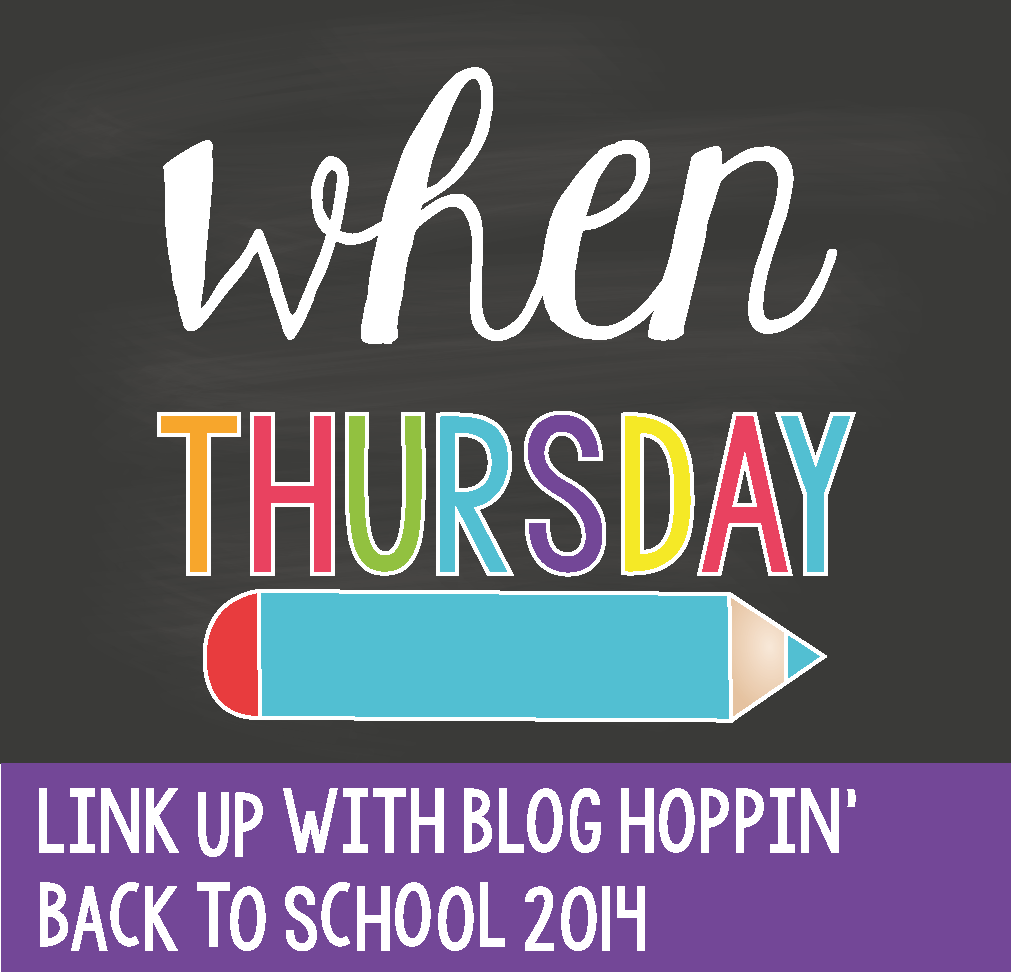 I honestly believe that effective planning and management is the vital ROOT of a successful school year.
YEAR CURRICULUM MAPPING/PLANNING
My year plan is my teaching "bible". I plan for the school year by:
Assigning my social studies and science standards to individual months as overlying, engaging themes.
Determining which month would be best to teach each ELA & Math standard. I pace those out accordingly
Ensuring this information is organized in such a way that I can view WHOLE year at once.
In addition to my personal copy, I print a huge poster-sized copy of the year plan that I hang in our pod (common work space) for my team and our RSP teachers to.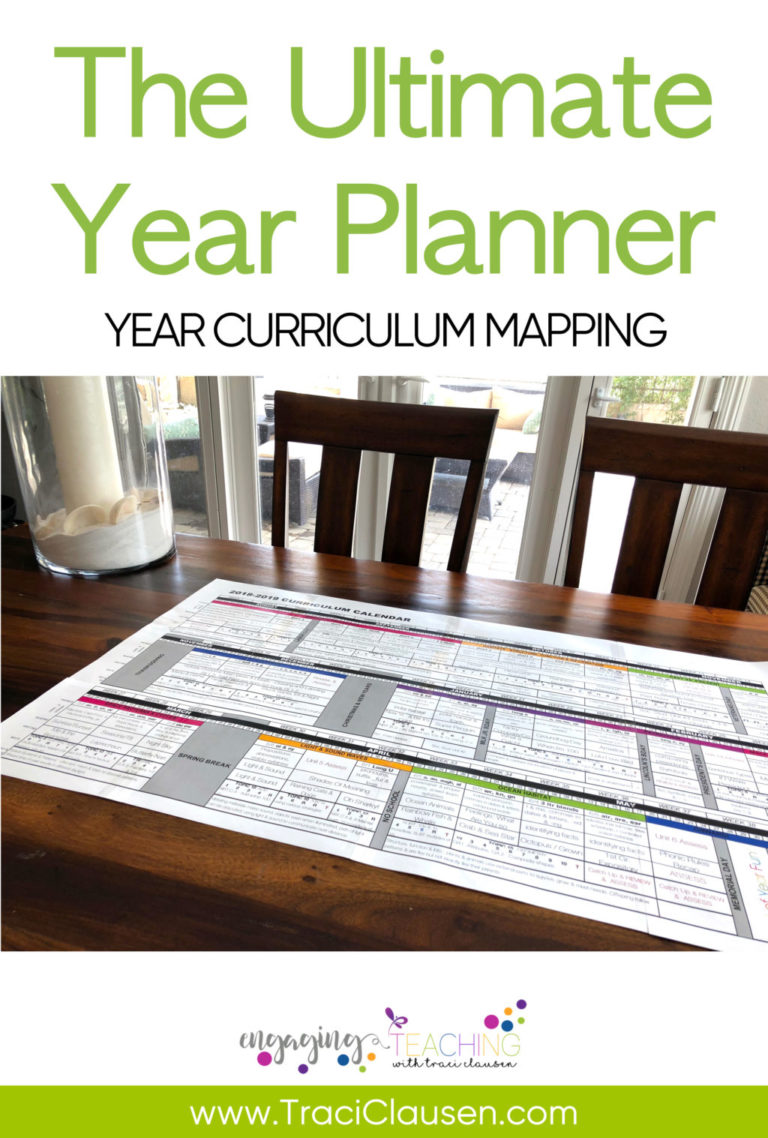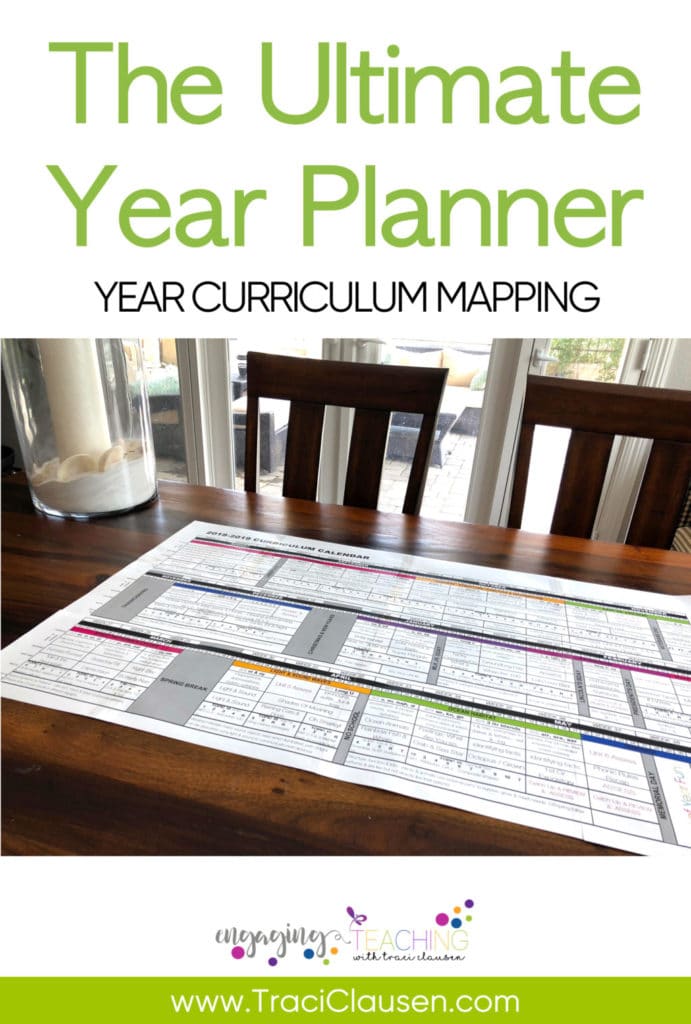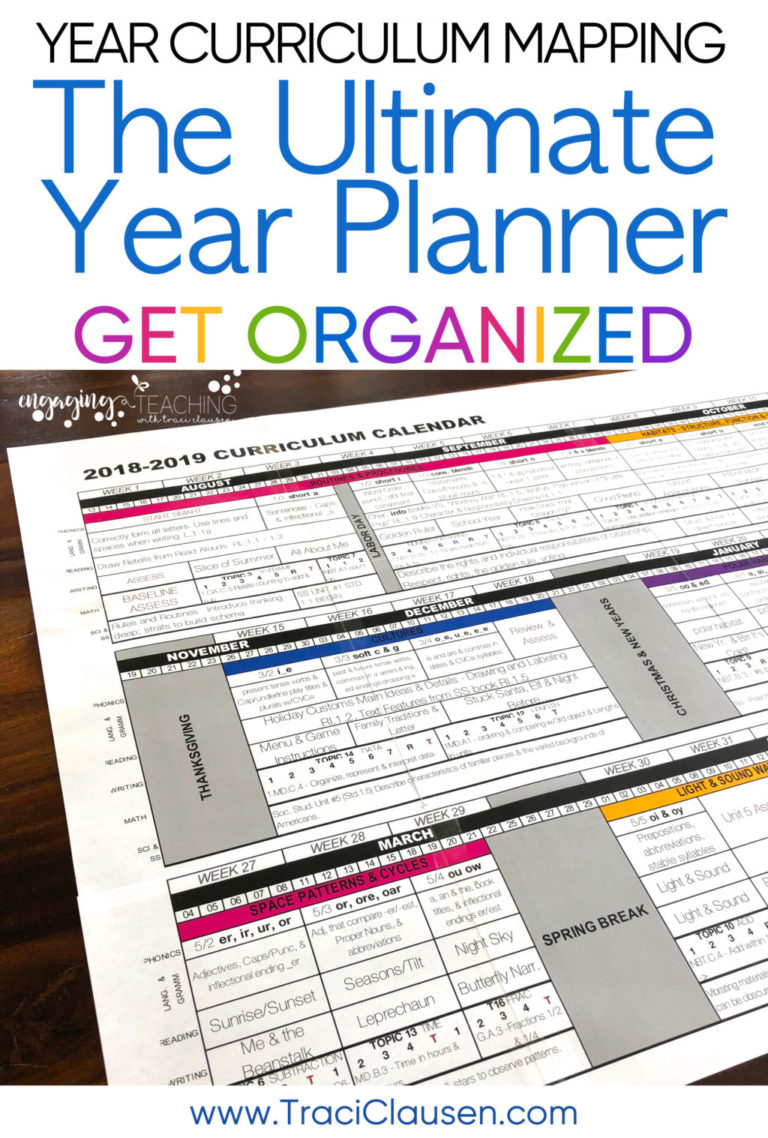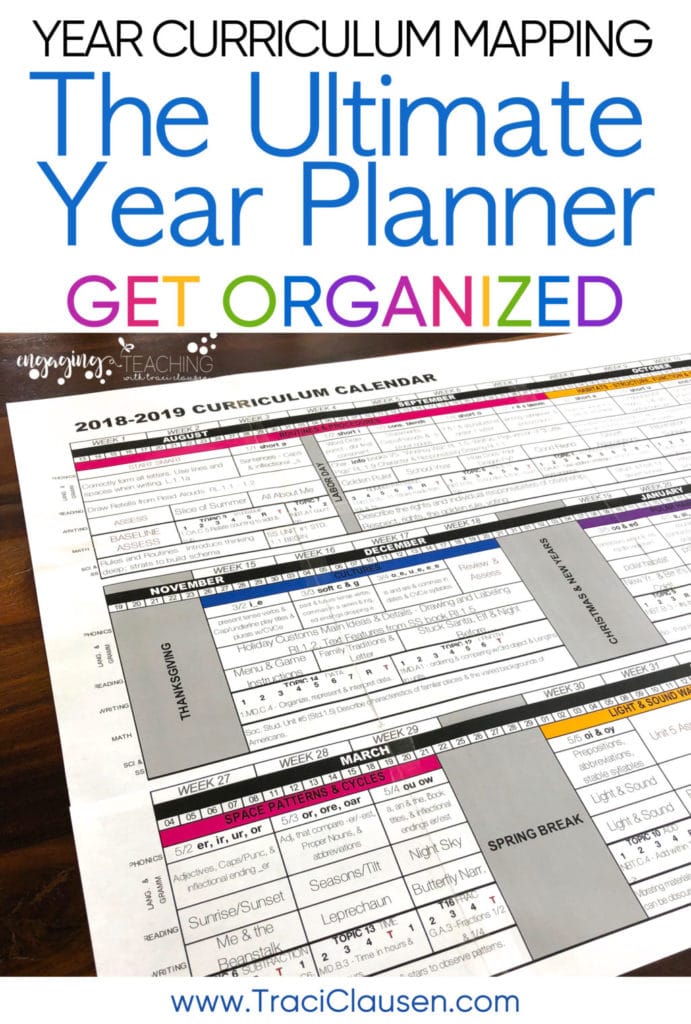 Please visit this post for a whole lot of information about backwards planning and curriculum mapping.
Planning and Routine
My schedule is nearly always the same…
Reading Lesson
Recess
Lunch
PE
Clean Up and go home.
While I understand the desire to use a paper and FLAIR pen plan, I LOVE digital planning even more. And, yes I do love colorful pens, doodling and highlighting, but I love colorful, fun fonts even more!
Another reason I enjoy digital planning is my strong desire to have all of my plans on my computer and at my fingertips wherever I go. I can even access them on my phone! This makes planning for a sub at the last minute very easy – I always know what is on my plans for the next day.
Although I don't mind change at all – in fact sometimes I absolutely crave it, last year's plans are a nice starting place for the current year. Things are just easier that way.
Digital planning allows me to always have my routine items built into my plans and save me a ton of time, because all I have to do is add the little daily changes. Planning for the week doesn't take long at all.
My plans suit my schedule EXACTLY as each specific day is laid out. And, if a curveball makes it way into a week, they are simple easy to change for just that week.
WORKLOAD MANAGEMENT
A close second to year and weekly planning is workload management. This helps keep my "WHEN" consistent. I stick to a pretty simple routine.
Copy and prep a month at a time.
Plan on Thursday for the following week. Put all items in folders labeled for each day of the week. If it isn't ready to go by Thursday the week before – save it for another week. No reason to stress.
Have ONE "to do" stack/pile/tub. Pick a day each week to go through it and put things away and get things done.  
Daily Work Folders
Do you use daily folders like I mentioned in #2 above? We call them "MondayTuesdayWednesday folders"… just like that – obviously saying MondayTuesdayWednesdayThursdayFriday would just take too long. 😉
I put all of the work to be done for the week in these folders on Thursday afternoon (I slide Friday's in at the end of the day on Friday). Those huge, mega paperclips are perfect for clipping the weekly plans to the front.  
Generally I use brightly colored file folders in assorted colors. The folders could easily last for years after laminating. But sometimes I like to change up the look with the different daily labels. These are the different labels I've used over the years.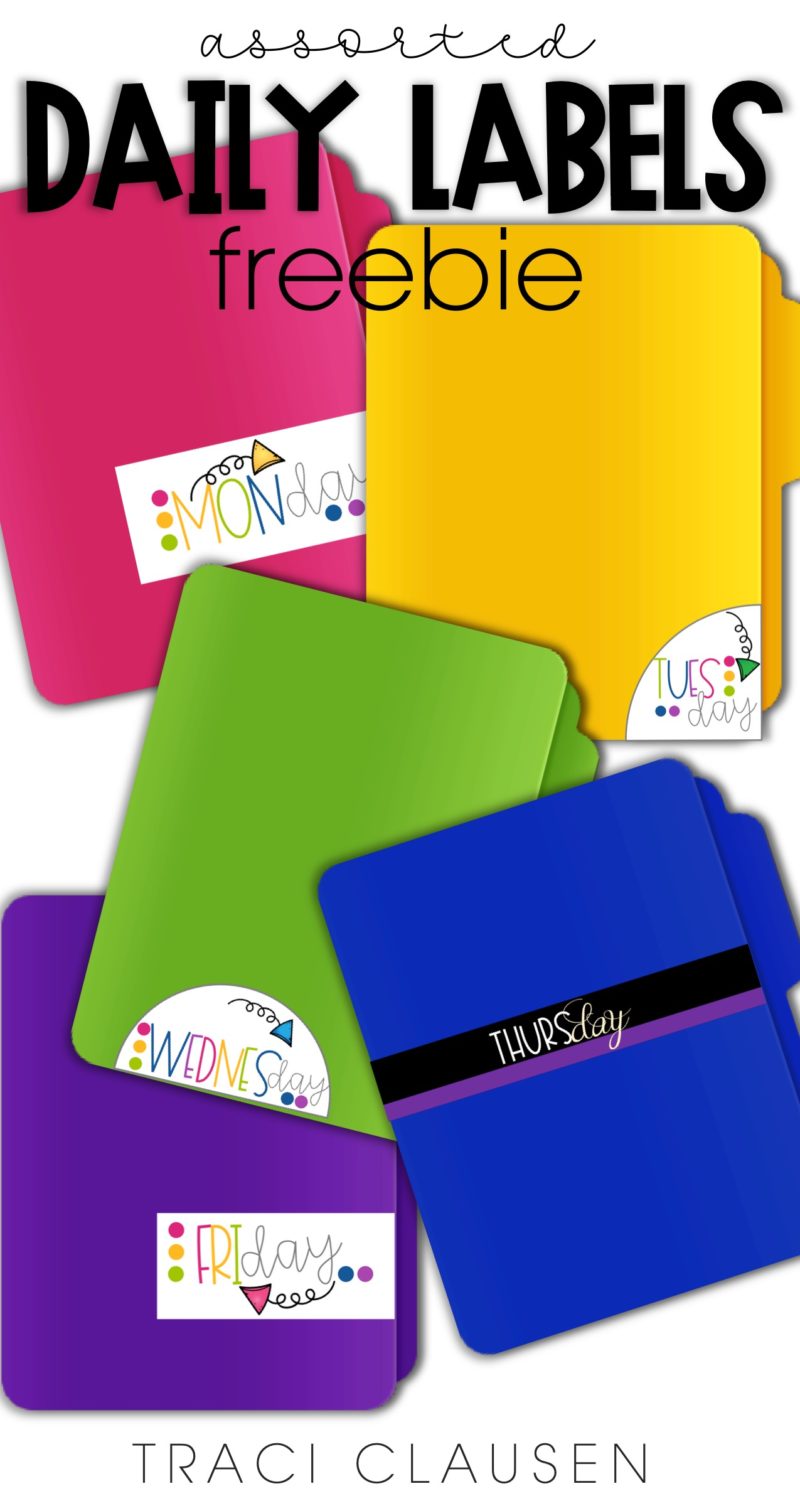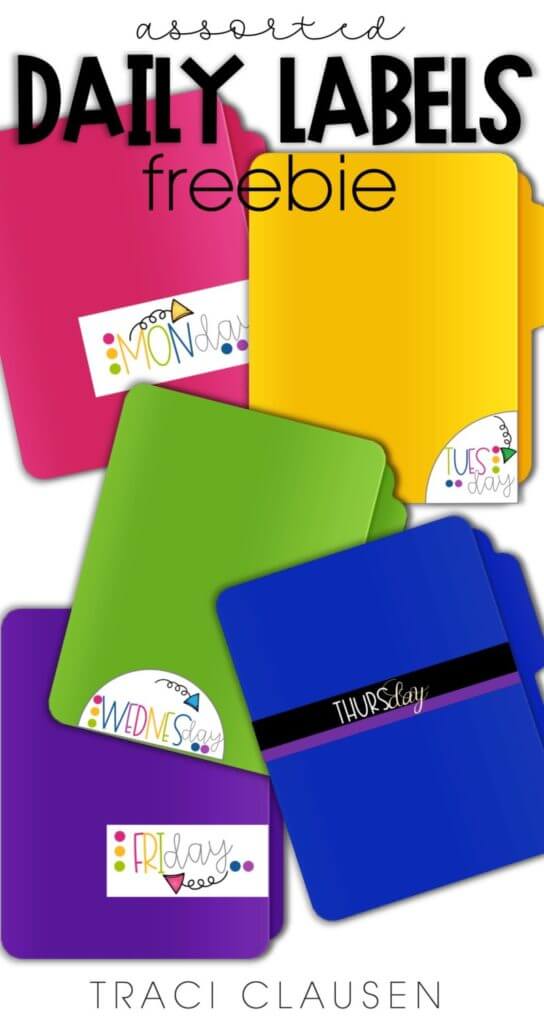 Would you like this label file? I'm happy to send it to you. It includes all of the different versions shown above. Just enter your info below, and I'll email you the file!
Be sure you hop over to Blog Hoppin' to check out the other planning and management posts.

What's your biggest planning/management obstacle?