Engaging the effective grammar practice has been missing in big name curriculum for a long time. For years, regardless of our district's ELA adoption, I have had to scramble to find additional practice grammar opportunities. It has been driving me nuts!
Essential Grammar
For firsties, routine grammar practice is a BIG DEAL. The basic language standards found in first grade encompass the bottom-line grammar necessary for proper writing and speaking.
Over the course of the past 20+ years of teaching (read that as experience and wisdom… not age 😉), I've learned the more grammar practice my kiddos have, the better they do in all ELA areas. So, each ELA adoption by the district has been frustrating since it is always an area that's lacking.
Learning to Use Proper Grammar
Grammar support is imperative for my English Language Learners, too. More support offered in explaining the WHY and HOW of language through grammar rules and mechanics results in better gain of the English language.
That being said, our littles are all new to the English language (regardless of their ELL status) – they're new to being people, speaking in their big kid voices and explaining themselves in complete sentences – both orally and written. Grammar instruction and practice is vital for all of them.
Grammar Boost
Our district recently adopted McGraw Hill's Wonders Reading program. While I think a lot of the reading components are great, I find it lacking in phonics, writing and grammar instruction and support.
I use Reading Foundation Skills with Phonics for a lot of the extra guided and independent phonics support and the Engaging Writing Curriculum for writing with my kiddos. And last year I began incorporating Grammar Boost and, just like with adding those other two elements to my daily routine, I saw my kiddos understanding, mastery and performance soar!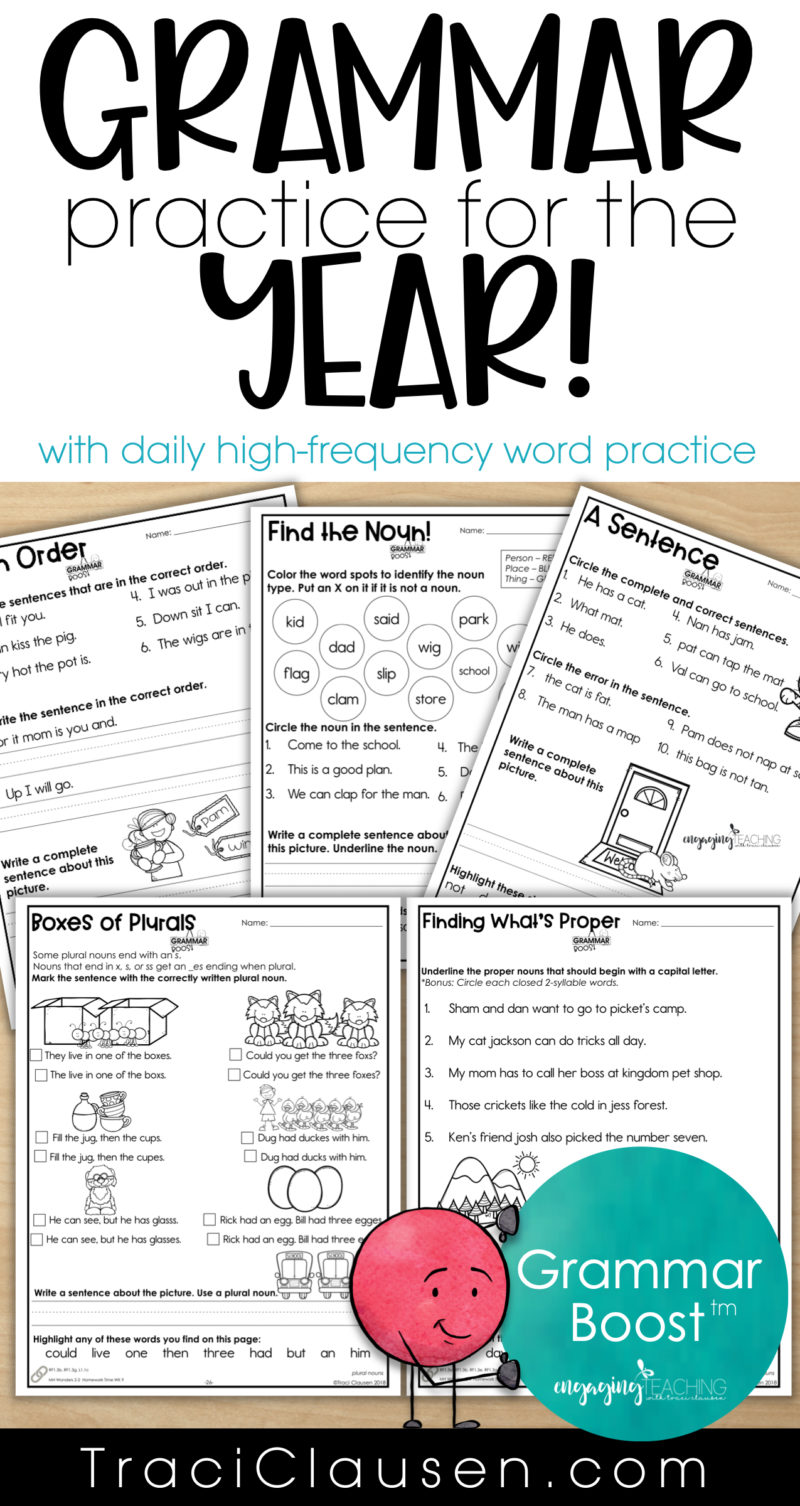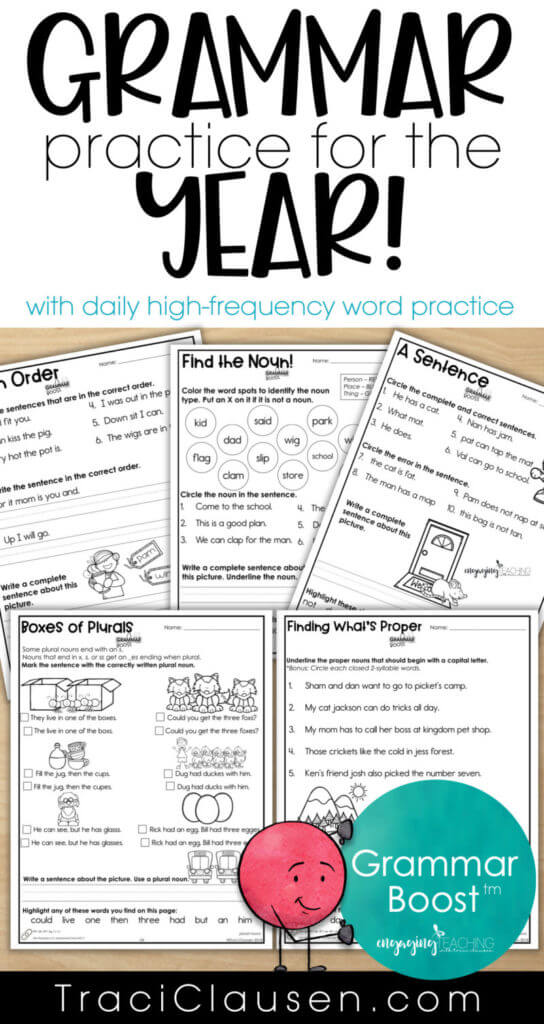 Standards
Grammar Boost supports English language mechanics, structure and grammar standards mastery. The CCSS language standards for all of these elements are indicted at the bottom of each page . Additionally, the teacher's guide includes a mapping of each activity and standard covered. This allows teachers to either use the student workbook in order or pick and choose the pages they want to use.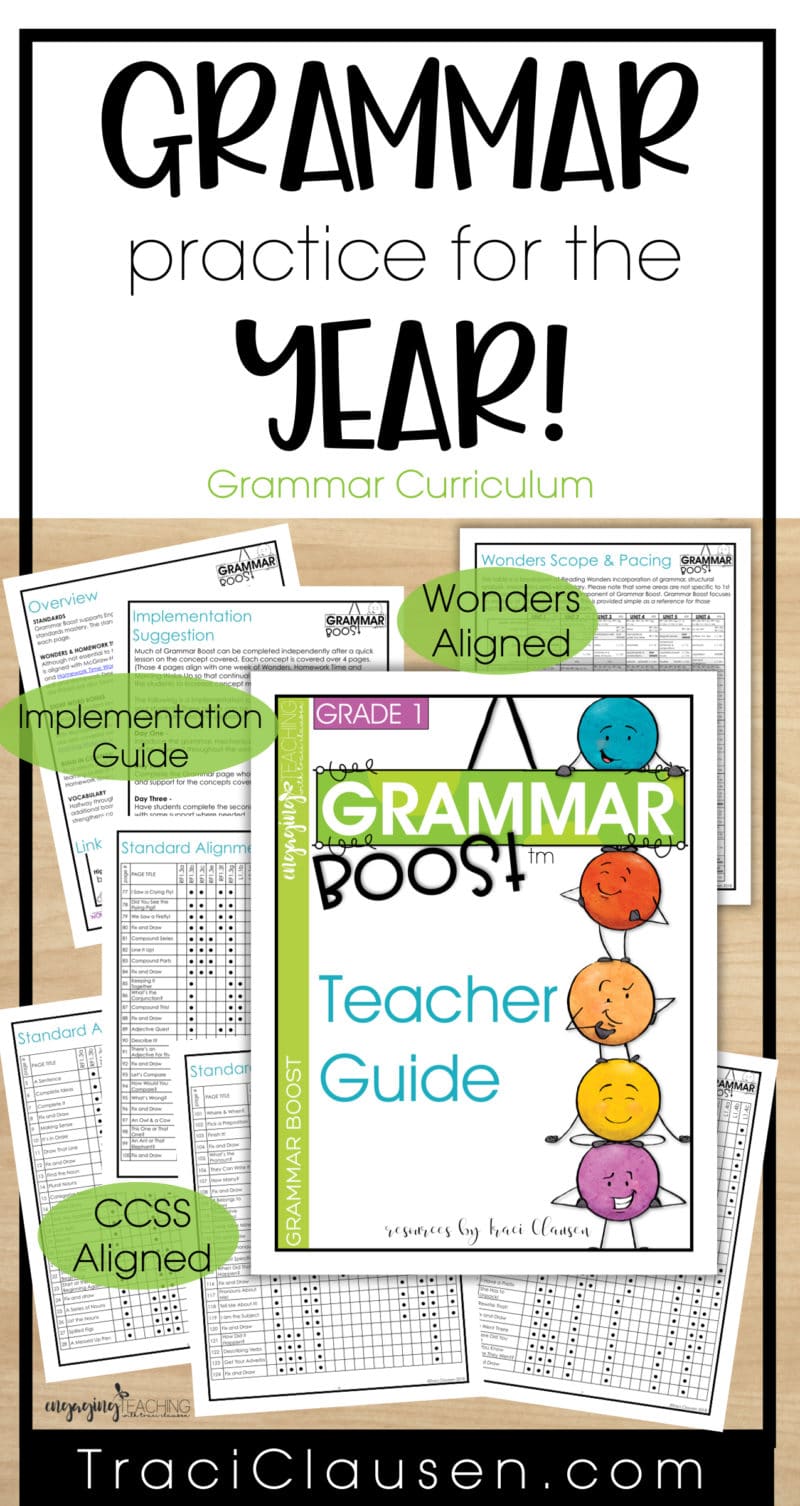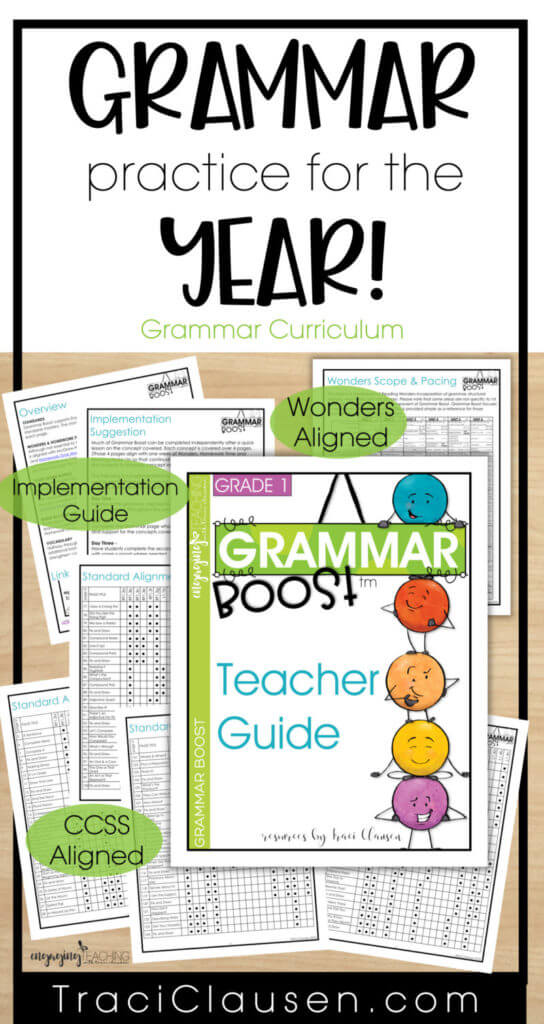 Wonders & Homework Time
Although not essential to this resource, Grammar Boost is aligned with McGraw-Hill's Reading Wonders program and Homework Time – Wonders Edition. The Wonders unit and Homework Time weeks which the activities are linked to are also found on the bottom of each student workbook page.
Grammar Boost, however, is designed to be used in conjunction with ANY curriculum or completely on its own.
Sight Word Bonus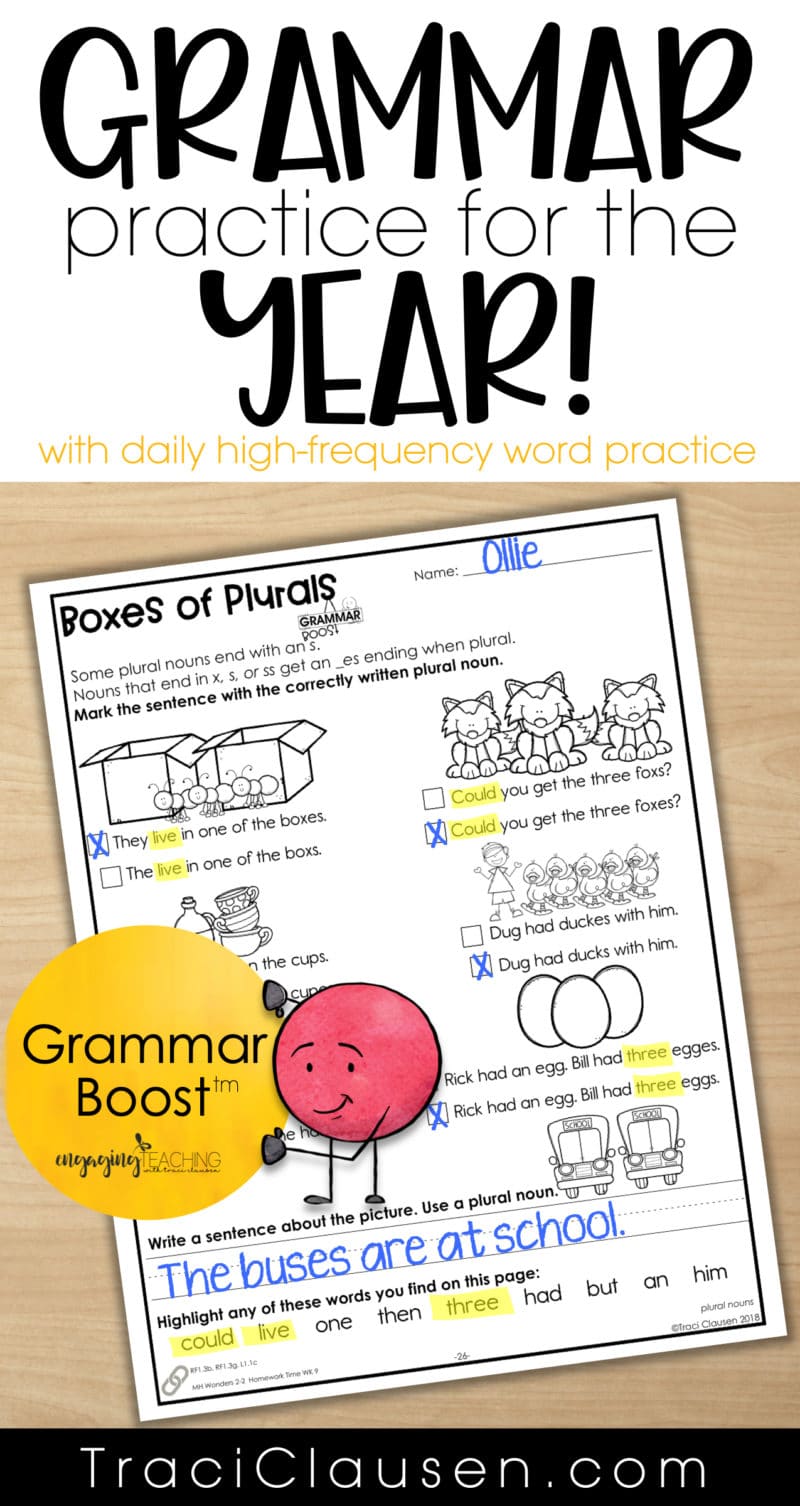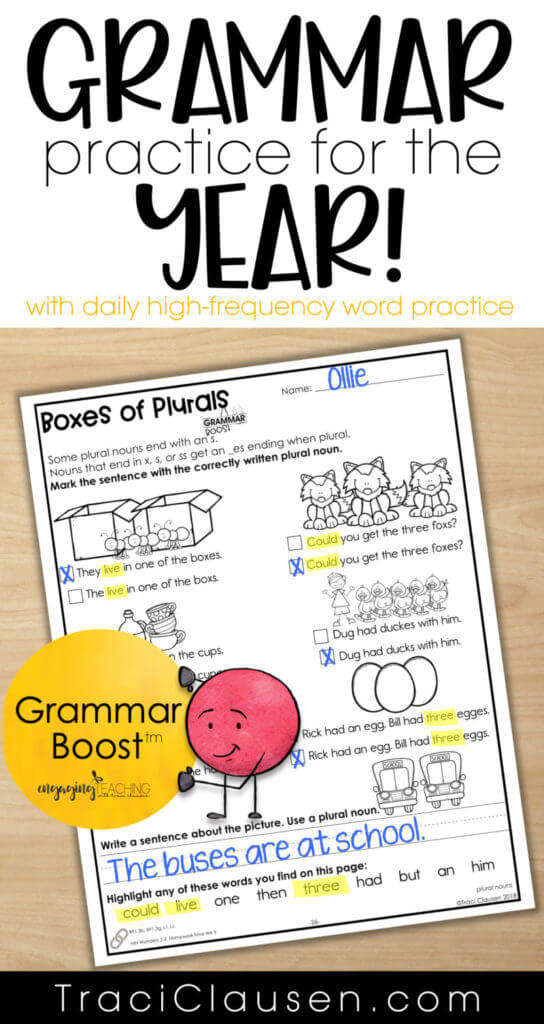 To improve student knowledge-base and incorporate as many skills as possible, sight word activities are also included on each page. THIS is extremely important to me. Whenever possible, I try not to teach skills in isolation. Skills are interrelated in real life, so they should be interrelated in practice. Plus, extra practice can never hurt! I'm a HUGE proponent of purposeful, cross-content practice.
These high-frequency words are also aligned with Wonders and Homework Time. The sight-words are also covered with the same pacing in Morning Wake Up for 1st Grade. I incorporate all of these items DAILY in my room. My kiddos are engaged in guided instruction and practice on the same skills and topics throughout the day and week to help ensure thorough practice and mastery.
Building Complexity and Phonics
As students work through the resource, new phonic skills are incorporated to ensure learning builds in depth and complexity. The phonic skills are aligned with Wonders, Homework Time, and Morning Wake Up. The pages begin with simple grammatical concepts and basic CVC words. By the end of the student workbook, more complex grammatical skills are covered and long-vowel words are incorporated.
Vocabulary
Halfway through the Grammar Boost resource vocabulary words are incorporated. This additional boost in cross-content practice not only helps build knowledge, but also strengthens concept retention. The vocabulary word are aligned with the Wonders Reading program as well.
Keep It Clear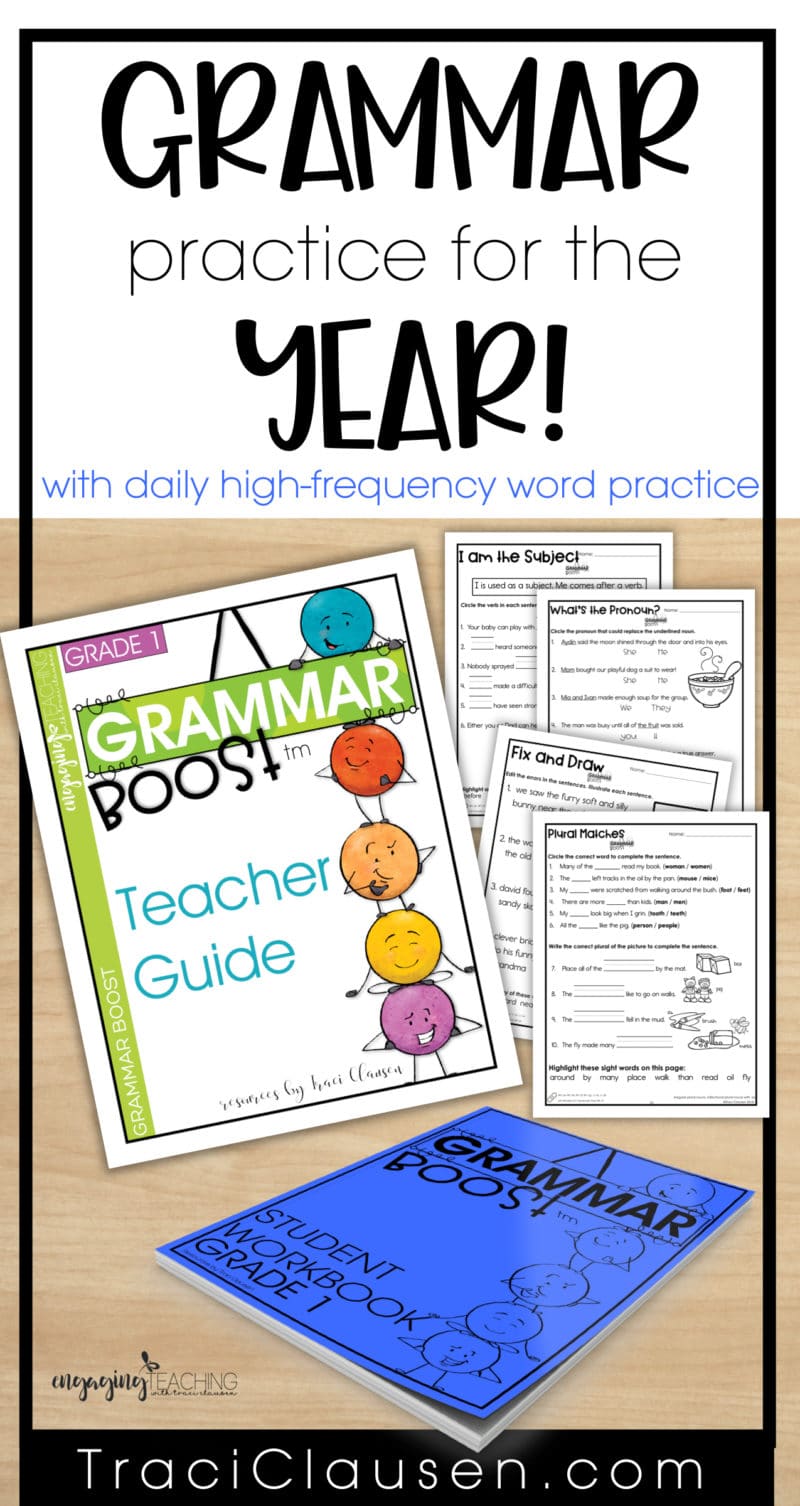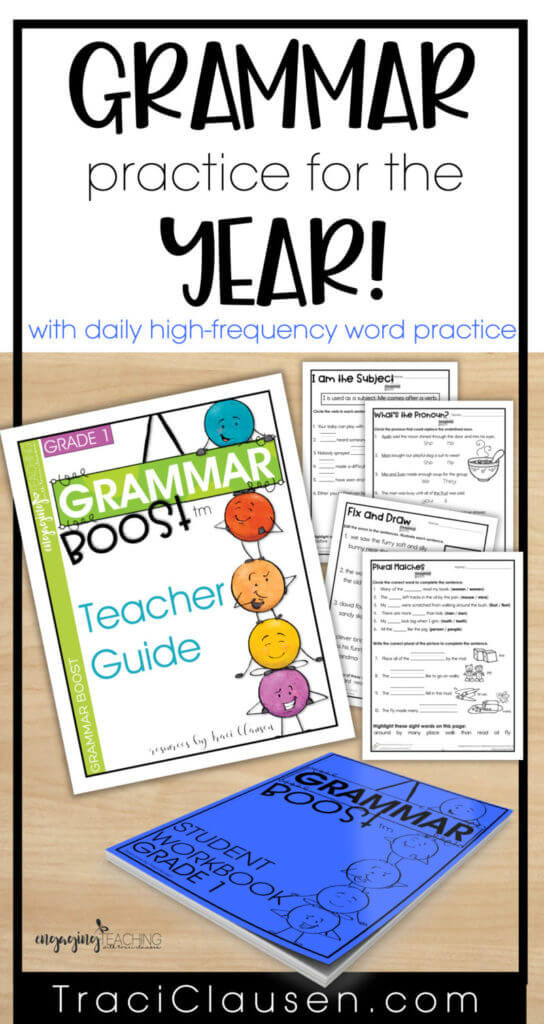 Grammar Boost includes 4 pages on each detailed grammar or mechanics concept. On the first day of the week I introduce the topic along with the sight words that we will be covering throughout the week.
On the second day of the week, we do a lot of the first Grammar Boost page on that topic in a guided format.
Depending on the kiddos, the 2nd and 3rd practice pages for the topic can be done independently or with little guided support. This is especially true after the kiddos have learned the routine and expectation.
I often use the 4th Grammar Boost page on the topic as a formative assessment so I can see who needs more practice and guidance on the subject.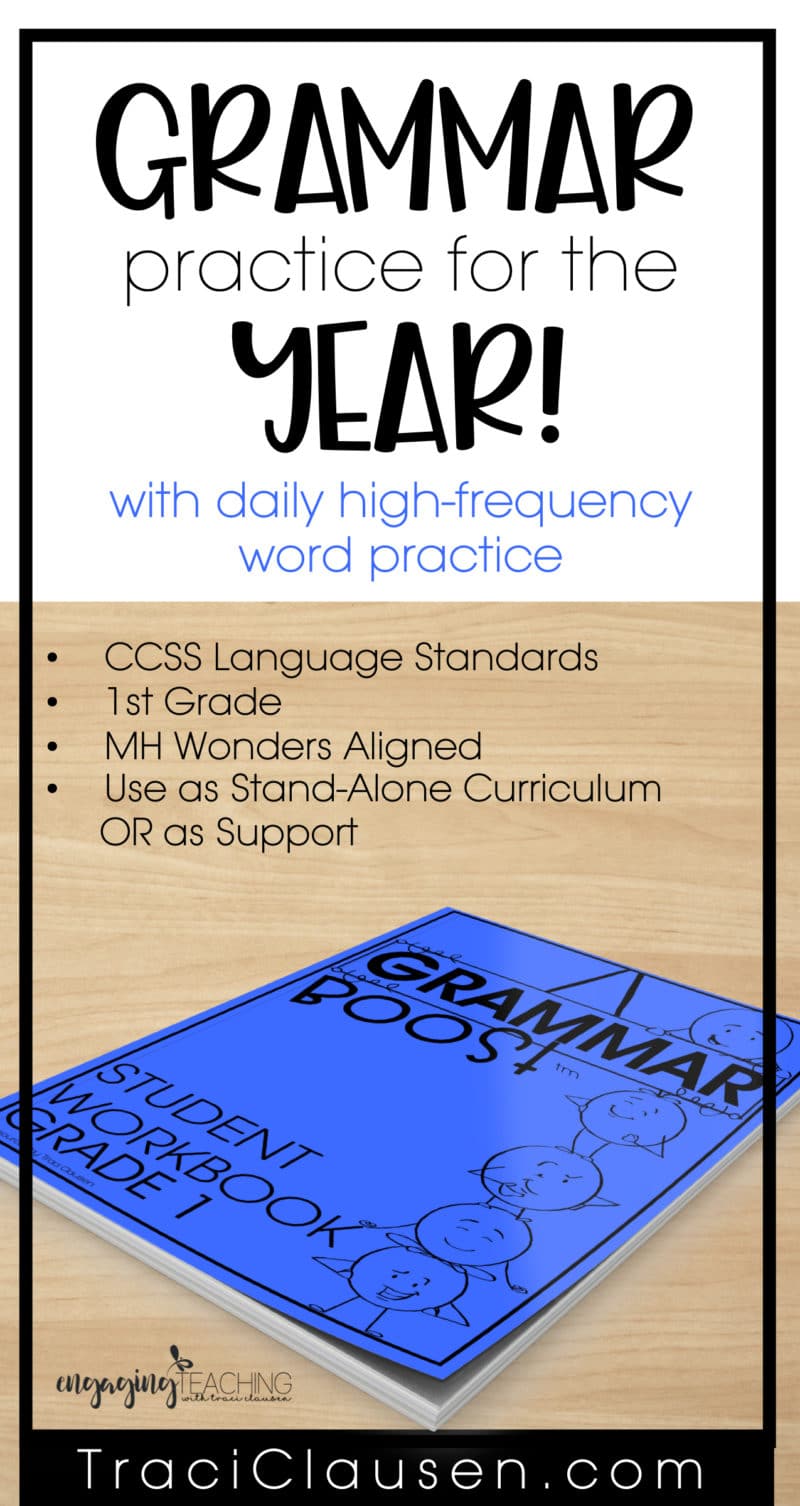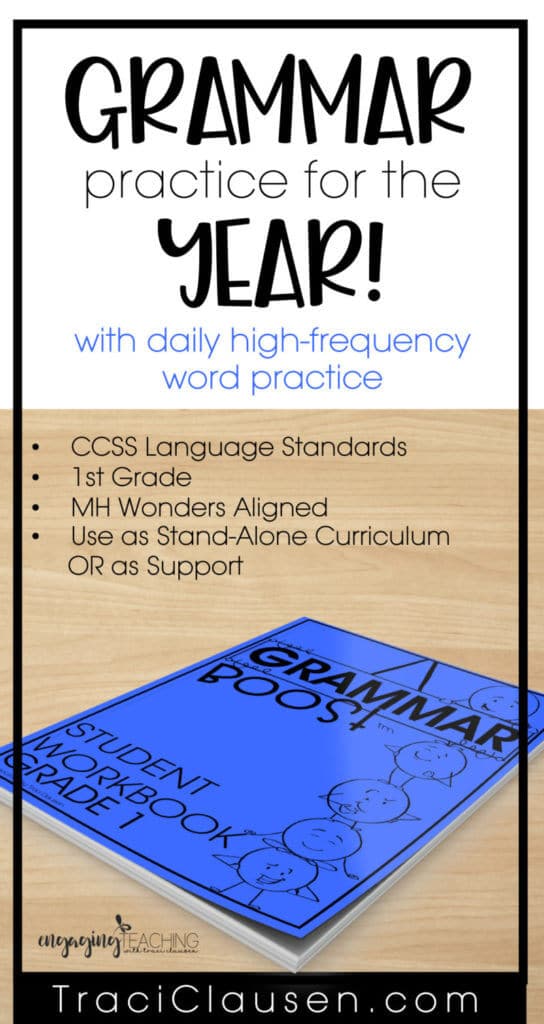 The Grammar Boost resource includes a teacher's guide and the student workbook in separate files. This allows the teacher the option to have the student pages printed as a workbook for the year.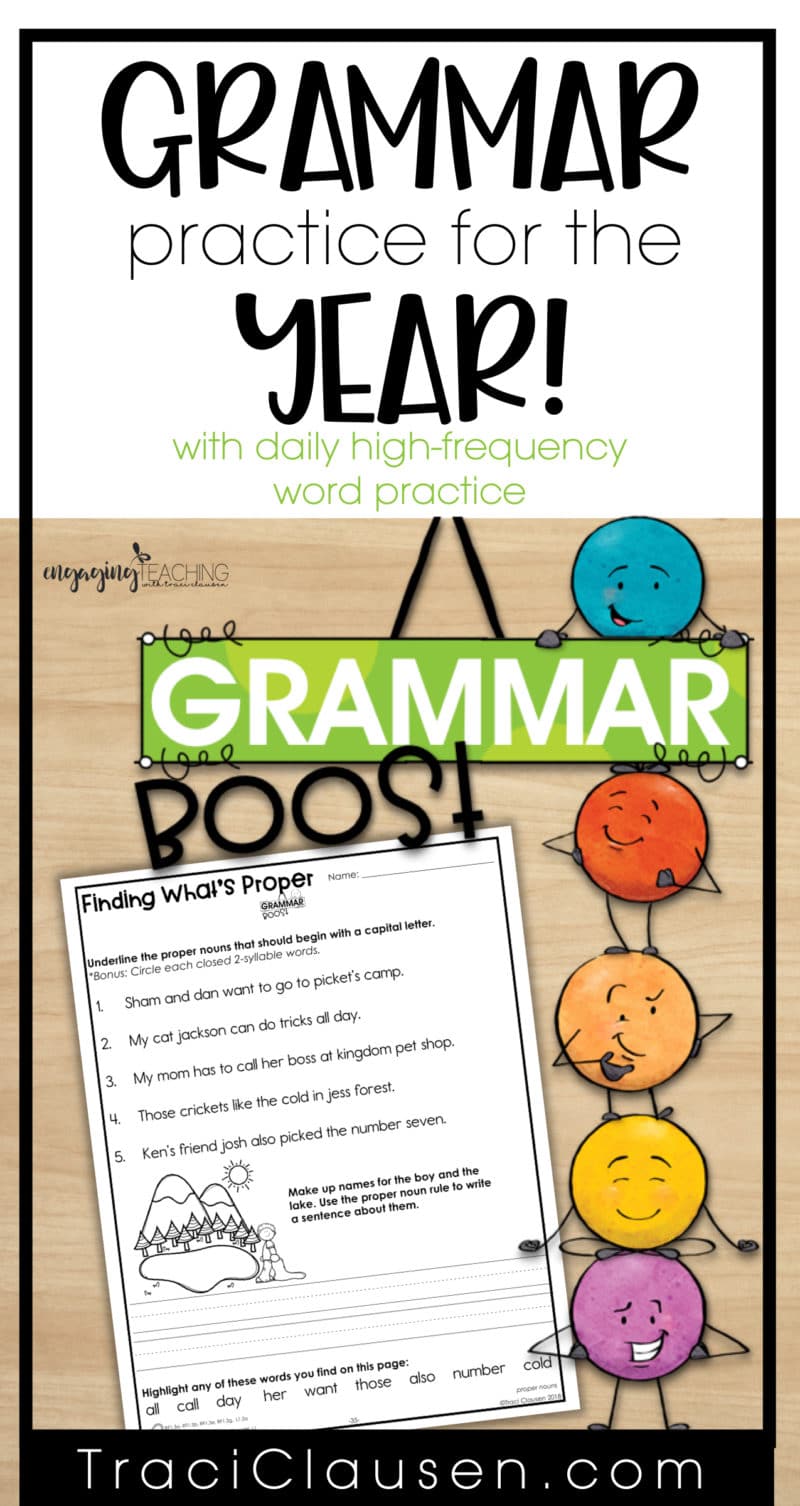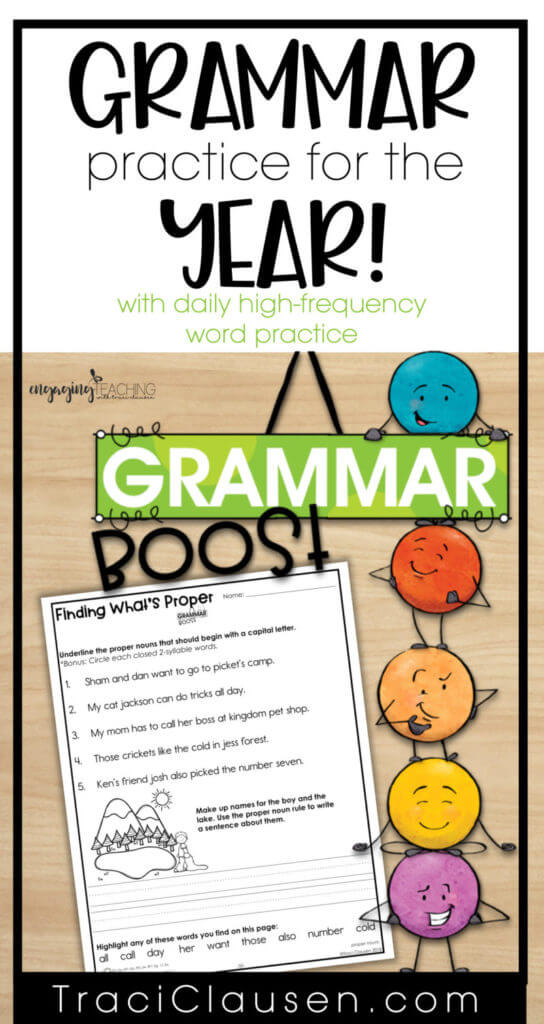 I truly love this resource. My team and I are thrilled with the growth we've seen in our kiddos. I hope you and your kiddos love it just as much!
You can find Grammar Boost in my store.