I just finished my latest seasonal reading, word work, writing and craft resource. It's perfect for those last few weeks of school and a great lead into a fabulous summer vacation… the kids will "be on board" for working, reviewing and practicing with these fun activities.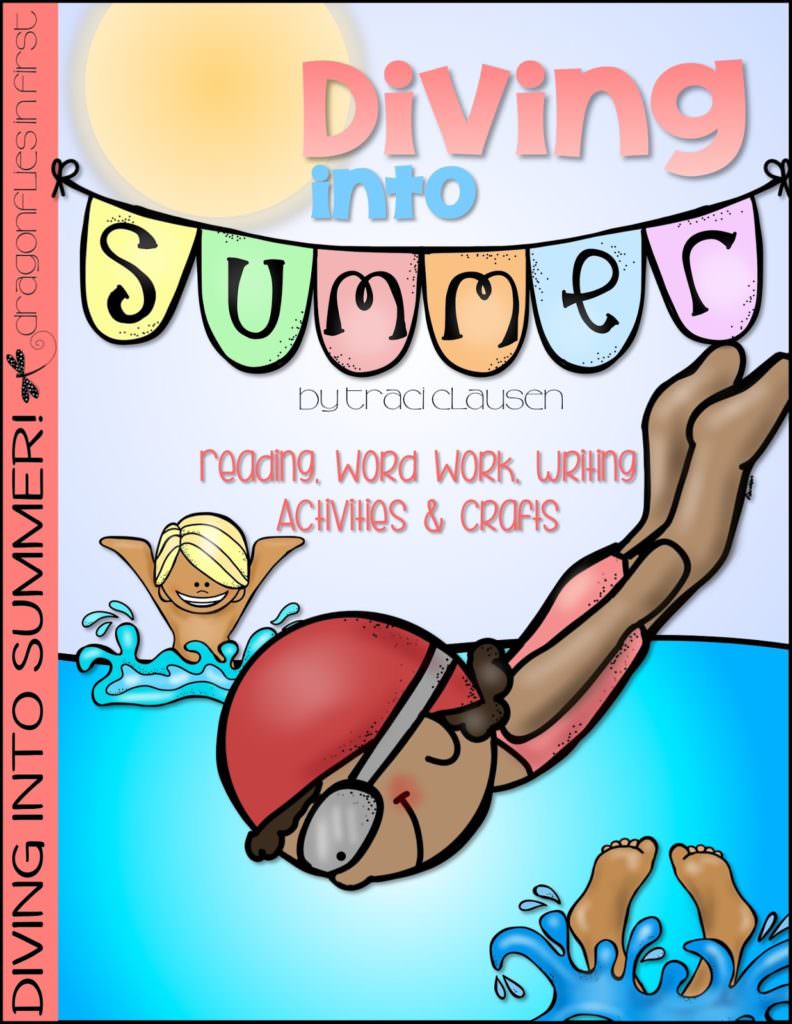 It really is filled with all kinds of fun. These types of games are my kiddos absolute favorite kind of word work!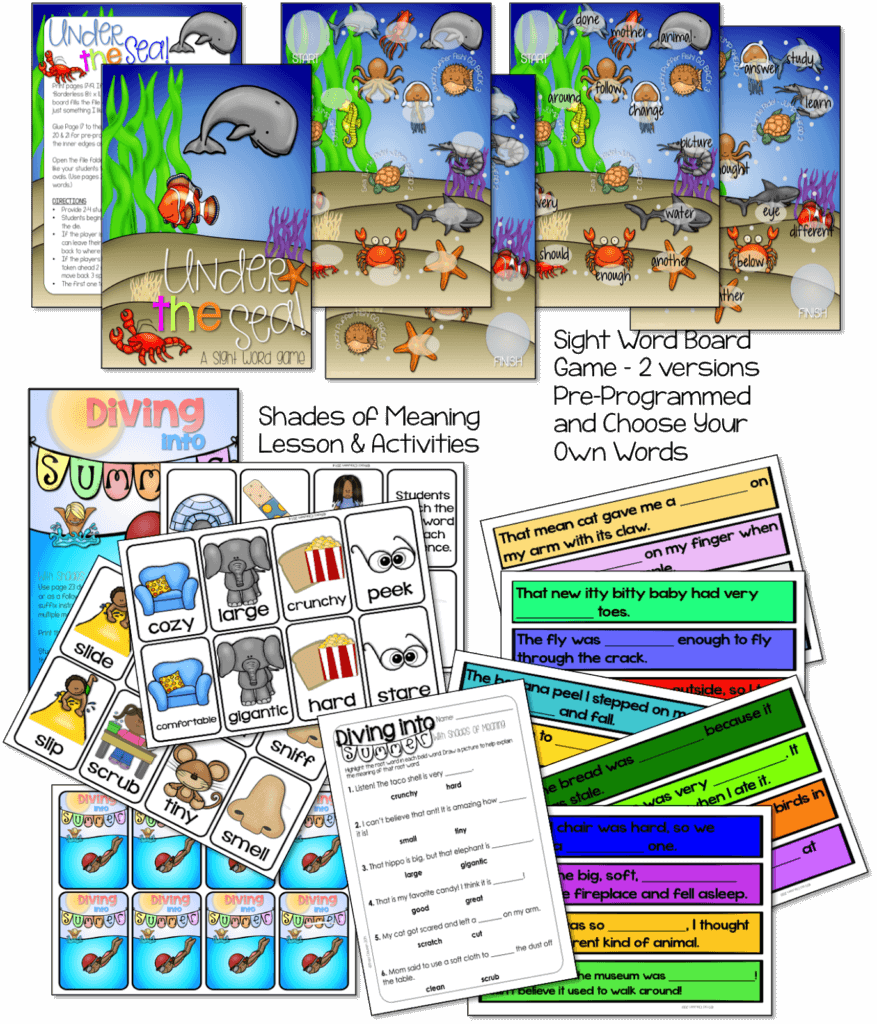 Interactive readers, phonic practice and engaged thinking/writing activities are easily slid into any day!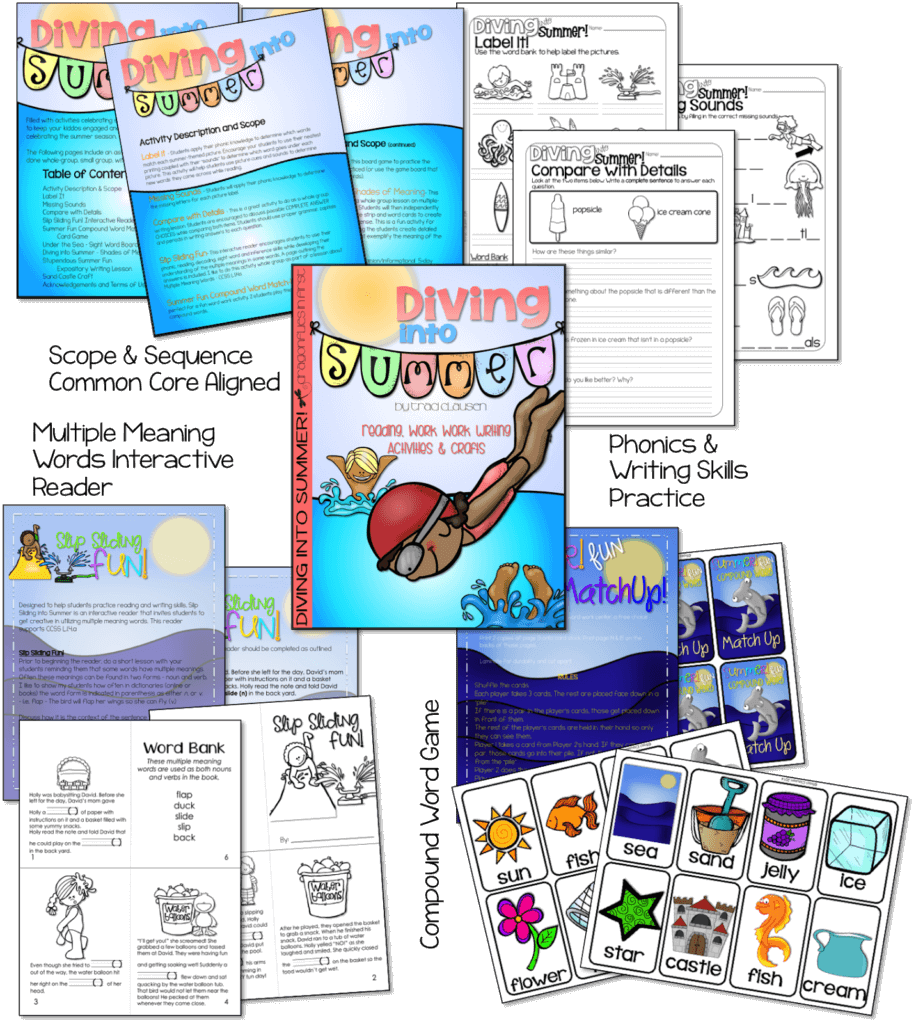 A thorough, 5 day writing lesson (differentiated to meet the needs of your kiddos and a fun summery-themed craft!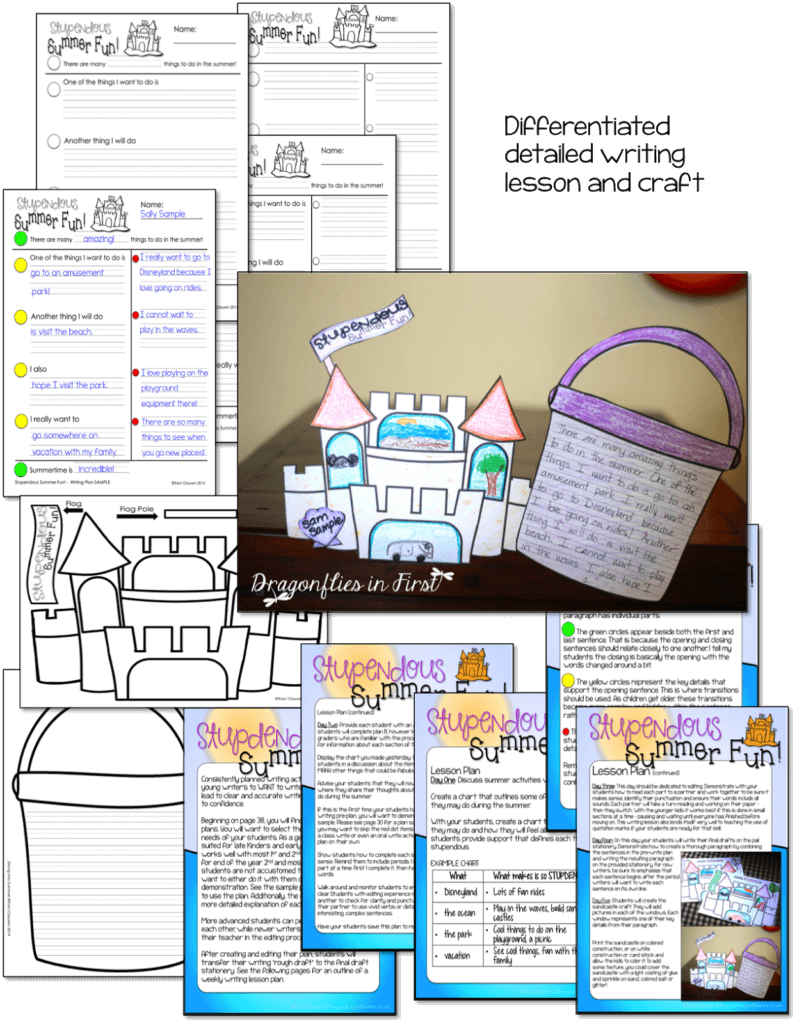 Here's a closer look at the cutie pie craft that accompanies the expository writing lesson: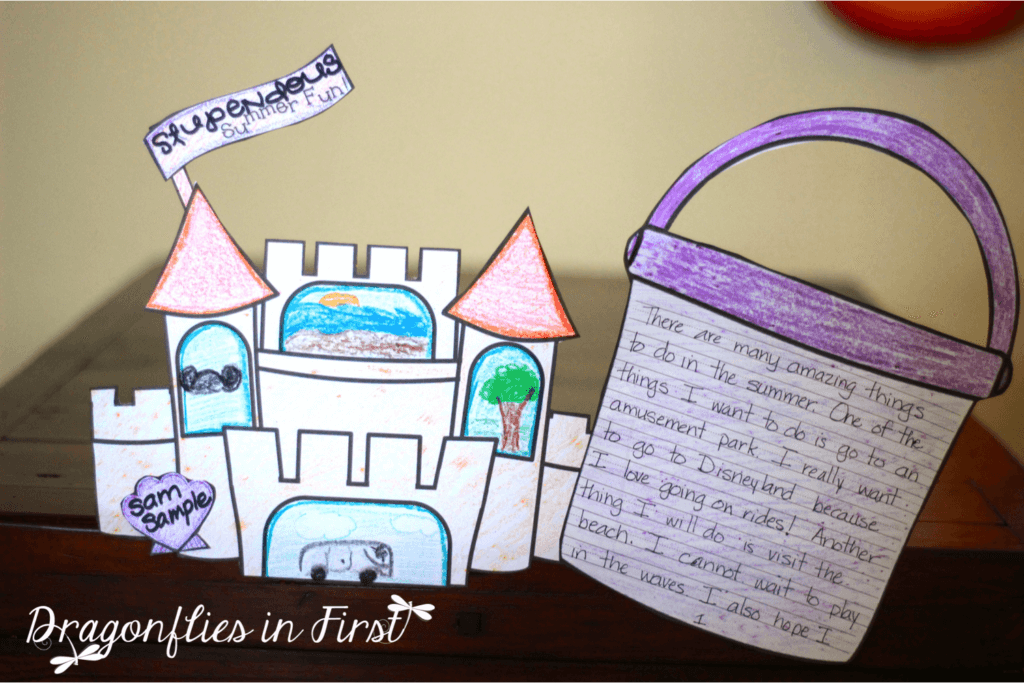 This resource includes:
*Activity Descriptions, Skills and Scope
*Label It! – Phonics Skill Builder
*Missing Sounds – Phonics Skill Builder
*Compare with Details – Writing and Reasoning Skill Builder
*Slip Sliding Fun! – Multiple Meaning Word Interactive Reader
*Summer Fun – Compound Word Match Up Game
*Under the Sea – Sight Word Board Game
*Diving into Summer – Shades of Meaning Activities
*Stupendous Summer Fun! – Expository Writing Lesson
*Sandcastle Craft
It is the perfect follow up to my other seasonal packs. Click on the pics to check them out.
So, what do you think about a bundle of these resources? Good idea? Not so good? Do you like bundles? Leave me a comment….then…..