I'm here! I'm here!
Thanks for all the well wishes, comments and emails. That little bout of illness was on the far side of ridiculous peeps! Hospitals are not fun! But tonight I feel MUCH better. YAY!
Oxygen is a wonderful thing. Turns out – your body needs it for everything or it just shuts down. Who knew? ;-P
I wanted to show you what my kiddos are going to do next week. I'm SO excited to do this with them. I know they are going to LOVE it!! It is definitely one of my favorite spring writing projects.
Some Weather and Idioms
We are finishing up our unit on weather and discussing matter this week. SO in thinking about all things solid, liquid and gas AND all things weather AND my ELL's and crazy sayings and idioms that we have in the English language, I decided we needed some fun. (PLUS my kids had a sub for a FULL week – so they deserve to do something adorable and fun!)
We are going to spend some time talking about expressions and what they mean. We will infer meaning by looking at the exaggerations. I LOVE doing that kind of thing. It is amazing what the kiddos can figure out just by chatting about it.
I give you… The Day it Rained Cats and Dogs… a perfect for spring writing lesson and activity and craft!
Here are a few images from my previous kiddos' work.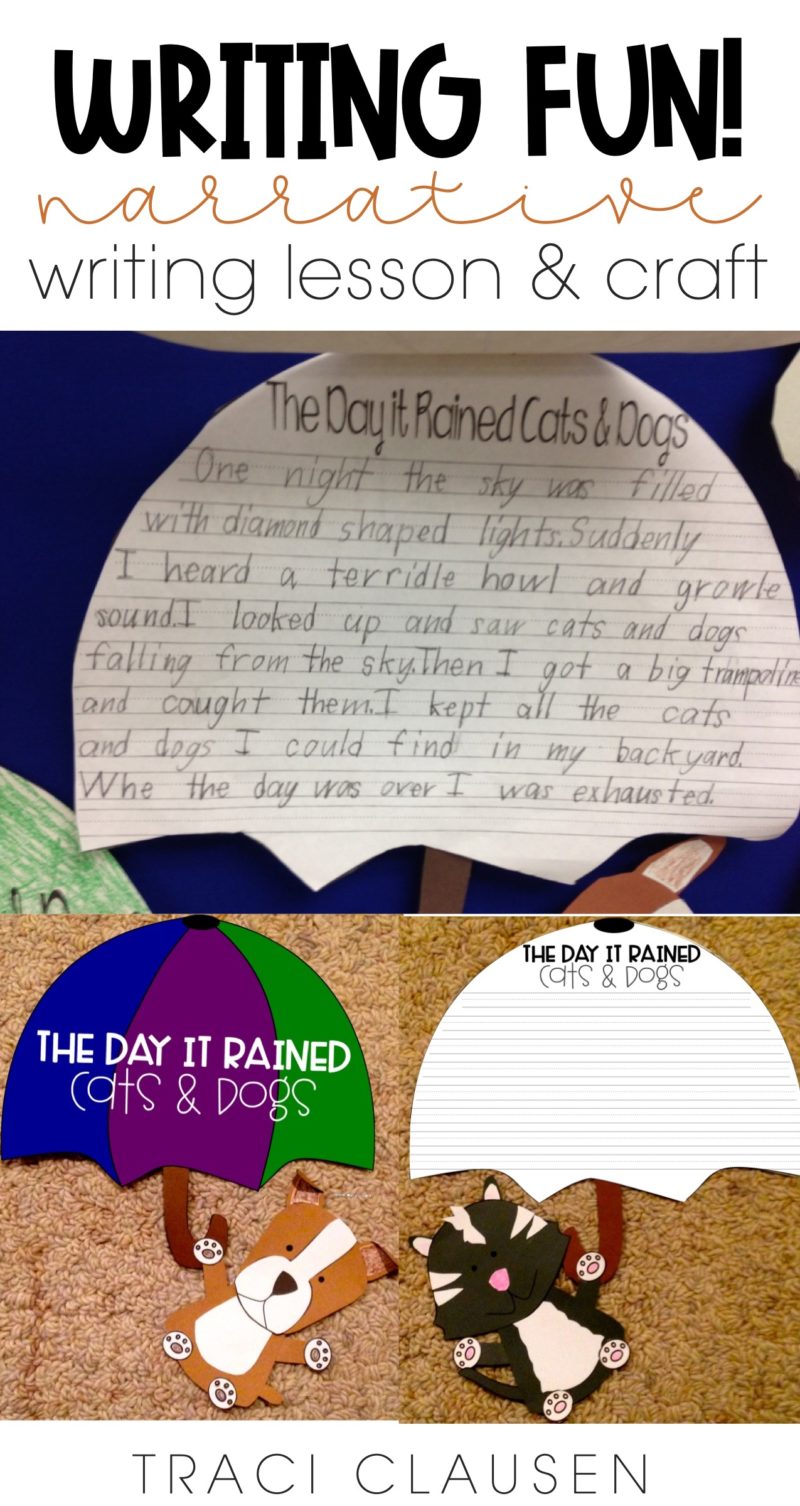 As with all of my narrative writing lessons, we begin this cutie with a writing plan of story boxes. The process is easy to instruct and engaging for the kids. They can't wait to get their ideas down on paper.
Their stories are always so entertaining! I always crack up reading their final drafts.
Since we have been writing narratives all year, their skills have become amazing. They include adjectives with little to no prompting. They aren't afraid to make their story wacky – while they keep it focused.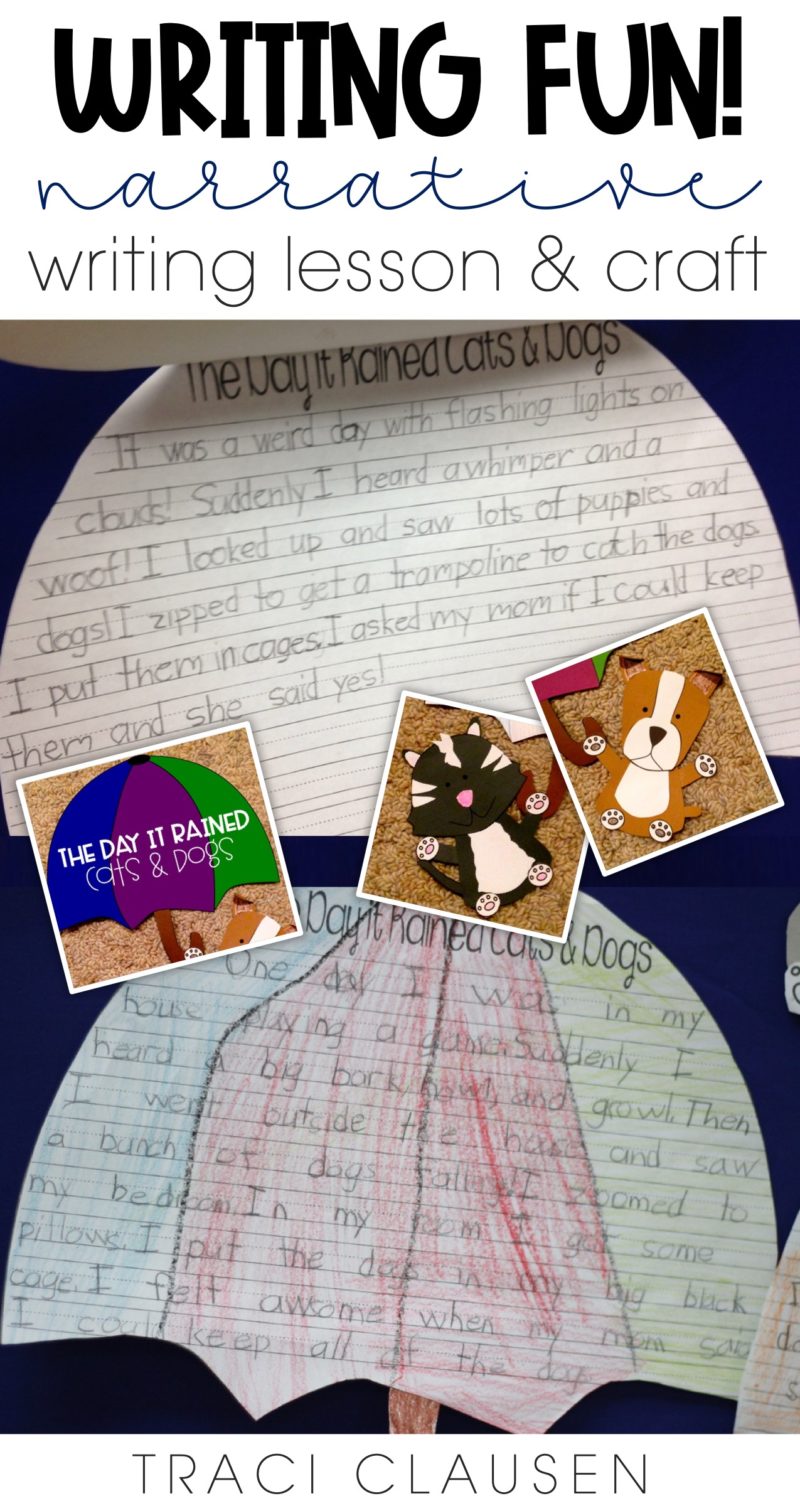 It's absolutely one of my favorite bulletin boards. Those raining cats and dogs are just so fun to look at! It's also a very unexpected and different spring writing activity.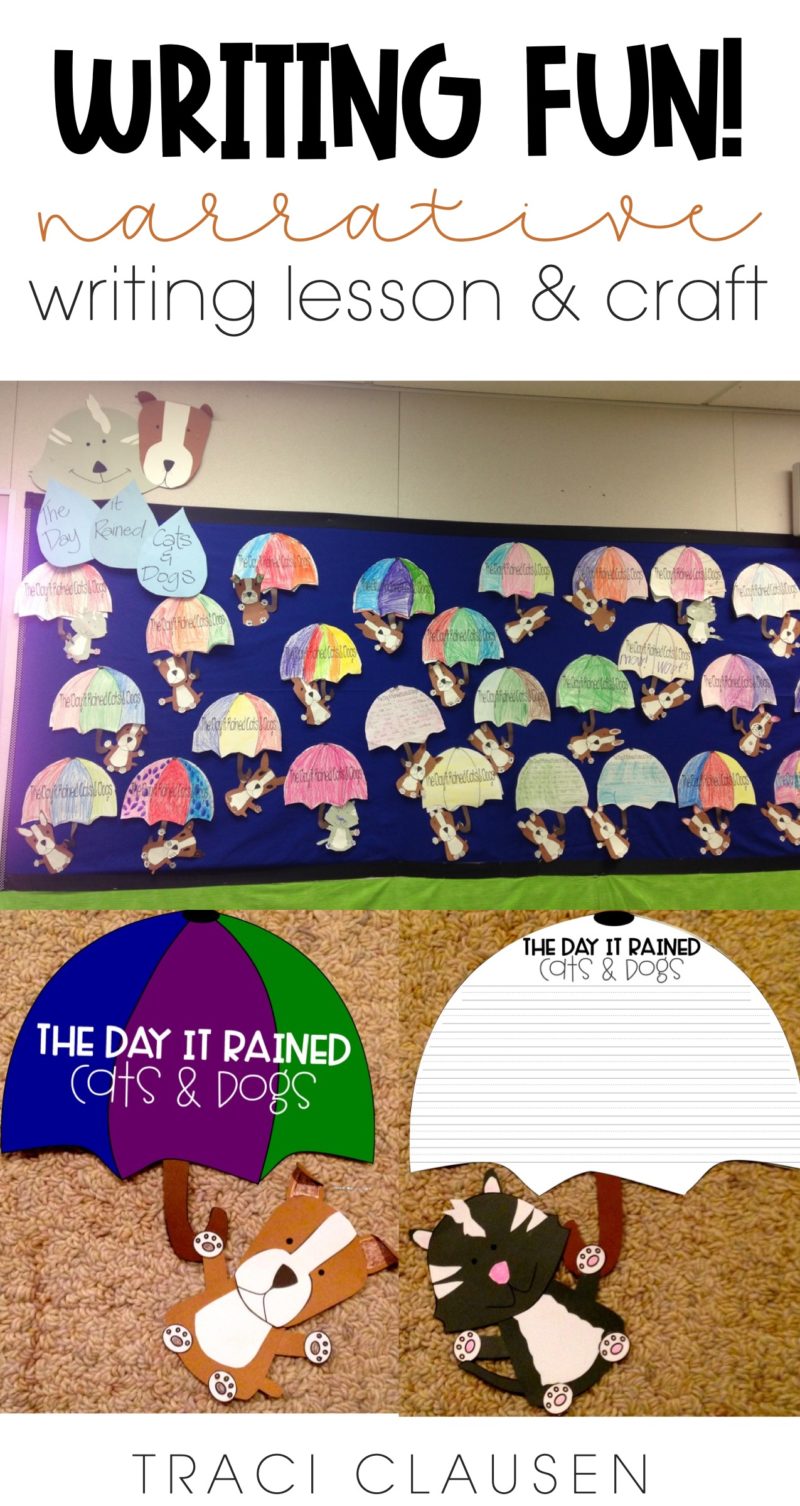 The Raining Cats and Dogs resource includes the writing lesson, writing plan graphic organizers, writing stationery and the black lines for the cover and a full-color cover option, plus the kitty and puppy black lines.
You can find Raining Cats and Dogs in my store.