We've been working on skip counting in class. We do all kinds of things to practice. A lot of chanting, reciting, hopping, jumping jacks. You name it! We've done it. We are also working with "Skip Counting with My Gnomies."
Years ago, it was a first grade standard to be able to count coins. Although this is no longer part of our first grade expectation, I try to incorporate it just so they have some exposure and so they are best prepared for 2nd grade. We also recite our money poem and honey bunny song throughout the week.
One of the most difficult parts of counting money for some of the kiddos is the simple fact that a seemingly arbitrary value is placed on the coins. Size doesn't matter. Weight doesn't matter. Thickness doesn't matter.
So we got to talking about video games and how, many times, we are expected to collect things in games and those things give us various rewards. We never question that. We just learn which things are worth more and go for it!
I drew some playful mushrooms on my board – identified a few as worth 10 points, another few worth 5 and last a couple more worth 1.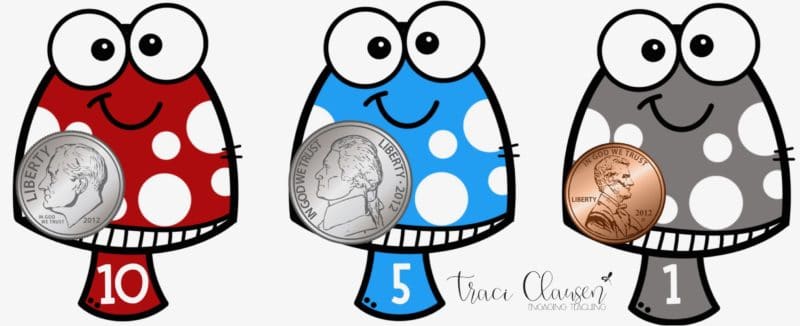 Then we "hopped" over these various mushrooms skip-counting as we collected our points. Amazingly light bulbs started going off. We were changing the amount of each and counting and counting again. Skip-counting by coin value amounts was actually FUN!
We have been practicing skip-counting – changing up the number we are counting by – to find various amounts. We started with a point total… like 25 then skip-counted our way across a multitude of point giving mushrooms.
More lightbulbs.
Then we started just drawing circles… with amounts inside them… and skip counted. And what do you know? We were counting coins and didn't even know it.
I have fallen in love with teaching skip counting this way. My favorite part is that it applies to real-life. The kids definitely have an even more in-depth understanding of the concept.
And I love it because it spurred on this adorable resource that allows for LOTS of opportunities to practice.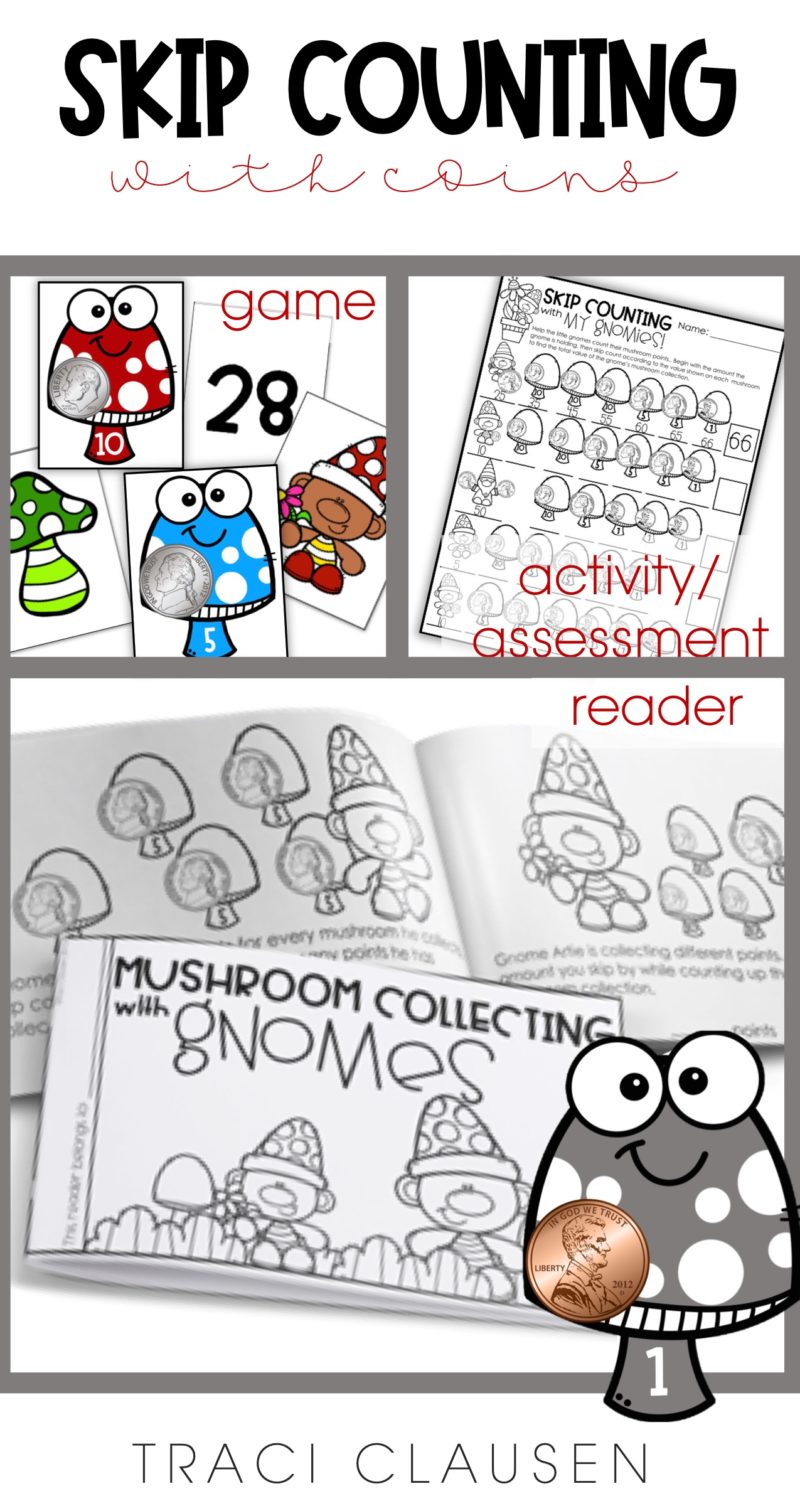 We use the game cards in a variety of ways. For my strugglers, I use them in small, guided groups. The rest of the kiddos love using the cards independently and in small or paired groups.
The Mushroom collecting with Gnomes reader is a fabulous introduction to skip and coin counting. PLUS its adorable and the kiddos love coloring it after we've read and completed it.
Generally, I use the activity page as a culminating assessment. Because we've practiced so much, this little resource just ensures me that the kiddos "got it" with a pencil and paper activity.
So, even if you aren't working on money, this is a great way to practice varied-amount skip-counting as well as correlate skip-counting to the real world.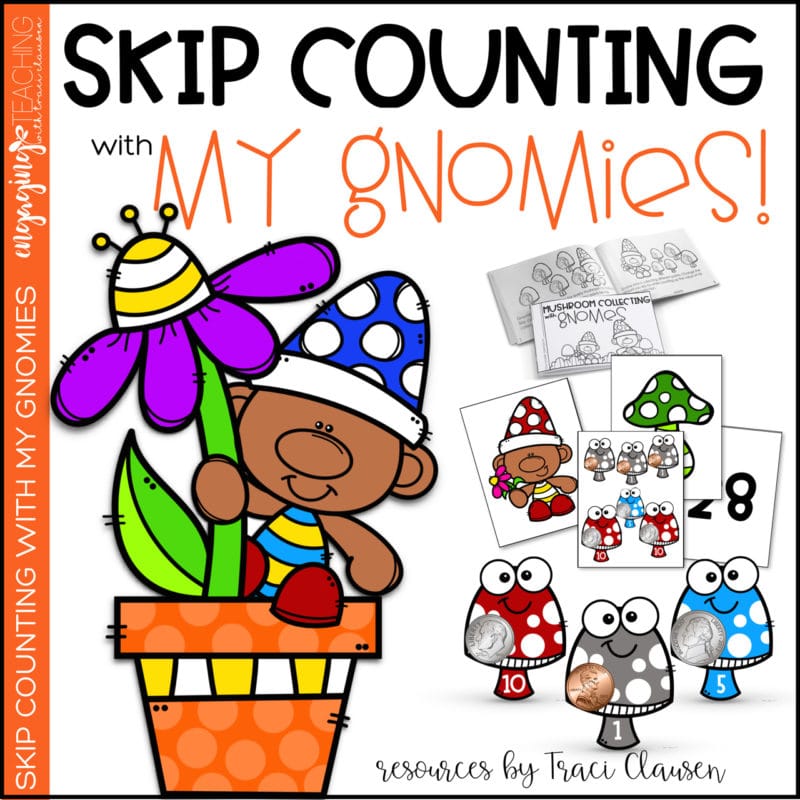 You can grab Skip Counting With My Gnomies in my store!