I have a FREE 100th Day of School activity for you. Our 100th day of school is coming up very soon. We don't always have a ton of time for many activities on that day, but I always squeeze this one in.
I do a very simple and fun writing plan with every writing assignment we do. I am OBSESSED with using simplistic, predictable and routine writing plans. This one is simple, great for all primary grades. It absolutely grows with the student and curriculum and standards demands. I included detailed writing lesson/plan directions with this little freebie. If you are already using Engaging Writing or any of my other writing resources, this will fall right in line with your writing instruction. If you aren't, it is easy to follow and you will LOVE the how effective it is!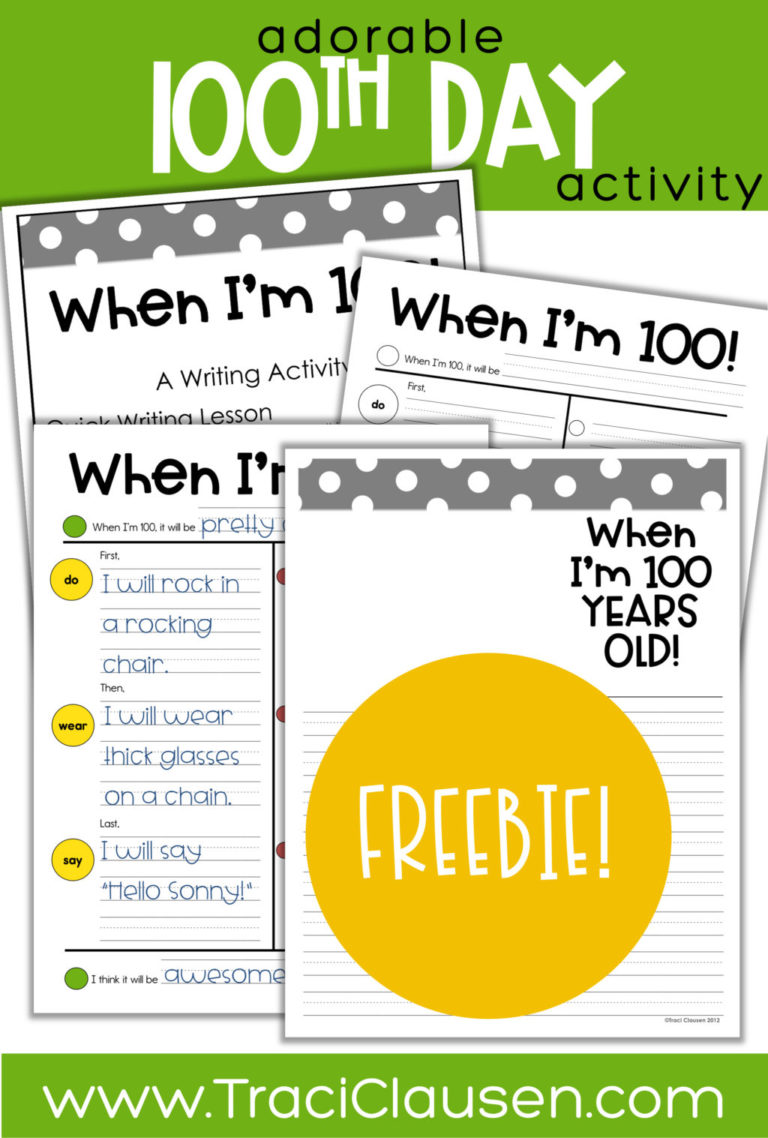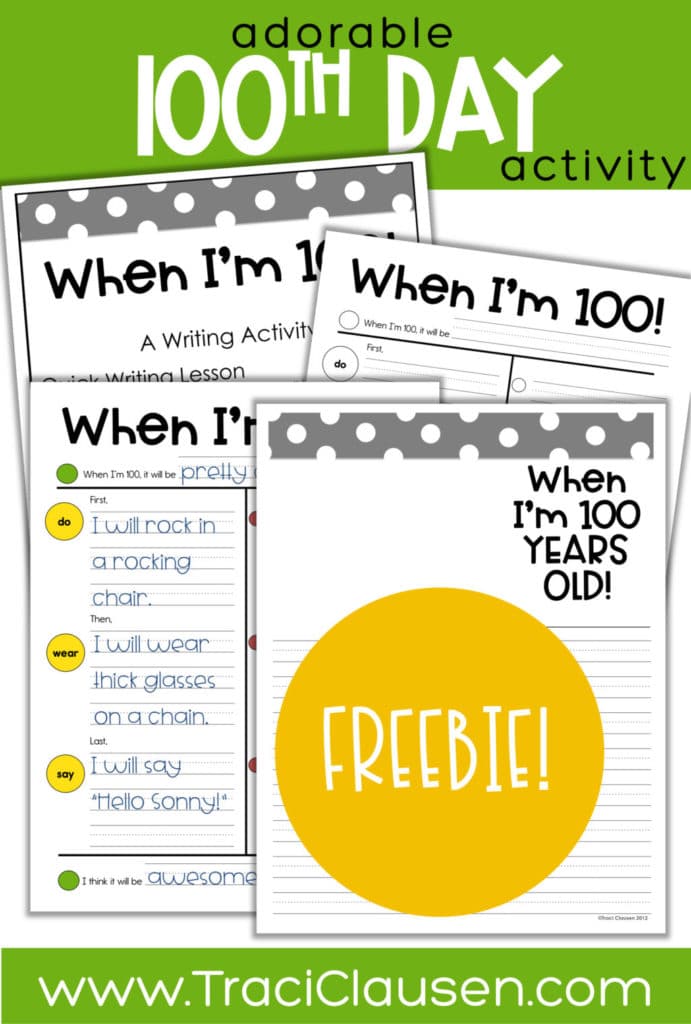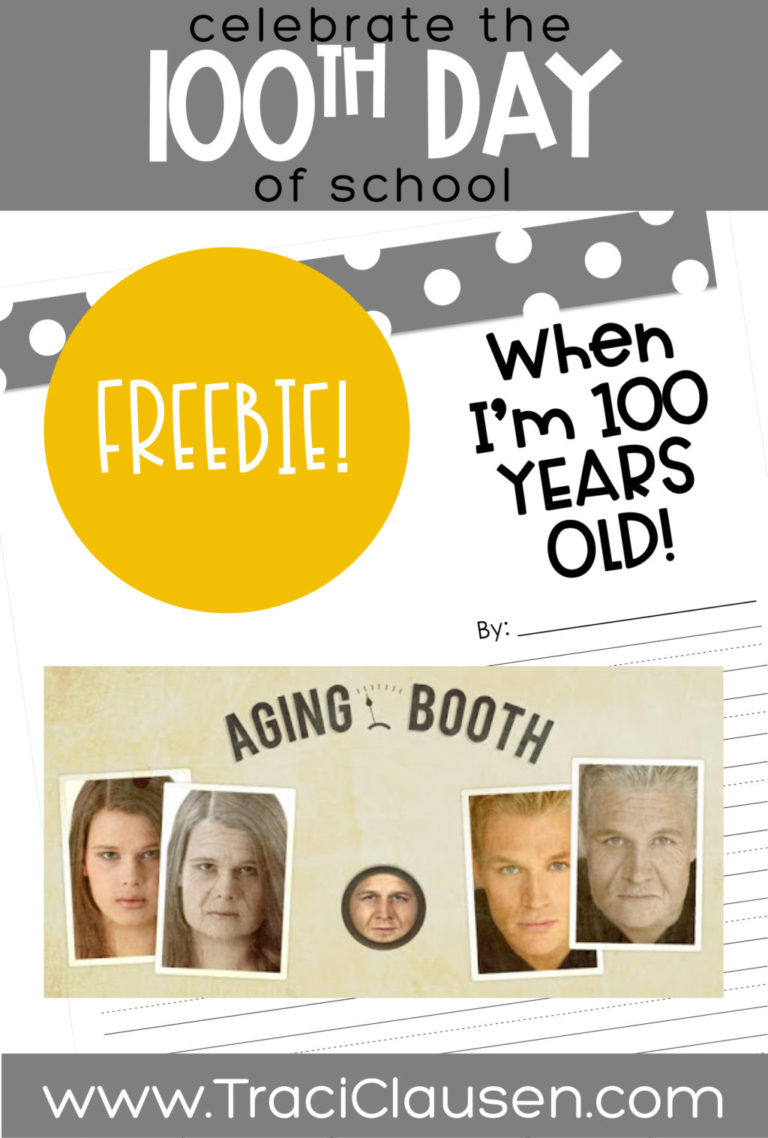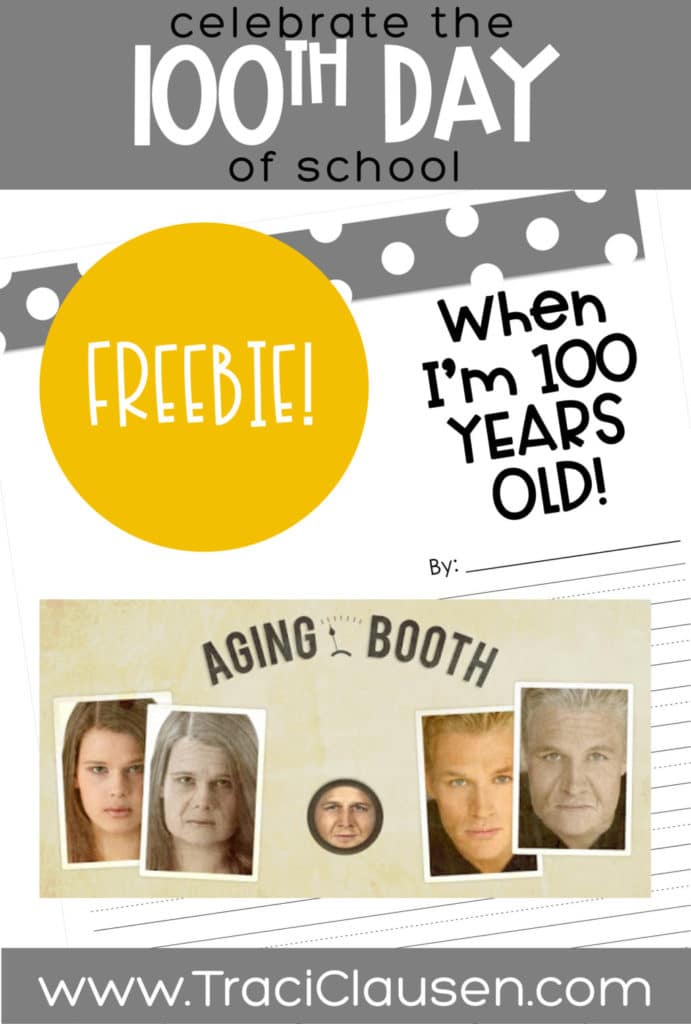 While the kids are working on their writing, I take their picture using this "Aging Booth" app from the App Store. I really like this app because it is QUICK to use and does a good job. I print out their "old" pictures and they glue them on their stationary. It's hilarious and cute.   You can grab this FREEBIE in my store.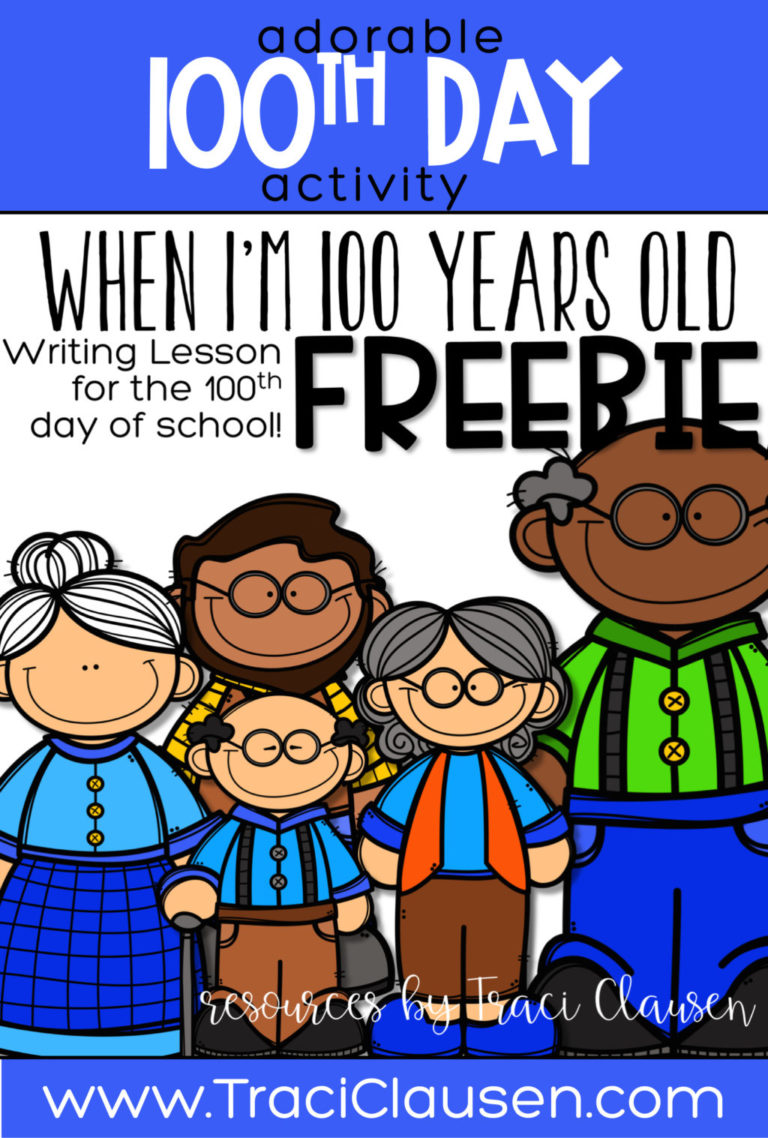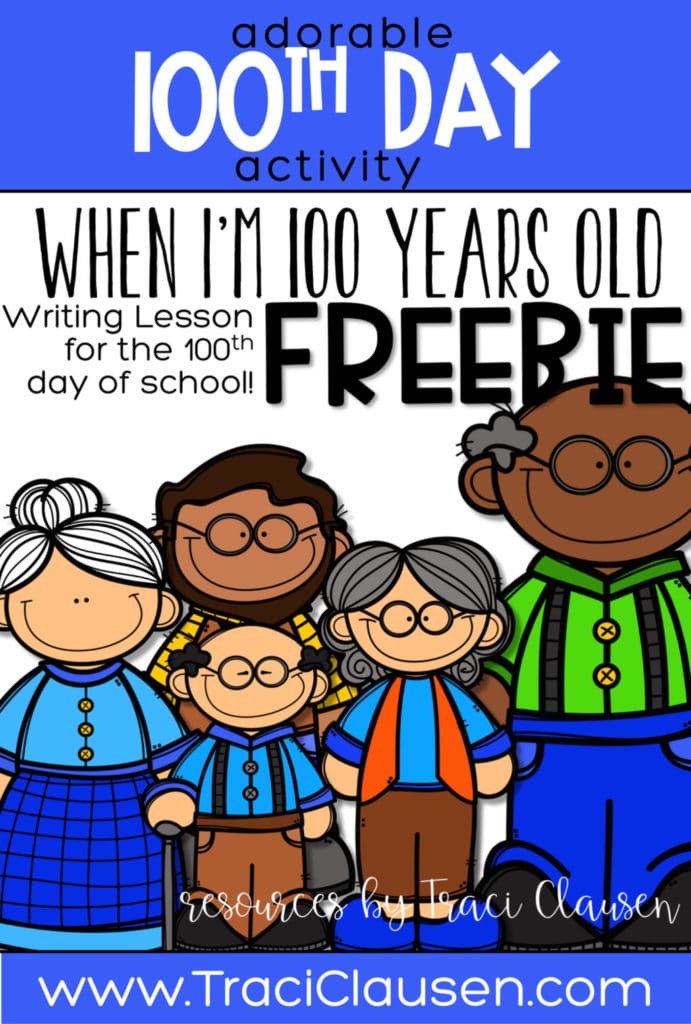 If you do something for Grandparent's Day, this version is perfect!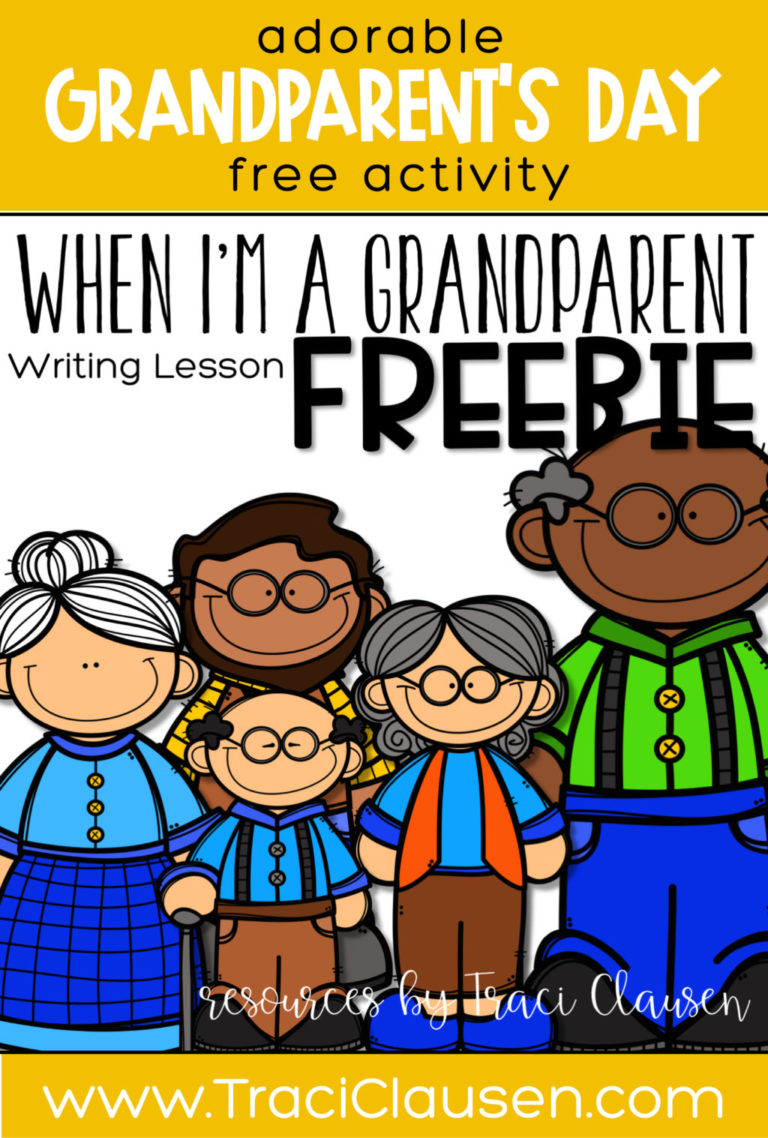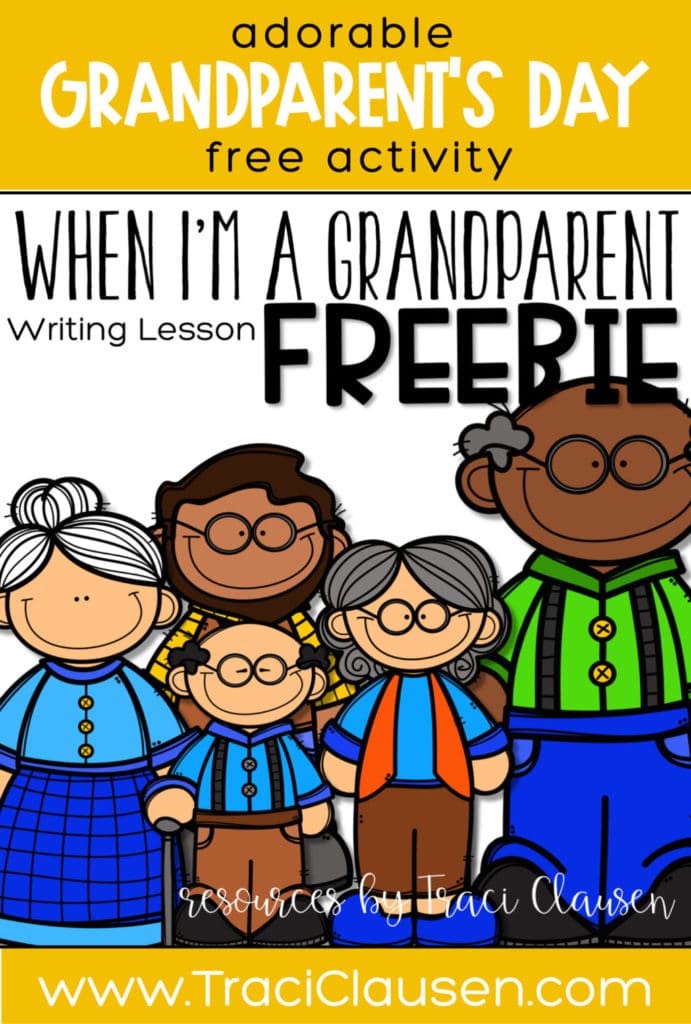 Don't have the time for a writing lesson and a lot of 100th Day hoopla? I TOTALLY get that! 
This FREE activity is QUICK. All you need is ONE paper per student and a piece of scrap brown paper (like from a paper sack!).

Students complete sentences and provide illustrations for what they would like to do, see and have before they are 100! Then they fold it into a quick book.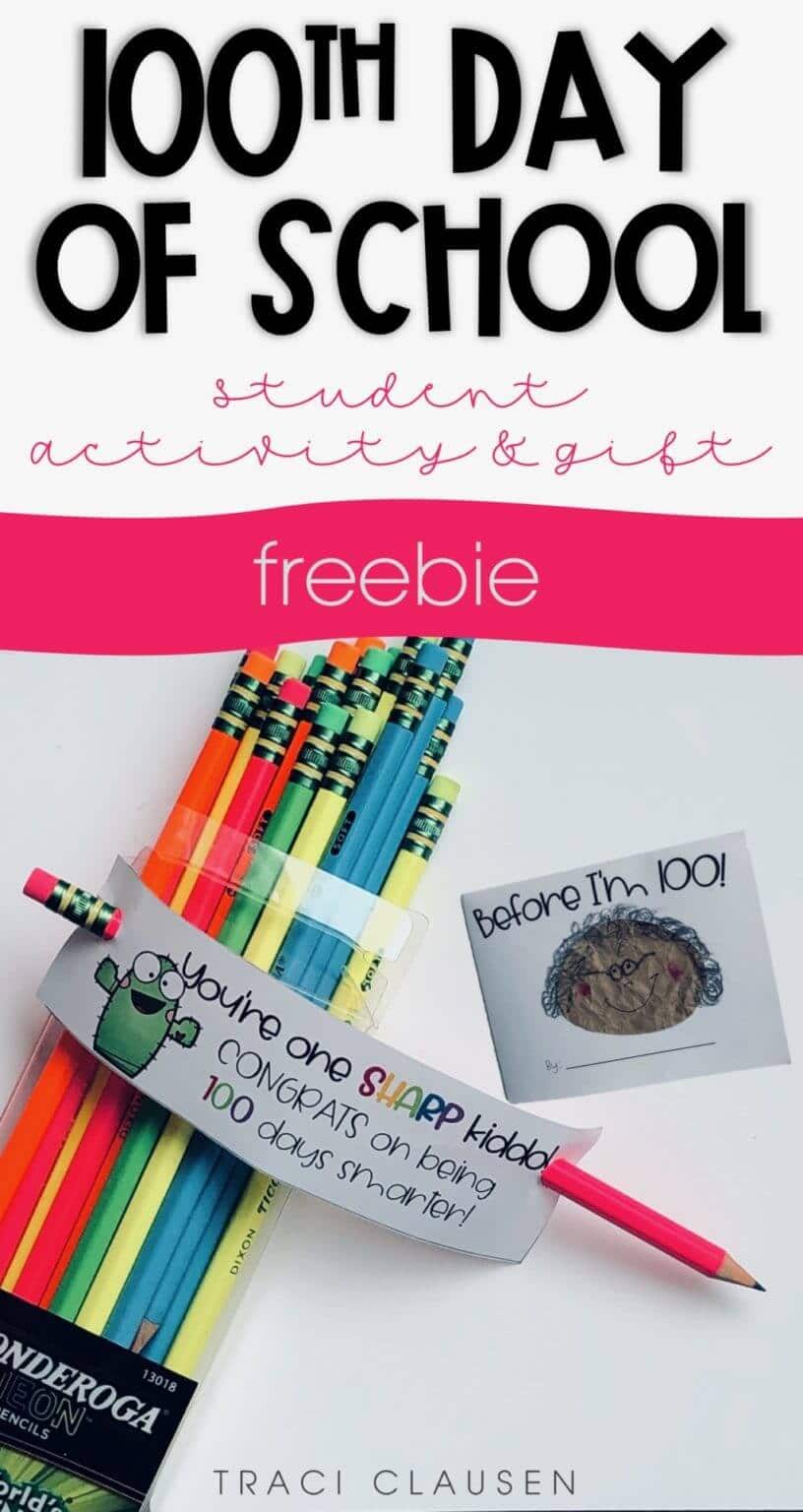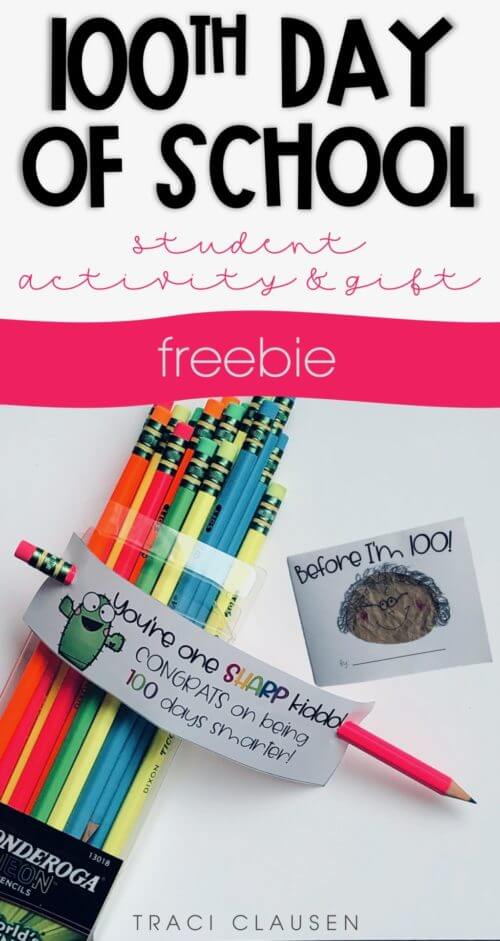 The little labels for the pencil gifts are perfect for a sweet little something to commemorate the day!
I'd love to send this resource to you. Just complete the form below and I'll email it to you!