I absolutely LOVE this adorable book.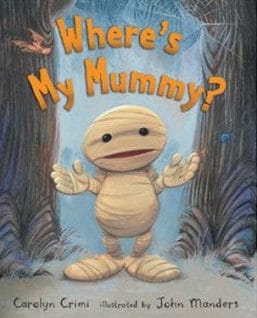 I picked it up on Amazon: Where's My Mummy?
When I saw it in the bookstore a few years back I HAD to have it.
Today we read the book and we did a little mummy activity afterward. Those little peeps LOVED it! There was very little direction here. Those activities usually turn out the most fun.
MUMMY ACTIVITY
Here's What You Need:
1 writing paper
1 piece black construction
1/2 beige/brown/whatever construction for face
1 small piece of black construction for eyes
lots of white construction strips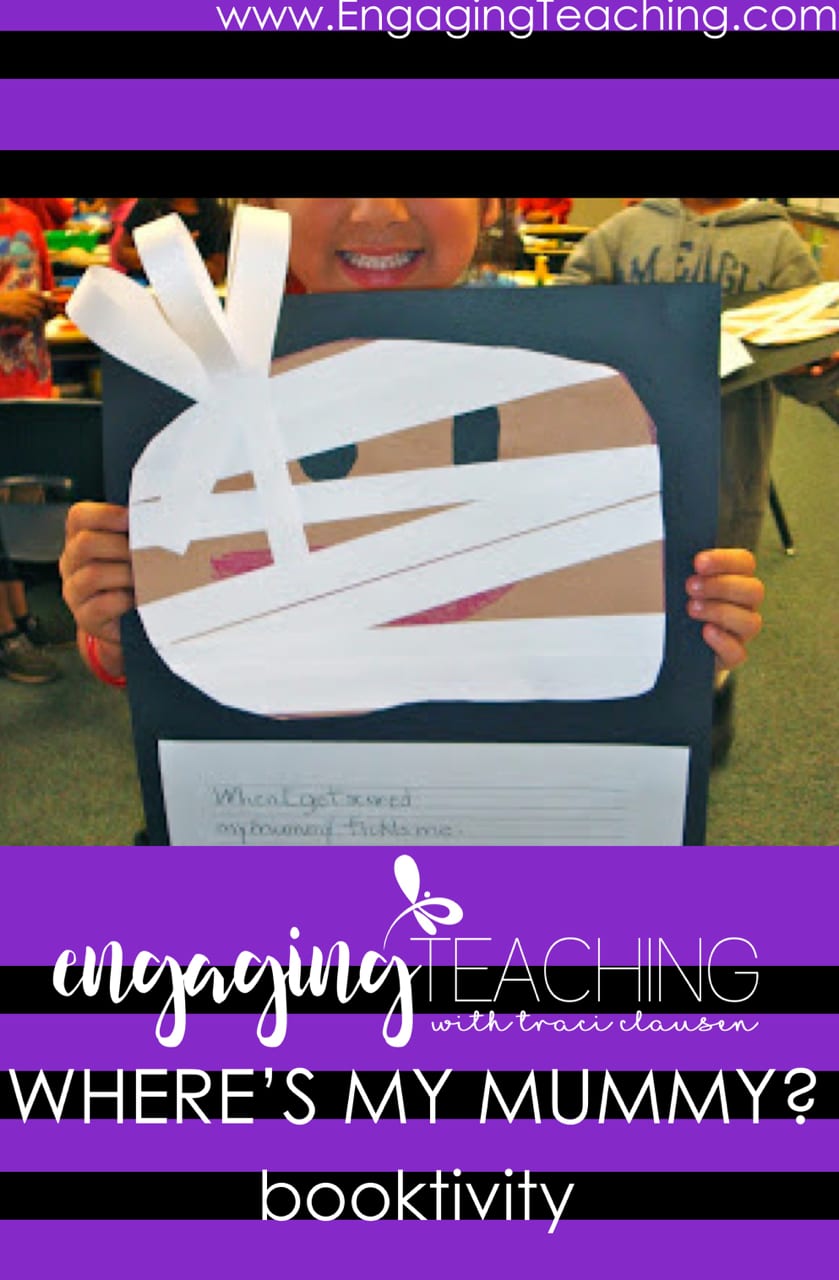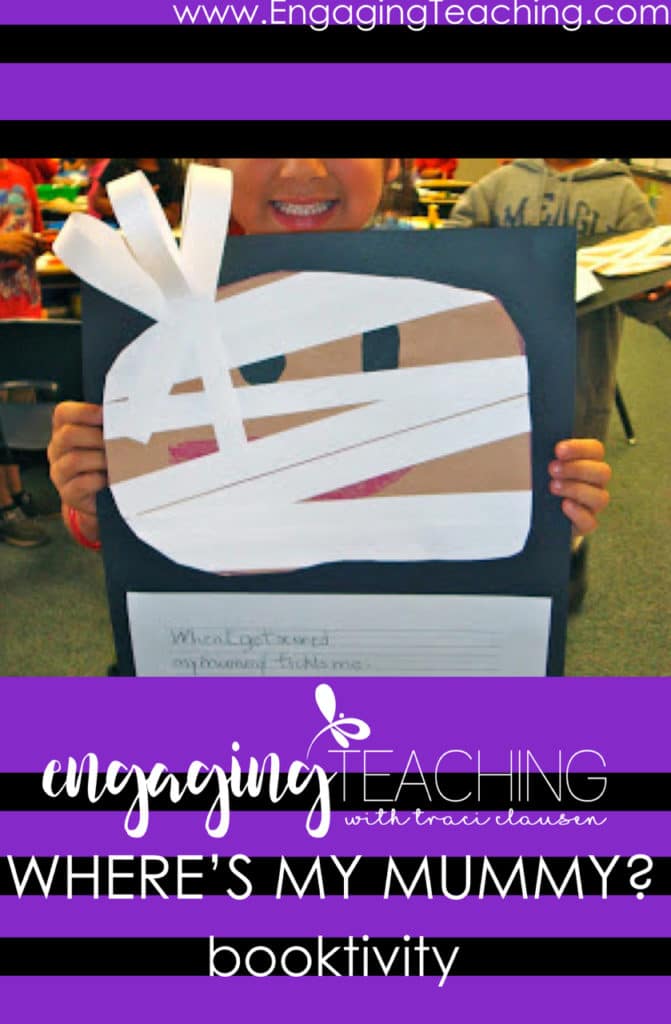 No template here. Have the kids draw a circle for the face any size they'd like, same with the eyes – no tracers, no rules… just cuteness. One little girl's version just blew me away today.
Encourage Free Thinking and Creativity
Check out that BOW!
Isn't it super-duper, fantastically cute?!
Seriously, she came up with that on her own (of course all the little girls had to copy her after that!)
Yes, yes she obviously didn't spend as much time on her writing as she did the bow – her artistic vision absolutely took over. I was so blown away by the bow cuteness, I didn't notice the lack of words on her page until after I took the picture. I had to send her back to get a few more words on there.
If you aren't familiar with this book – ya gotta check it out. It's so cute.
The Writing
Most years I ask the kids to write about what their "Mummy" does when they are scared. They have a ton of fun with this prompt! The years we've been short on time, like this one, I simply ask for them to DESCRIBE their mummy as we are knee deep in describing in October.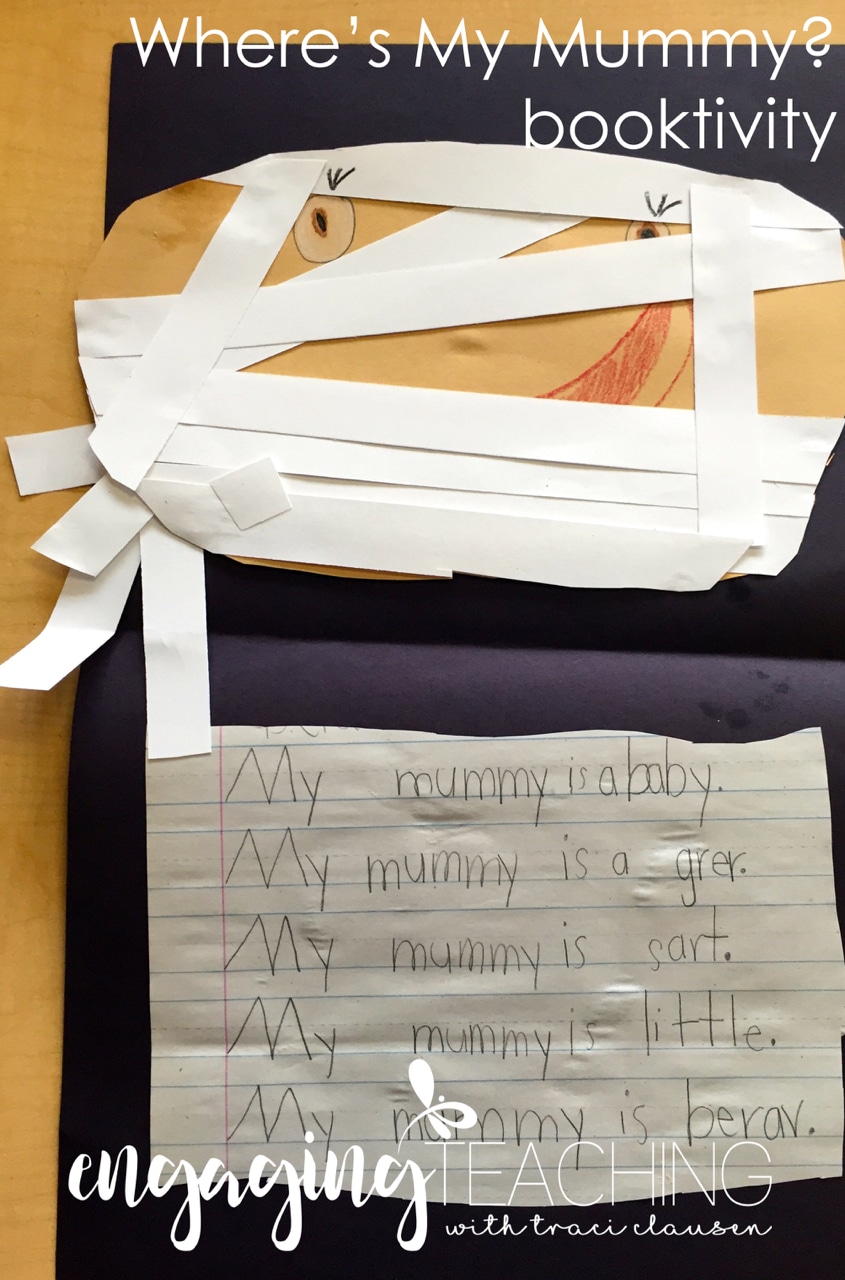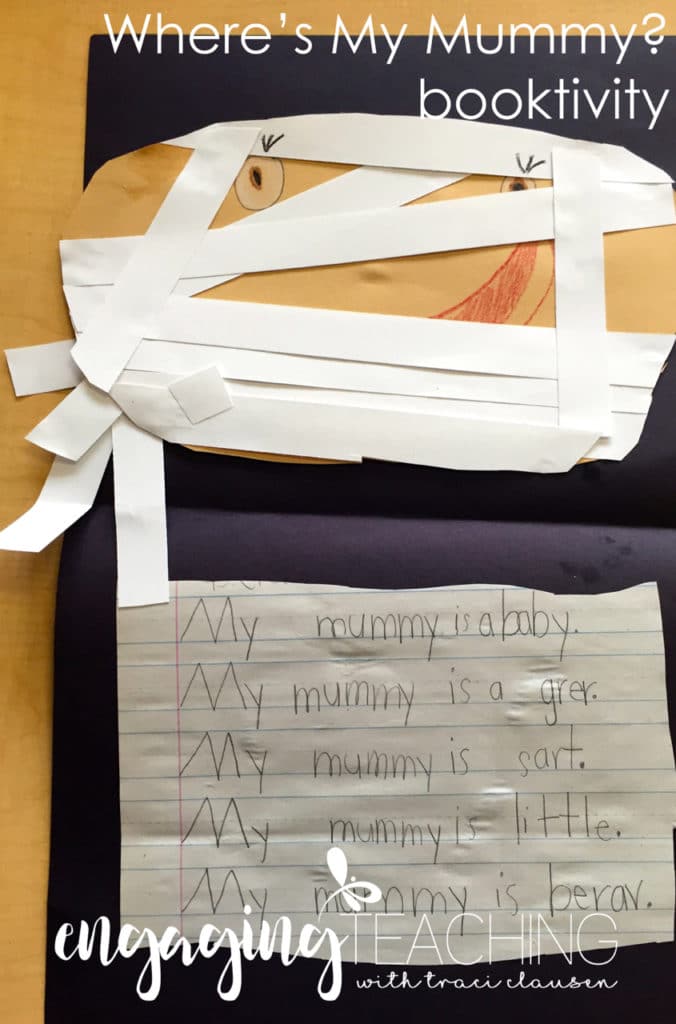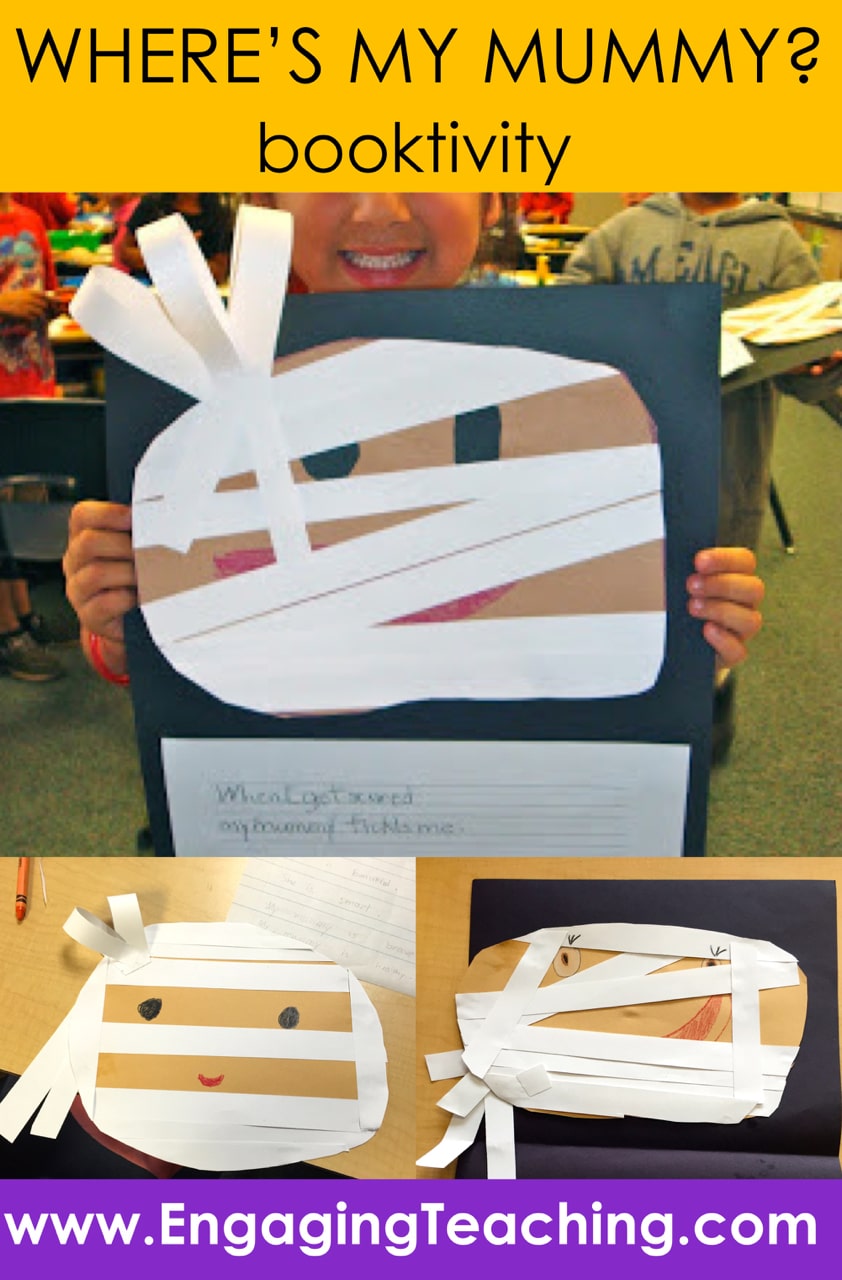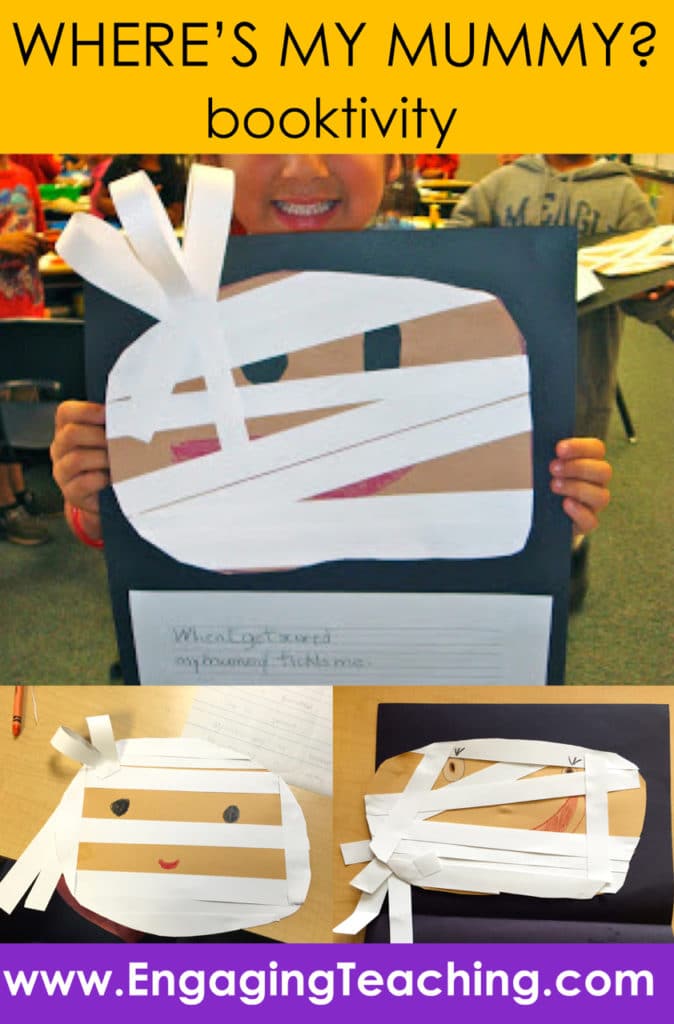 Don't ya just love it when the kids make the projects "their own"?!
A Little More Fall
If you are looking for some more fall-inspired activities – Check out this cute writing and craft from Falling Into Literacy! Read more about it here.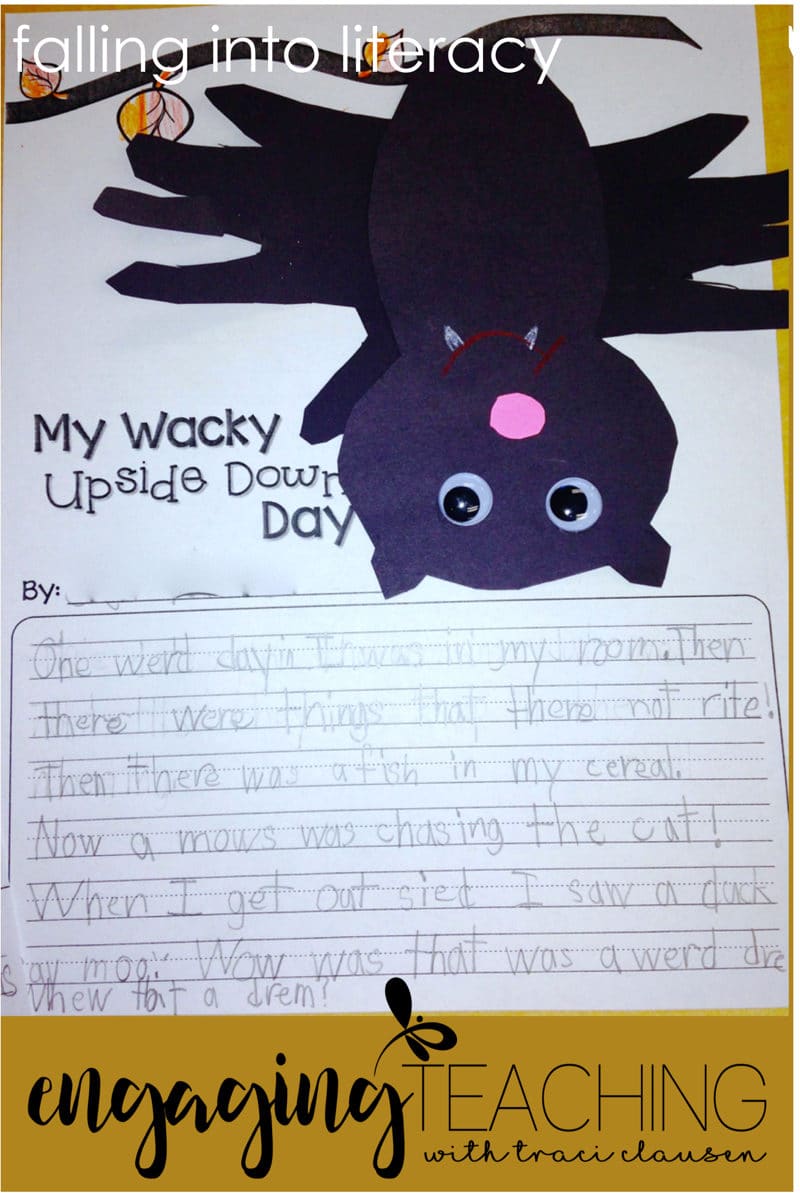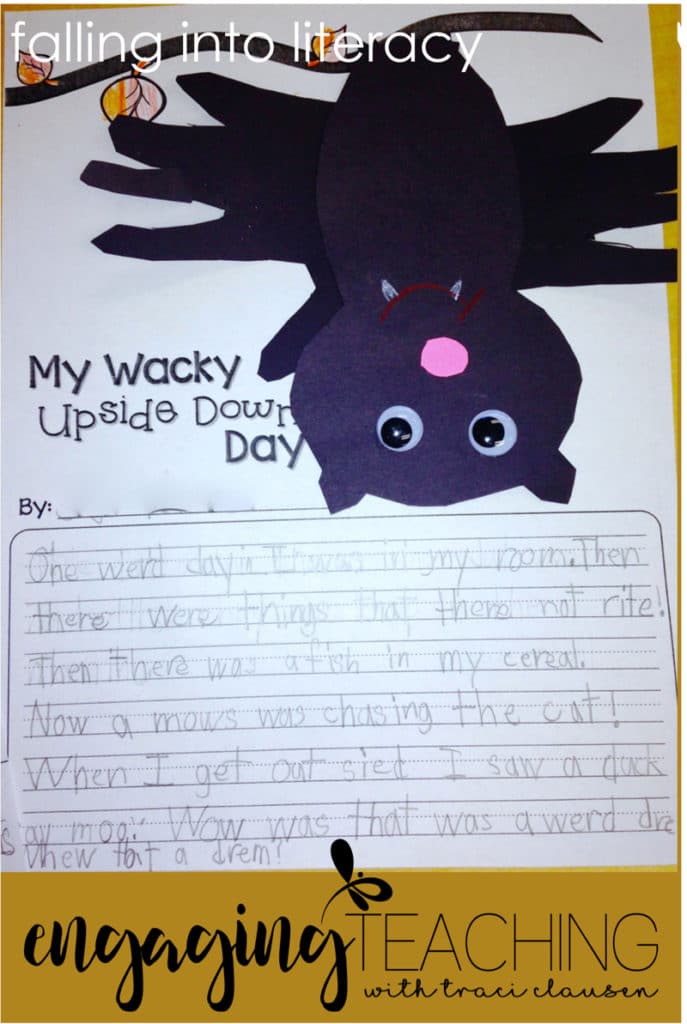 A Little Treat!
I have a FREEBIE Homework Pass for you! Fill out the info below and I'll email the file to you!