Each Valentines Day I give my kiddos a homework pass along with a cute Valentine Card. I'm excited to share my new Valentine Card Freebie with you.
This year instead of attaching yet another piece of candy to the card, I'm attaching a mini-maze!
You A-MAZE Me!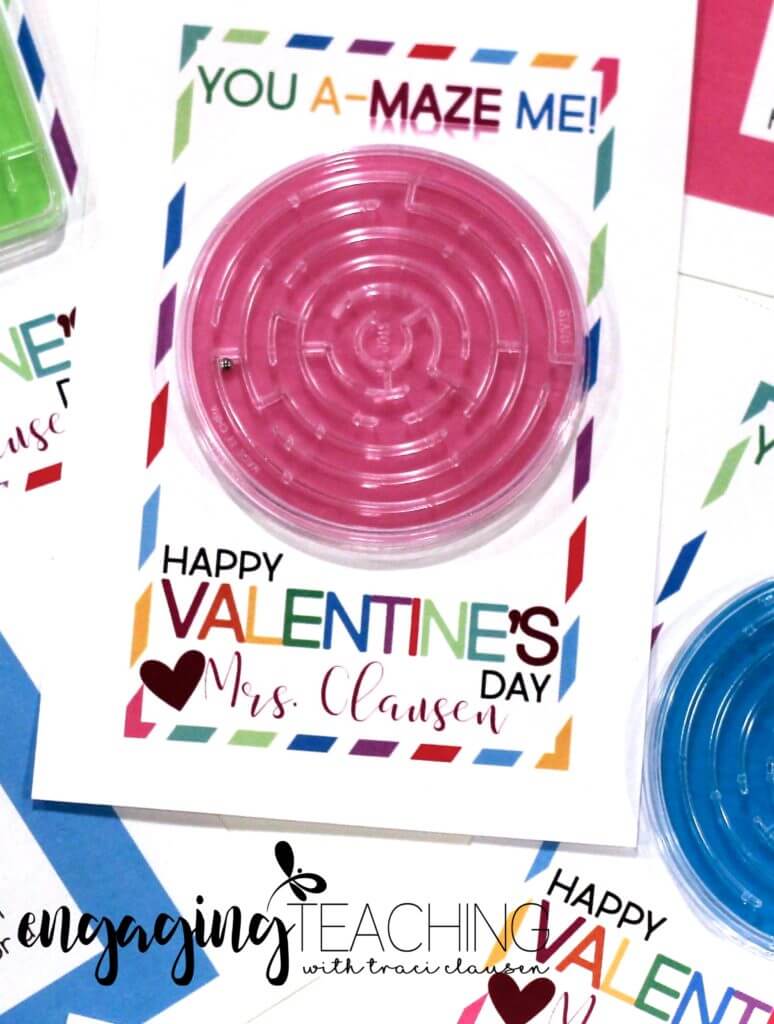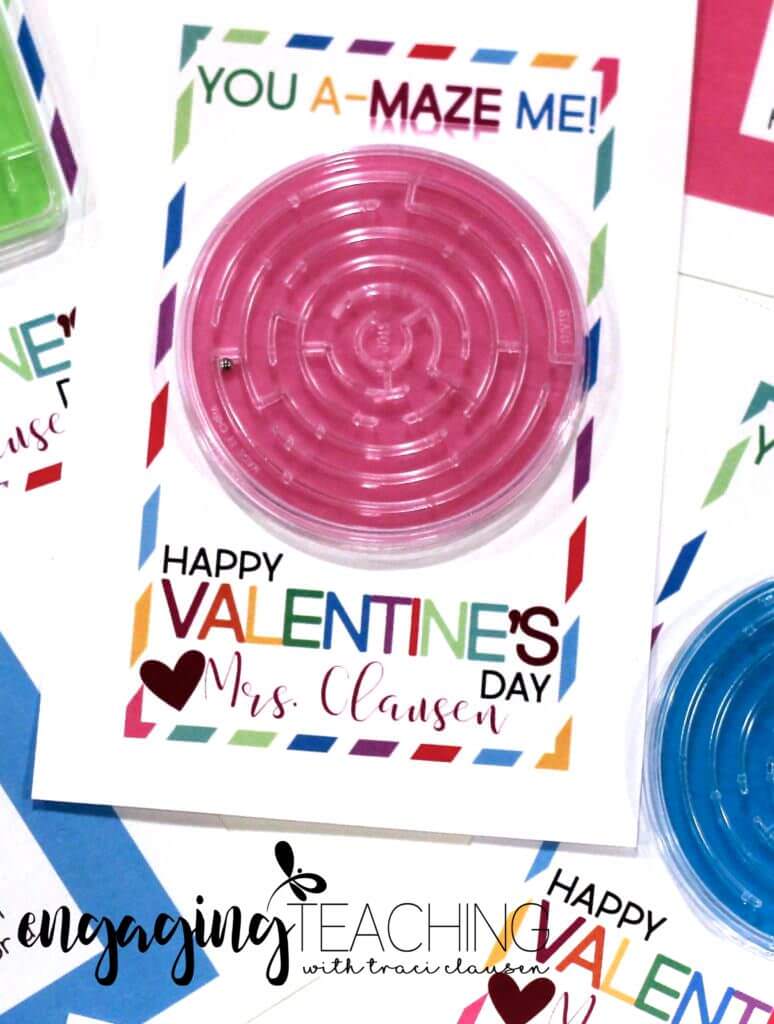 I love that they are available in so many shapes and colors! I found sets of 18 in the party favor section of Target. It seems they are not always in stock.
Look at these adorable mazes available on Amazon. Click the image below to follow the affiliate link to their listing.
In addition to the cute message on the front, I am including a homework pass code on the back.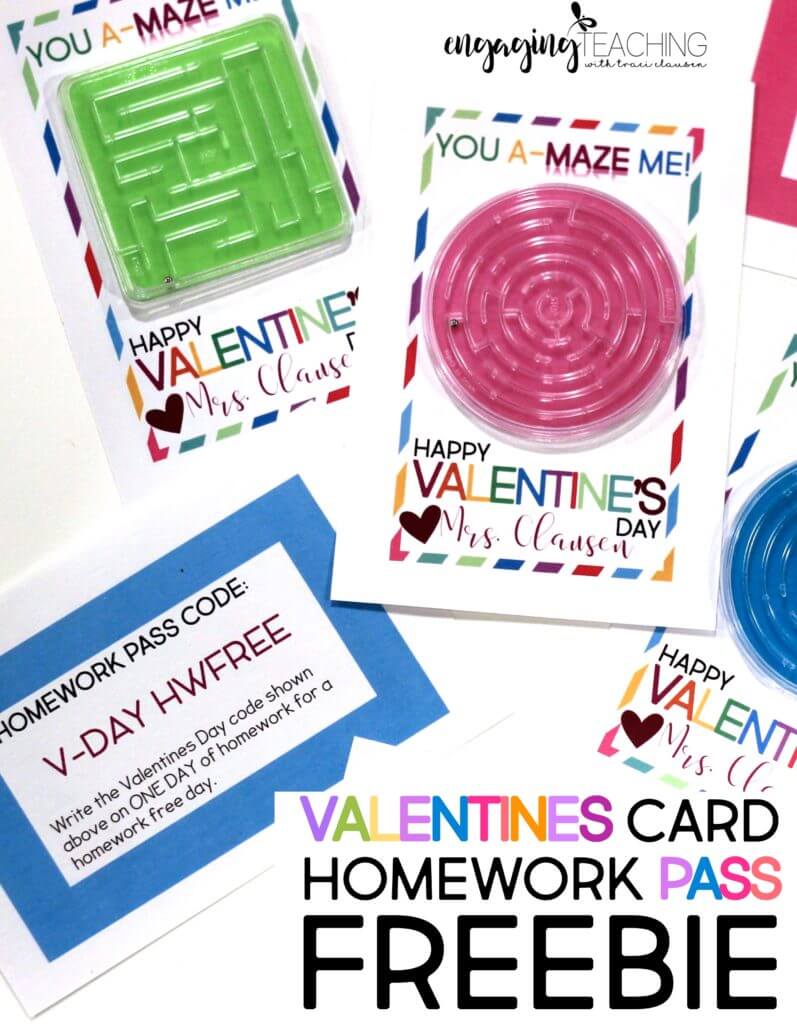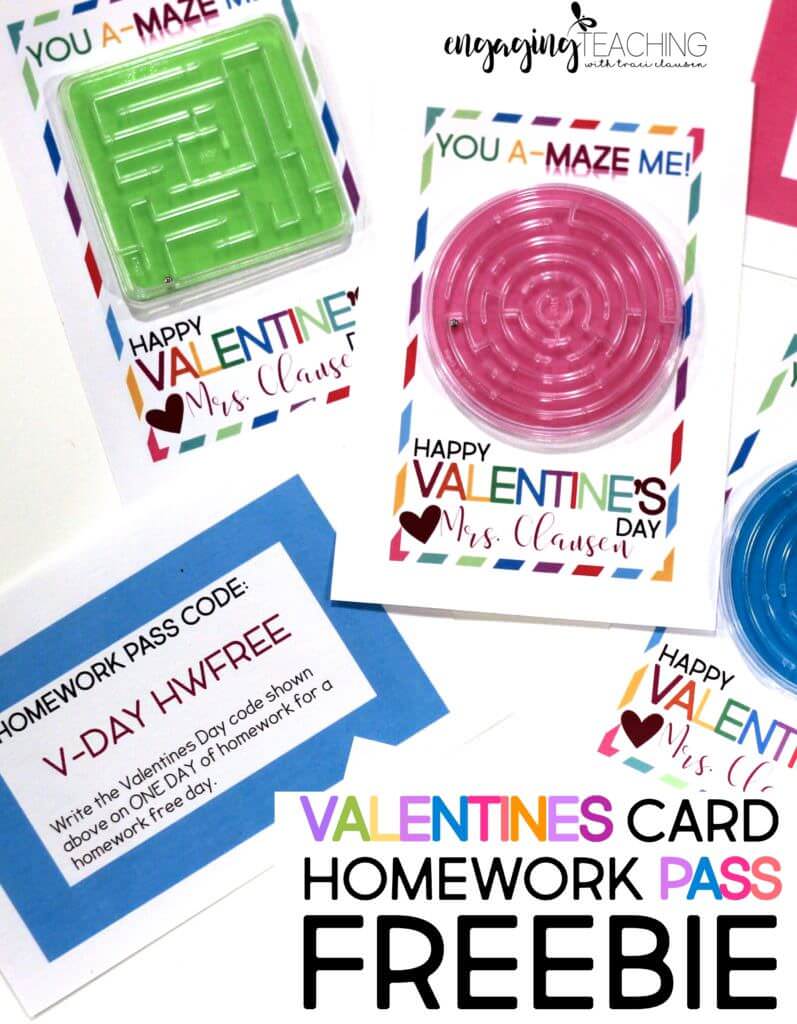 Using a code like this keeps things simple and the kiddos don't have to give up their Valentine card in exchange for a day of free homework.
This PowerPoint file is editable to the extent that the user can add their own name in a font color and style of their choice. Additionally, the message for the back is optional. Also, there is a text free backside option that allows teachers to type up their own alternative message.
You can grab this Valentine Card Freebie in my store!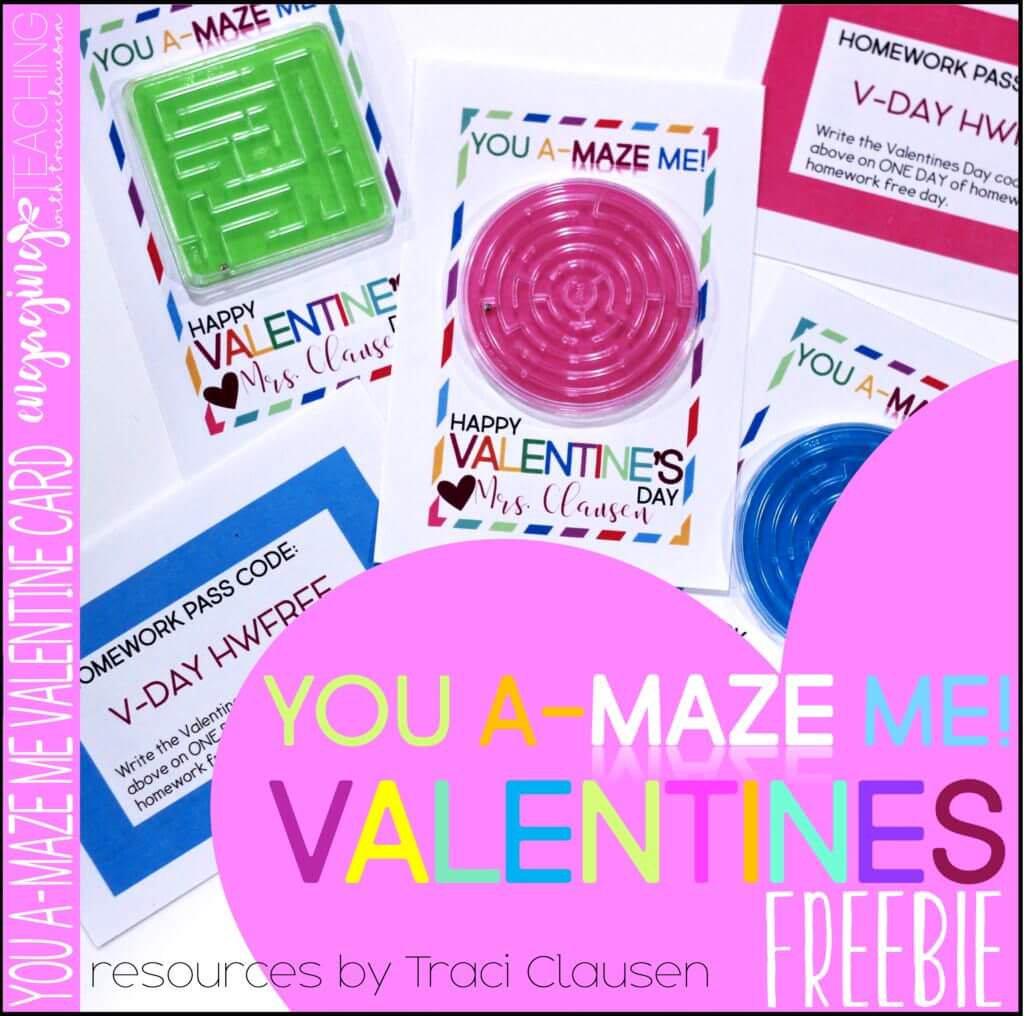 YOU amaze me, too, peeps! Thanks so much for all of your support! Enjoy!!!