It's hard to believe that it is already time for progress reports!
This year we are holding parent-teacher conferences a little earlier than usual. I'm glad about that. It really helps in squashing a few not so desirable behaviors as early as possible. But it also means a lot of work to get things ready.
Creating grade reports for 30 kiddos can be time-consuming!
Previously, I shared images of the reports I share with my parents and conference time with y'all. Since then, I've been asked a bunch of times for one that could be completed digitally.
Your wish is my command.
Simplified Digital Progress Report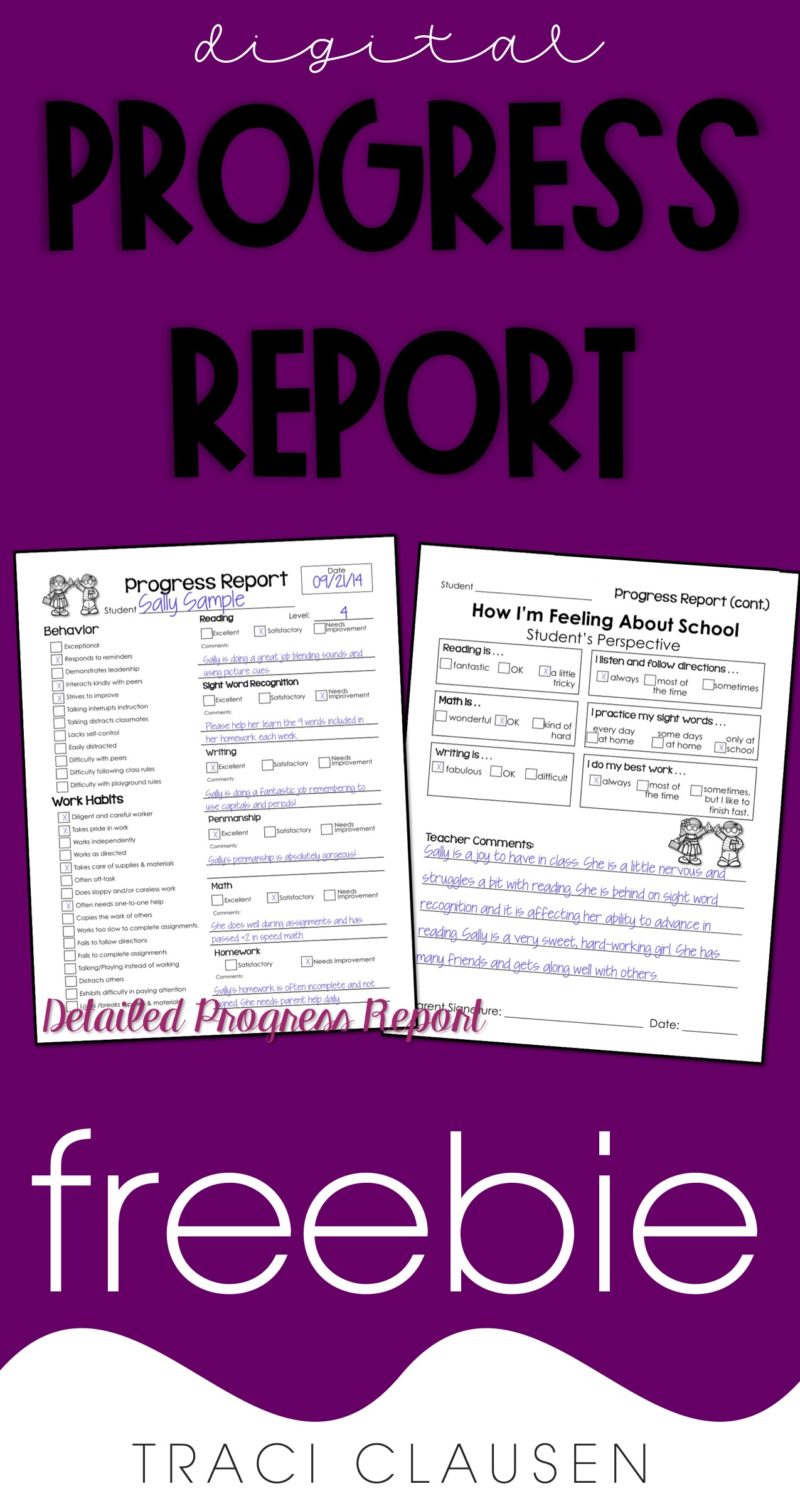 This is an editable PowerPoint document. Just add your student's information using any font you choose. Print it. Then do it again for the next kiddo. The editable pieces are the areas shown in blue in the images above.
Of course, you don't have to use it digitally. Print the pages and you will have blank spaces, lines and boxes where you can manually enter the information.
I'd love to send it to you. Just leave me your info below and I'll email it on over!
Writing Assessment
Coming up with grades for our primary kiddos isn't too tough for the most part. Except for one area.
For many teachers, assessing writing and finding a good rubric to access writing is a huge challenge. That has always been a big issue with my team. For that reason, I created Writing and Grammar Assessments for first and 2nd grade.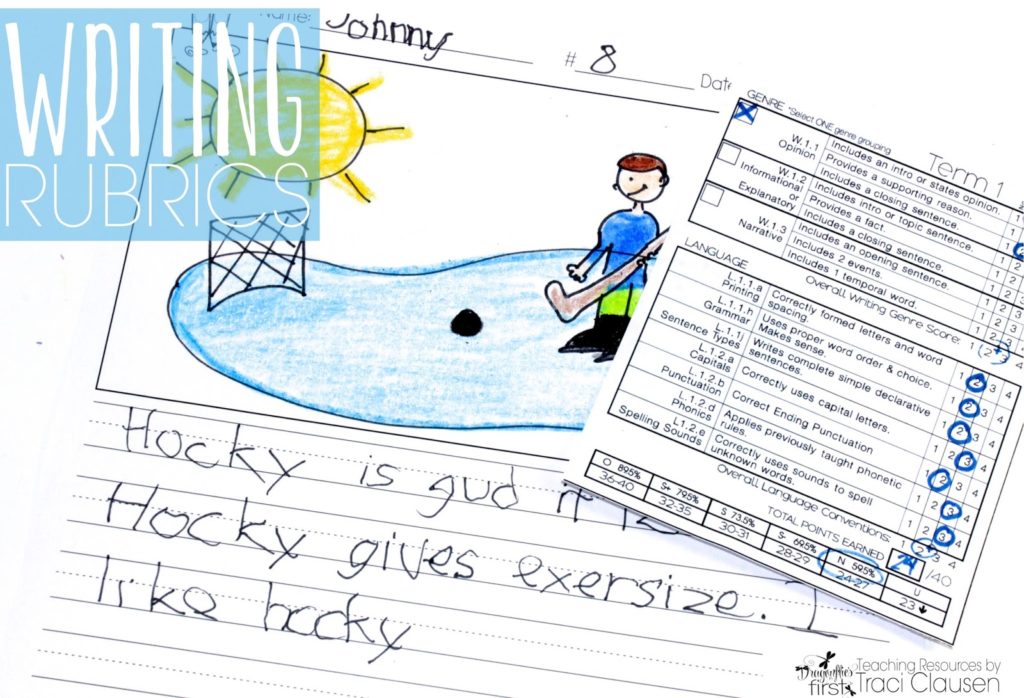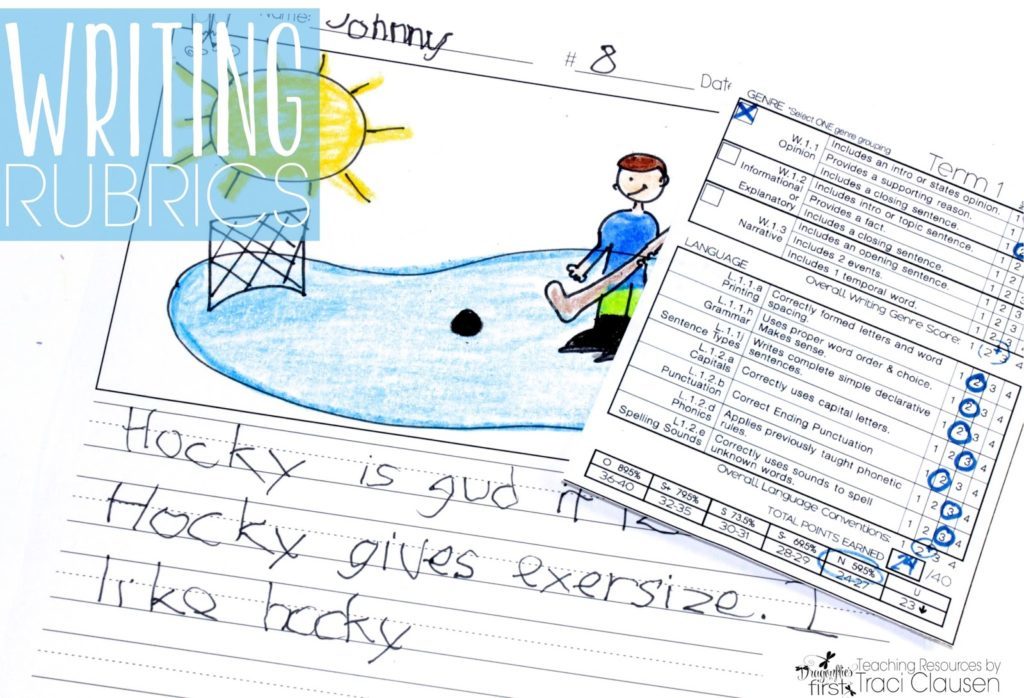 This simplified grading writing AND gave us something to share with parents that made our grade level's expectations very clear.
To find out more about that, check out this post.