I am kind of in LOVE with takes and tweaks on familiar stories – like fairy tales.
The originals are fine and all. But viewing them from another perspective is so often hilarious!
I love hilarious.
One of my favorite takes on the Three Little Pigs is the True Story of the Three Little Pigs.
This book is a pretty popular version of the Three Little Pigs told from the wolf's point of view.
There are so many other funny spins on popular fairy tales. Here are a few I've found.
I think using fairy tales in reading and writing instruction is fun and really lends itself well to some great connections and creativity.
The Just Write! series is … well … just right for this type of thing.
Each pack focuses on a take on one famous fairy tale and aligned with Common Core. They each include:
a detailed week-long writing lesson
differentiated writing plan graphic organizers for various learners/ages with a completed sample idea
A couple of my 2nd grade teacher friends recently used the Goldilocks Needs to Learn Some Rules pack.
They used it in conjunction with a story in their reading series anthology:
The story is about a kid who doesn't follow the rules. These 2nd grade classes were able to draw a lot of comparisons between the two stories. The teachers gave their students the option of writing their expository paper with a focus on Goldilocks or Big Bushy Mustache and the importance of following rules.
Just for their tie in with Big Bushy Mustache, we made a mustache (and boy hair) to add to the craft if the students chose to … look how cute they turned out.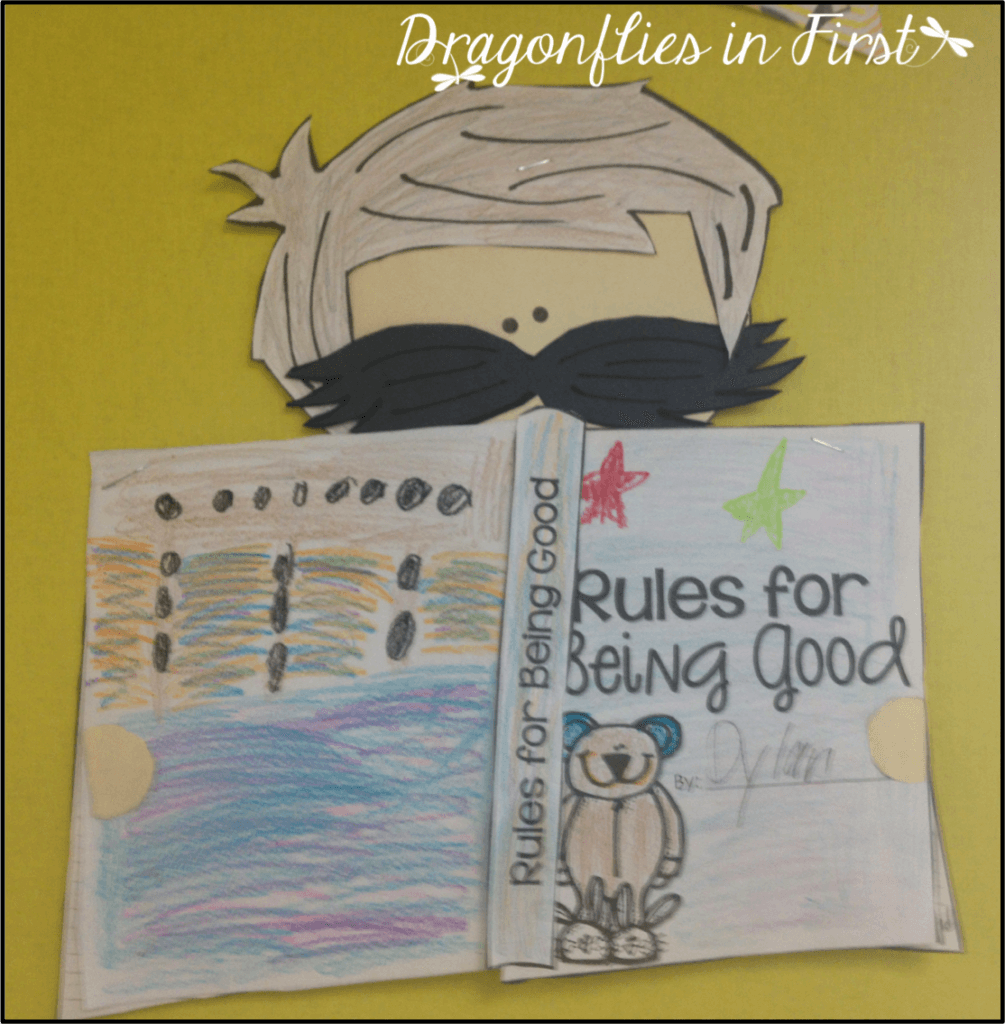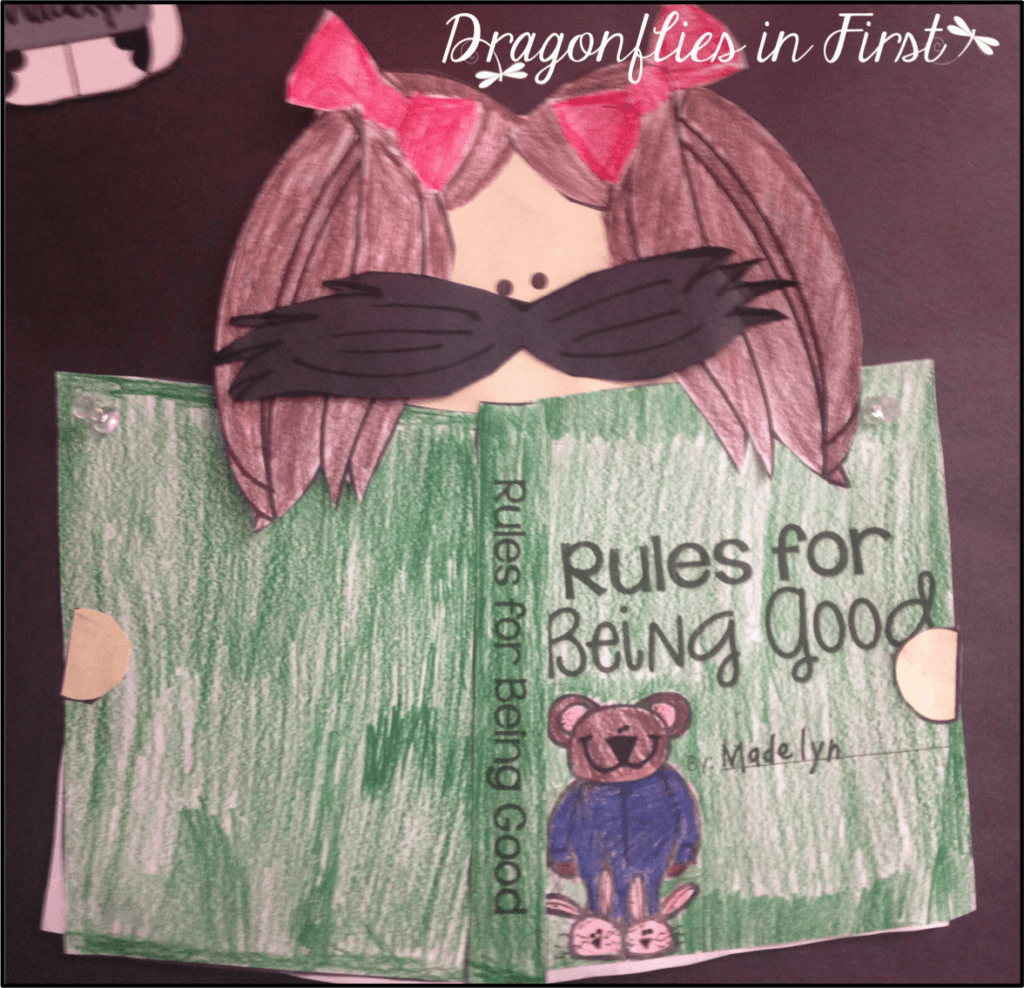 There are 9 units available in the Just Write series. A perfect amount to do one a month while equally covering narrative, expository and opinion writing standards.
Here are the rest of crafts that accompany each of the other writing lessons.
Here is an example of what is included in one pack.
They are also available in a bundle where you will save more than 25% off their combined price!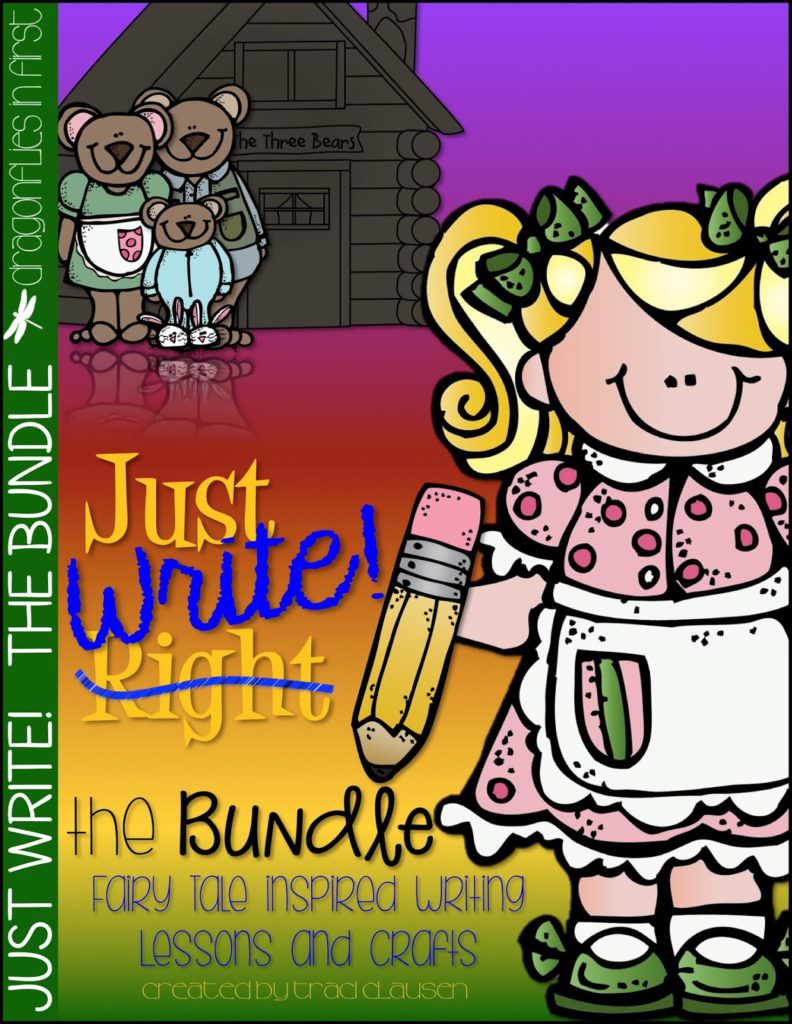 I'm all about making writing fun and effective. These little packs are so versatile. They can be used by many grade levels with varying degrees of difficulty in each lesson.I love how much the series makes writing fun and allows for so many connections! The lessons are perfect for incorporating higher-level thinking skills and addressing multiple standards!
You can read more about it in my store. THIS LINK will take you to the bundle listing. There you will find links for each individual lesson as well.