Do you snicker and giggle and roll your eyes and say "oh no" in your head when someone visits your classroom near the beginning of the year and asks "Any questions?" Read on to find out how I teach my kiddos the difference between questions and statements.
Those visitors don't know the focus of 5-6 year old minds.
The kiddos struggle with the difference between questions and statements. All they hear when they're asked "Any questions?" is "What do you want to say?".
Generally, they want to say a lot – and so rarely is it in question form.
We have behavior assemblies within the first couple weeks of school wherein the principal meets with each grade level and discusses expectations and rules for the playground/campus and gives an all over reminder of what it means to be a student at our school. It's all great. Except for at the end when he says "Any questions?" – I always cringe as he is hit with a barrage of statements, reiterations of what he JUST said, and stories.
It's a 5-6 year old free for all. Oh how they love to speak to a captive audience.
"My sister went down the slide backwards once, and scratched her arm."

"My cousin was running on the playground and he got hurt, 'cuz he fell."

"It is important to follow the rules and be good."
All fabulous sentences – none questions.
The Lessons
So, each year I begin the school year with lessons on question words and the difference between questions and statements right at the beginning of the year. It takes a while for some of them to get it. "Your questions MUST start with a question word." "A question is something that can be answered – not a story." I'm a broken record.
We make posters. Ask each other questions. Pair up to see how many questions we can ask each other WITHOUT telling a story or statement. (This is harder than you'd think!)
We refer to our question word poster a lot.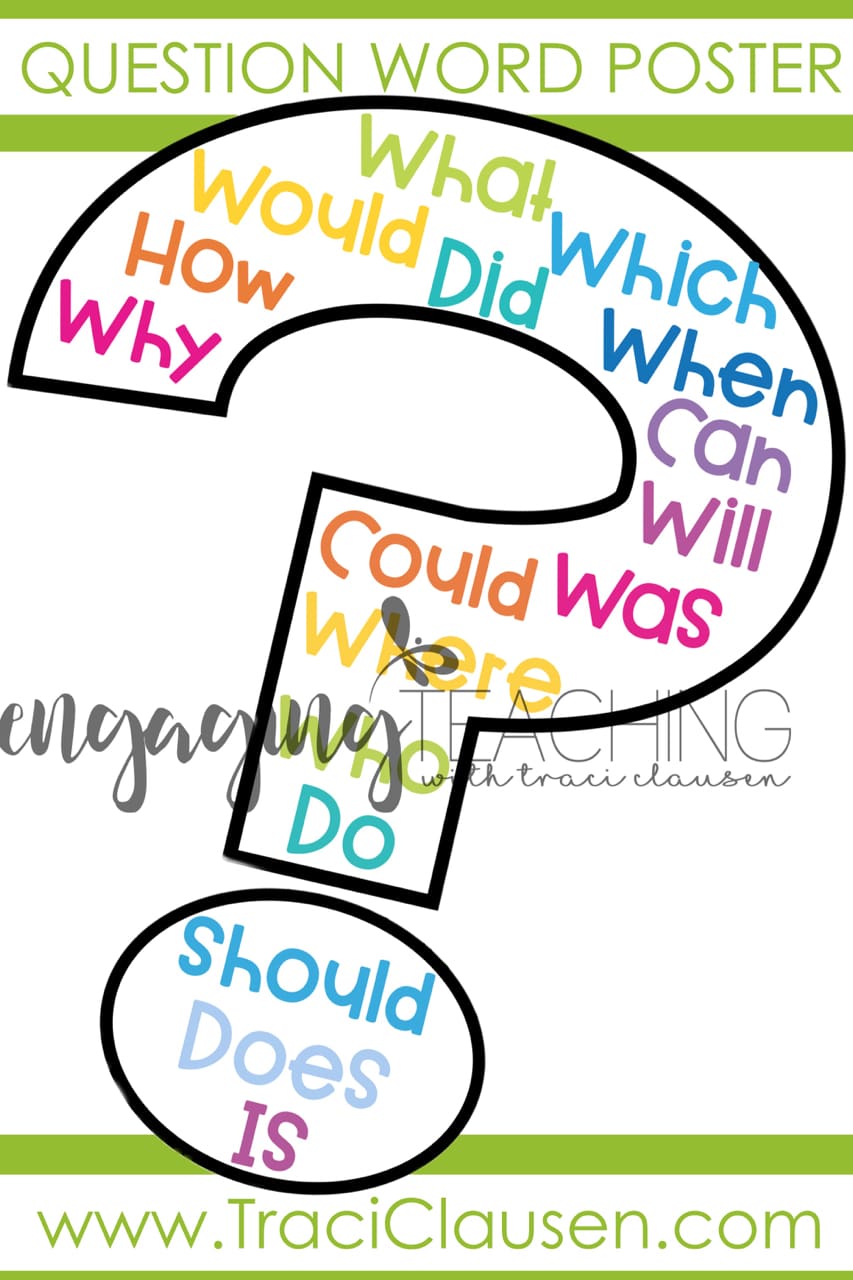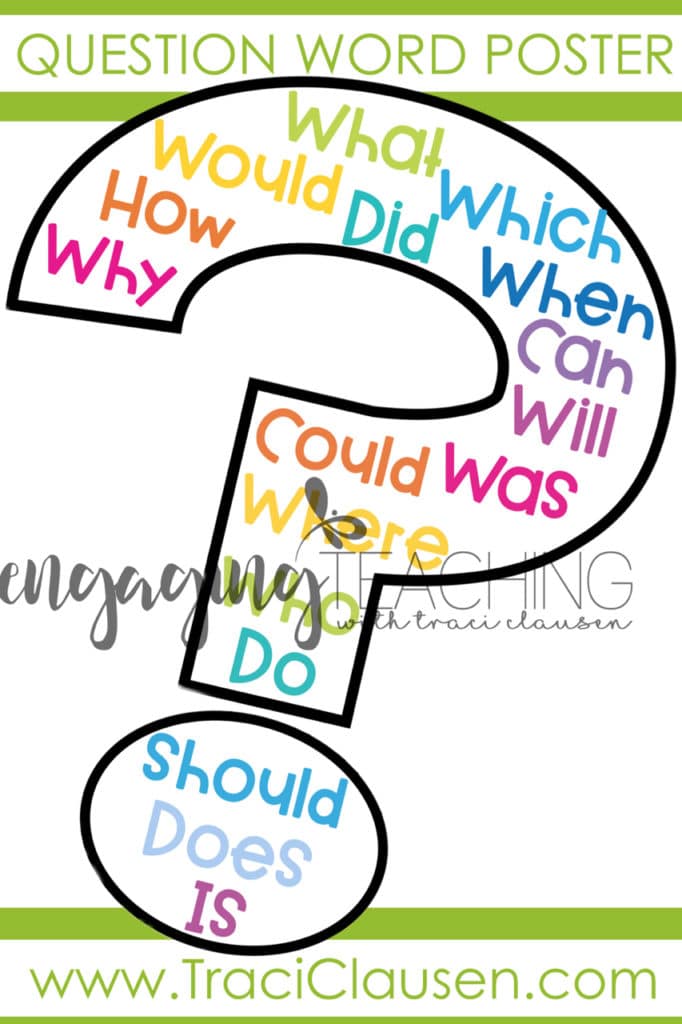 I read a bunch of dragon stories at the beginning of the year. The absurdity and playfulness leads to lots of question opportunities. We discuss what we'd ask the characters in the stories. We often have a lot of unanswered questions, like "Where'd that dragon come from in the first place?"
There's NO Such Thing as a Dragon, When a Dragon Moves In and A Dragon in My Backpack are a few of our favorites. (Amazon Affiliate links)
I like using dragon stories for asking questions lessons. They lead to a lot of questions which just helps in understanding. The kids can get super creative.
The Activities
We also complete a few dragon-themed question activities.
We do multi-faceted things with these pages from the How Does Your Dragon Fly? resource and all other pages that we work on during the week – really anything where questions are asked. First we identify the question words we find. We also highlight question marks. Then we work on forming answers.
The activity, A Pet Dragon, is a great way to practice using the words found in the question in your answer.
"Would you like to have a pet dragon?"

"Yes, I would like to have a pet dragon."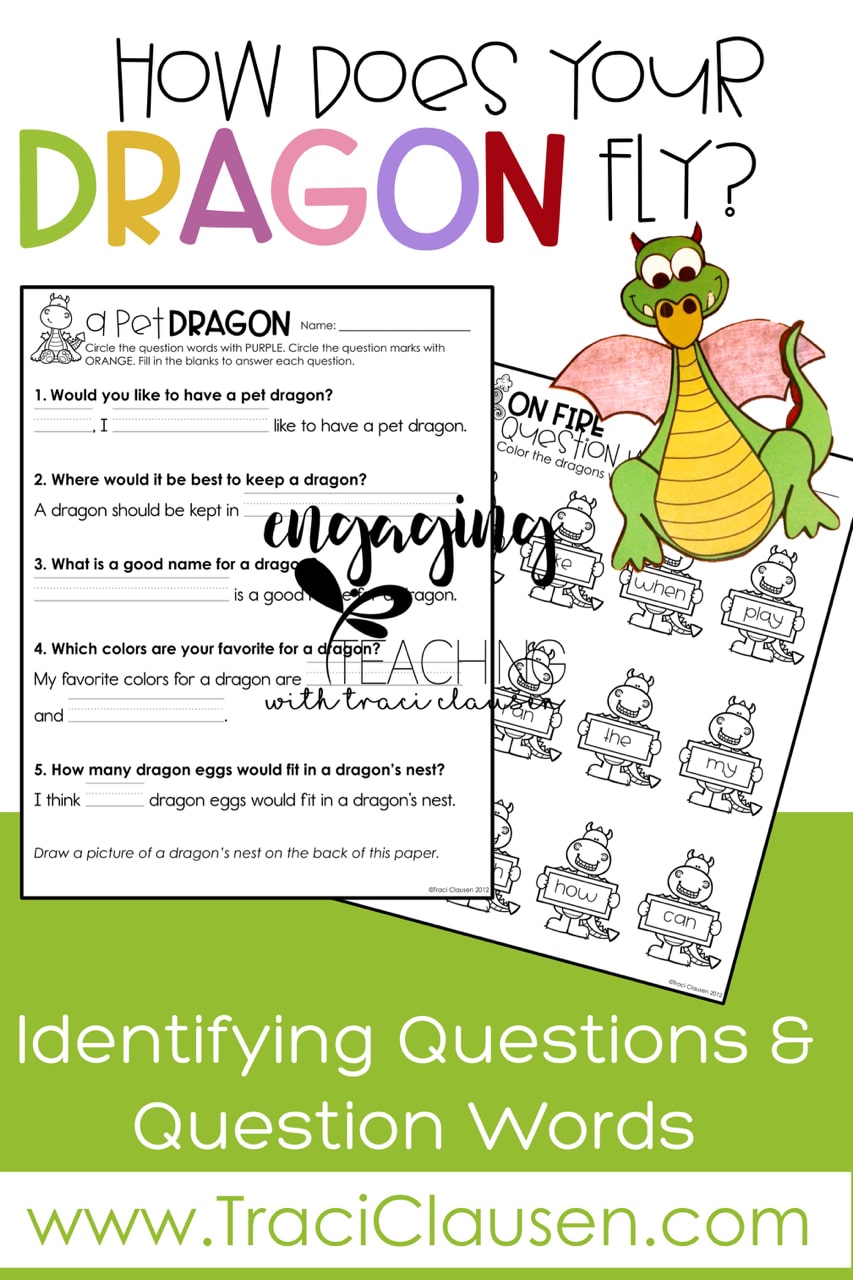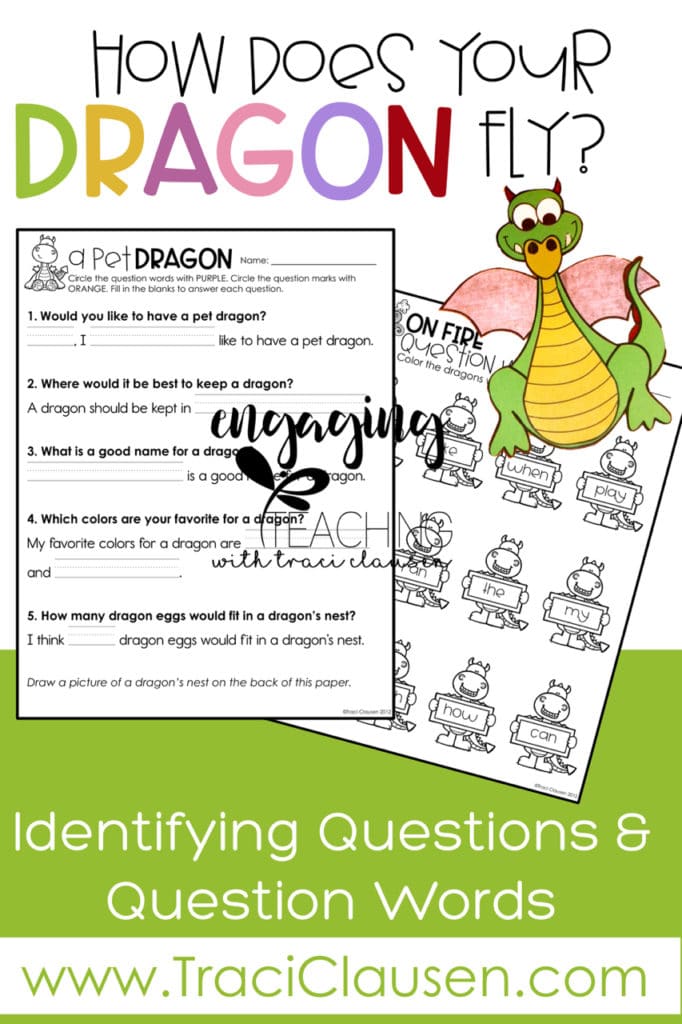 Release The Dragons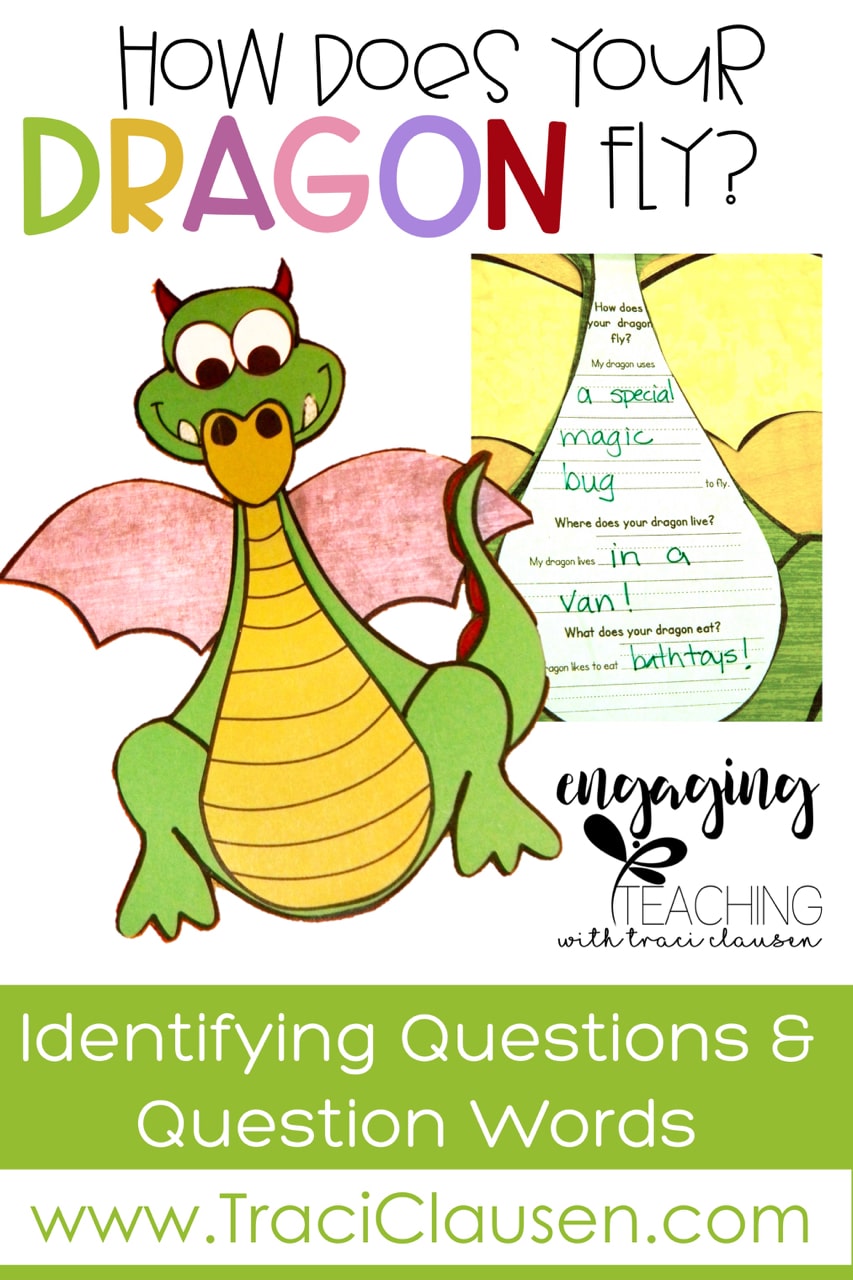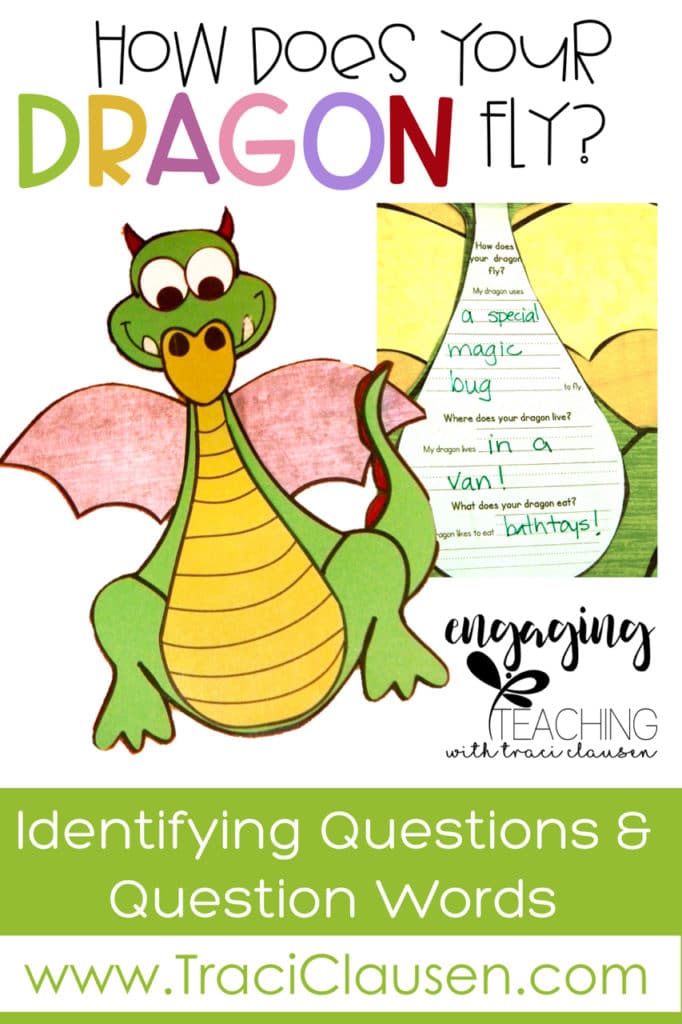 Isn't he/she/it cute?
This fun culminating activity is quick, wraps it all up and is truly engaging.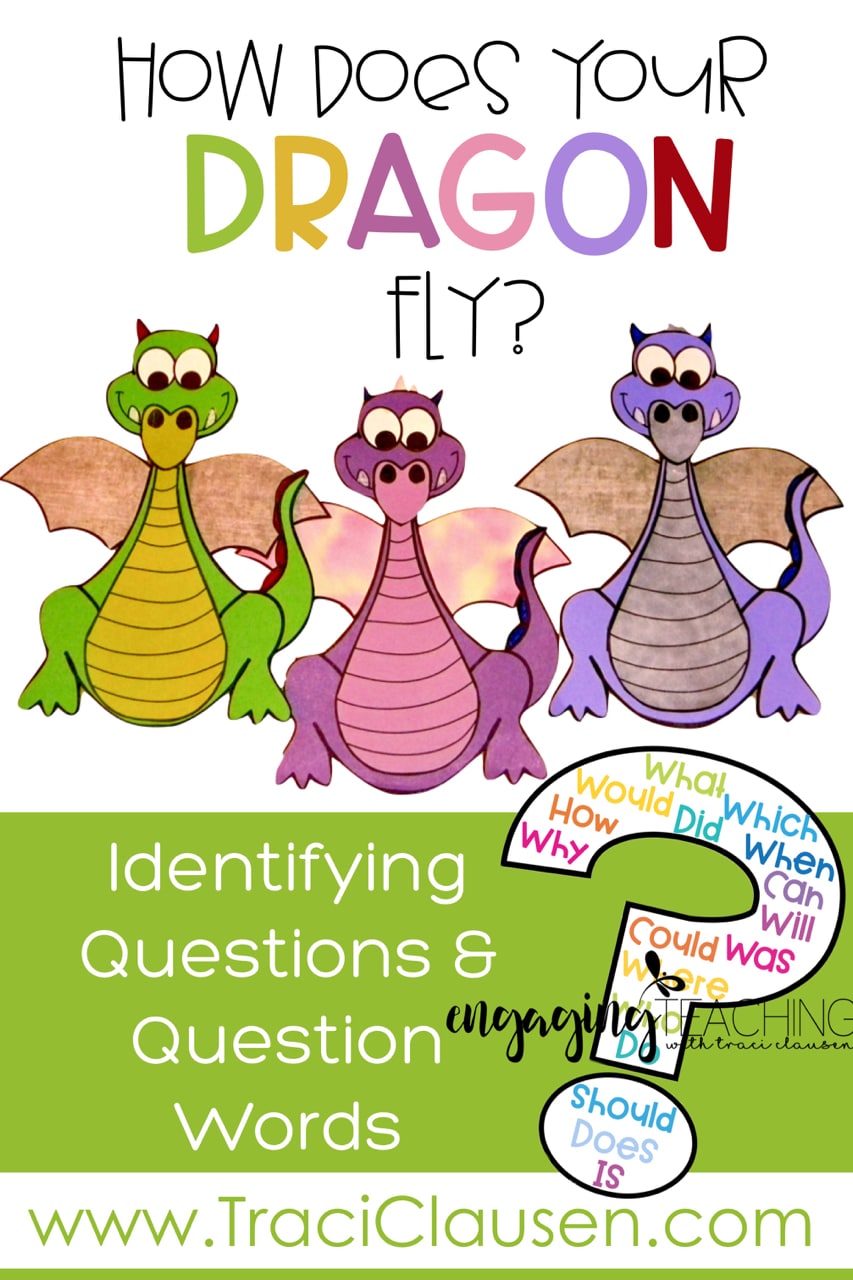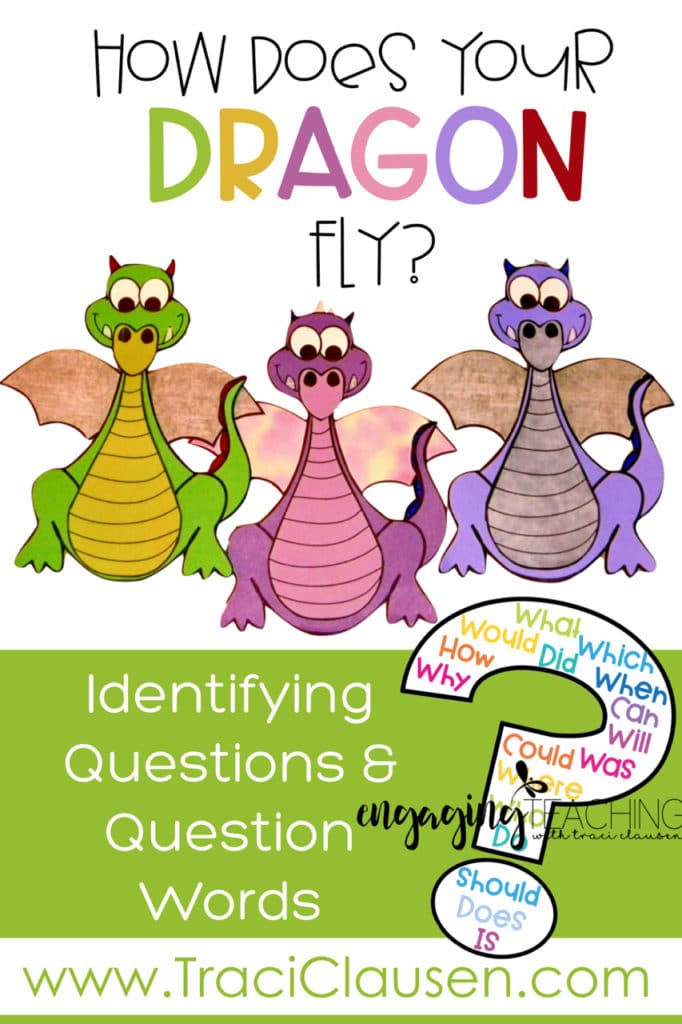 Adorable on a bulletin board. Copy all the parts blacklines on different colors so there will be lots of different dragons on the wall.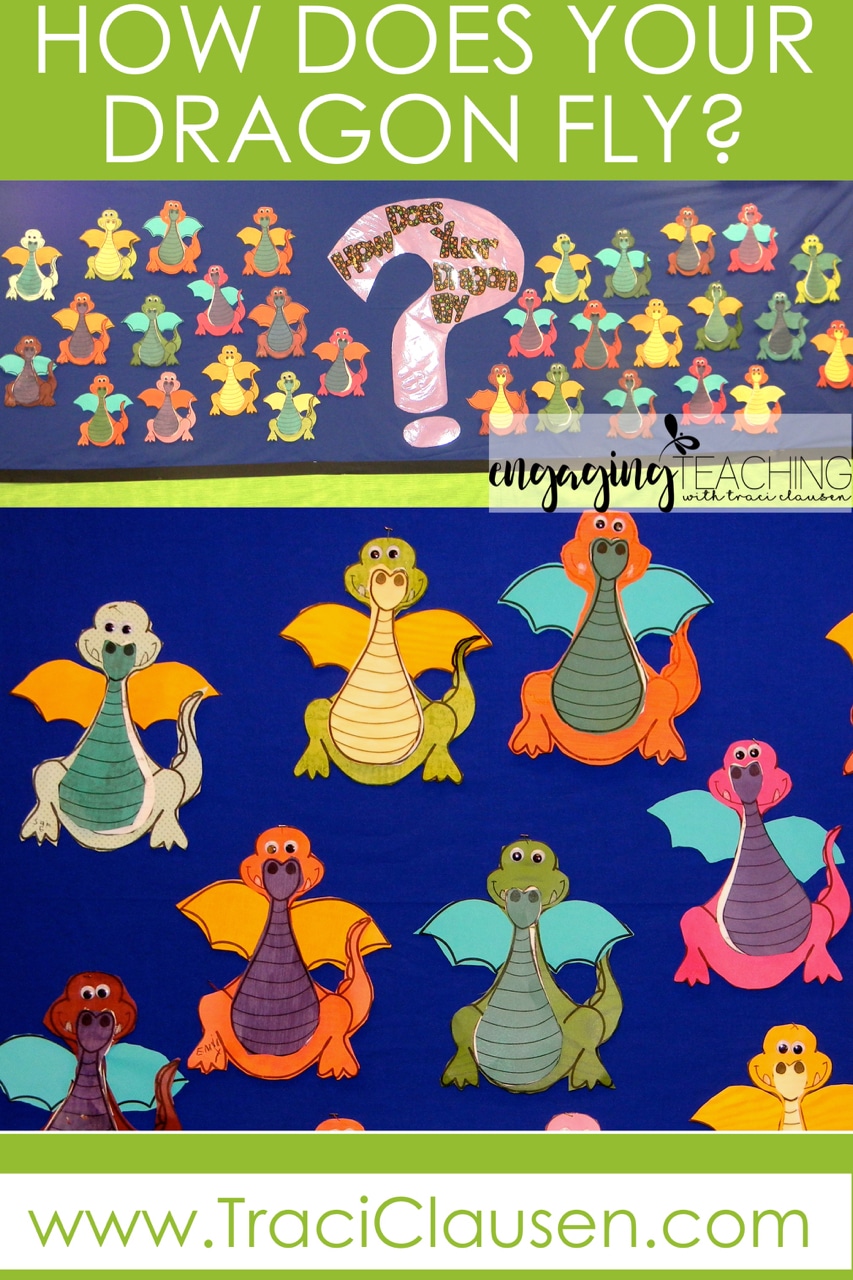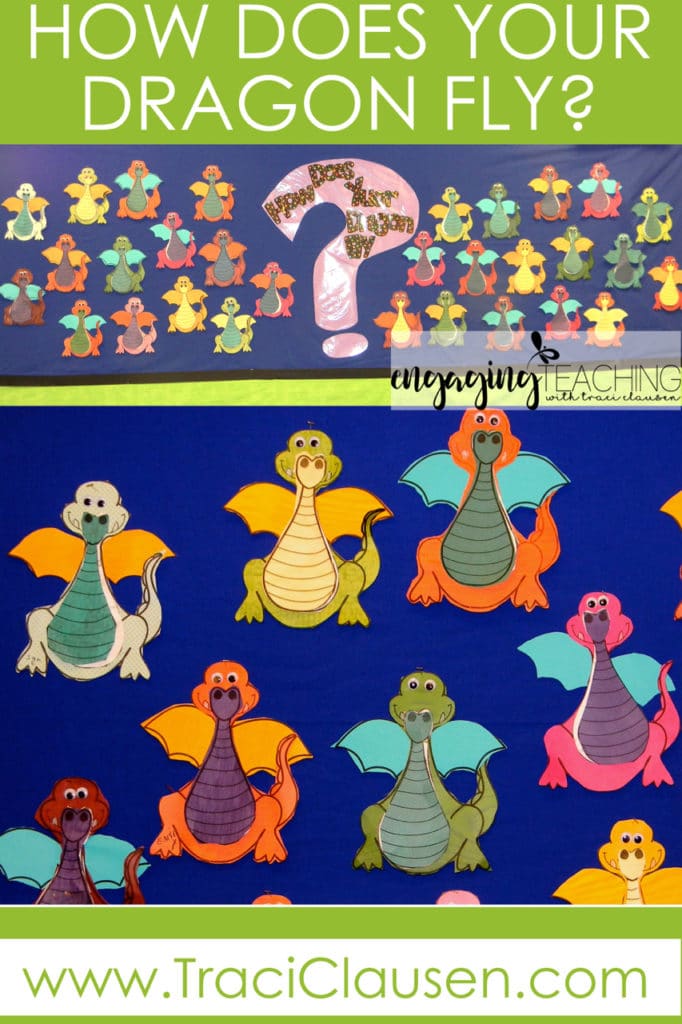 The How Does Your Dragon Fly? resource includes a question word poster, the blacklines for the dragon parts and a couple of question word activities as well as a question response sheet that tucks under the dragon's belly. It's great for the back to school introduction of questions vs. statements – but really can be used any time of the year.Click to check in out in my store.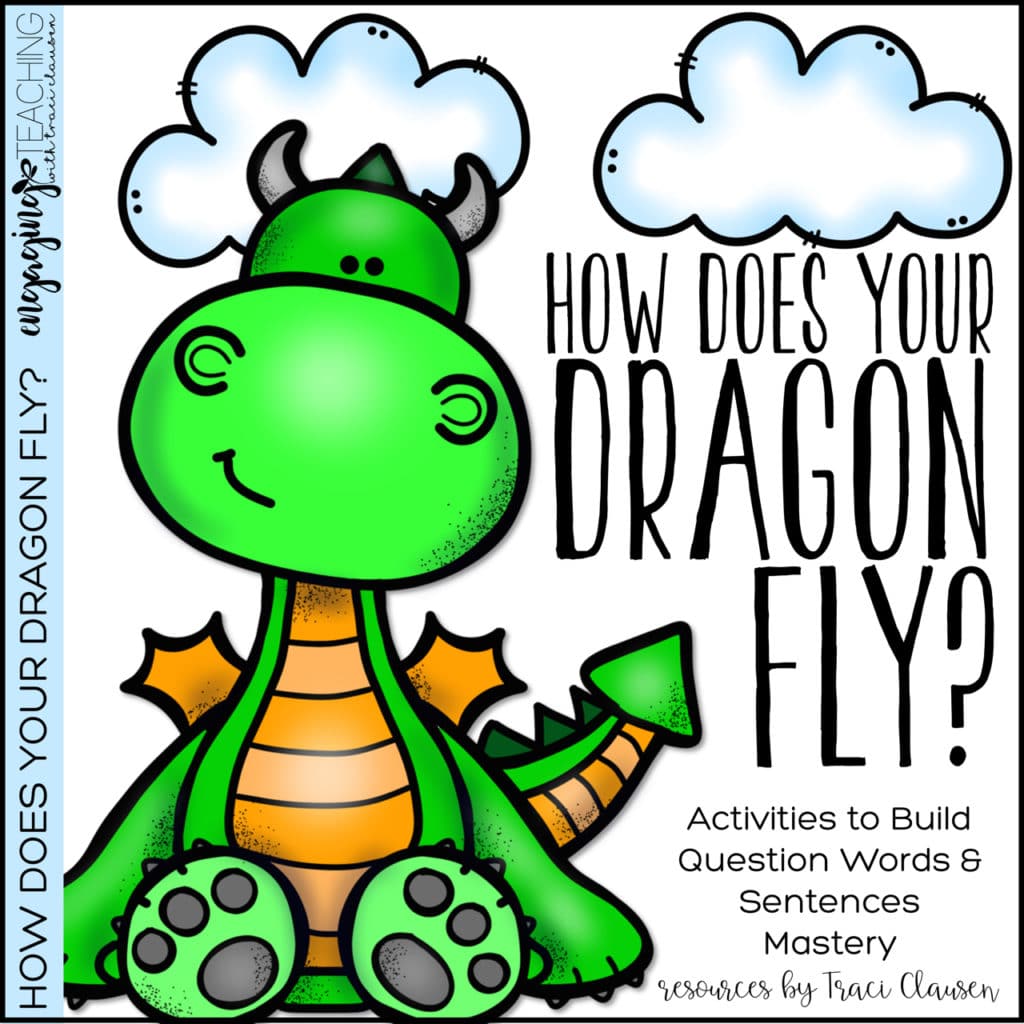 Does it take your kiddos a bit of time to understand the difference between a question and a statement when speaking? What kinds of things do you do to teach them this skill?