It's important to let those who lend help to your classroom know that you are thankful for them. A small token of thanks is a fantastic way to let parent's know that their help and dedication is noted and appreciated.
Over the years, I've given my parent helpers things like: a gift certificate for a pedicure, simple flip-flops and a fun beach towel, Bath and Body Works goodies like foam soaps, hand sanitizers, candles or any combination of those things, and, one of my absolute favorite gifts – Ulta Gift Cards for parent helper gifts at the end of the year.
But the fact is, sometimes those gifts do not suit the parent. They are pretty specific and feminine. My usual go-to's were not going to work this year. My class had three dads as helpers this school year. Those go-to gifts wouldn't do at all!
So, I decided on more generic Starbucks gift cards. I also wanted to make sure that the gift had embraced a little joy and cuteness!
And… I was hopping along the interwebs and saw this random picture.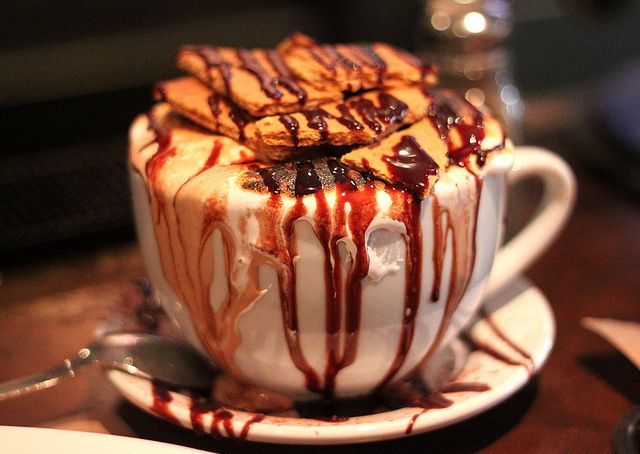 Uhm… what? It's a S'mores Hot Chocolate from some place in San Diego. All I know is I immediately wanted one!
And… I got thinking s'more's are fun. A s'more gift would be cute. And yummy. People like yummy!
So I made a s'more gift bag topper to hold both the makings of s'more and a gift card!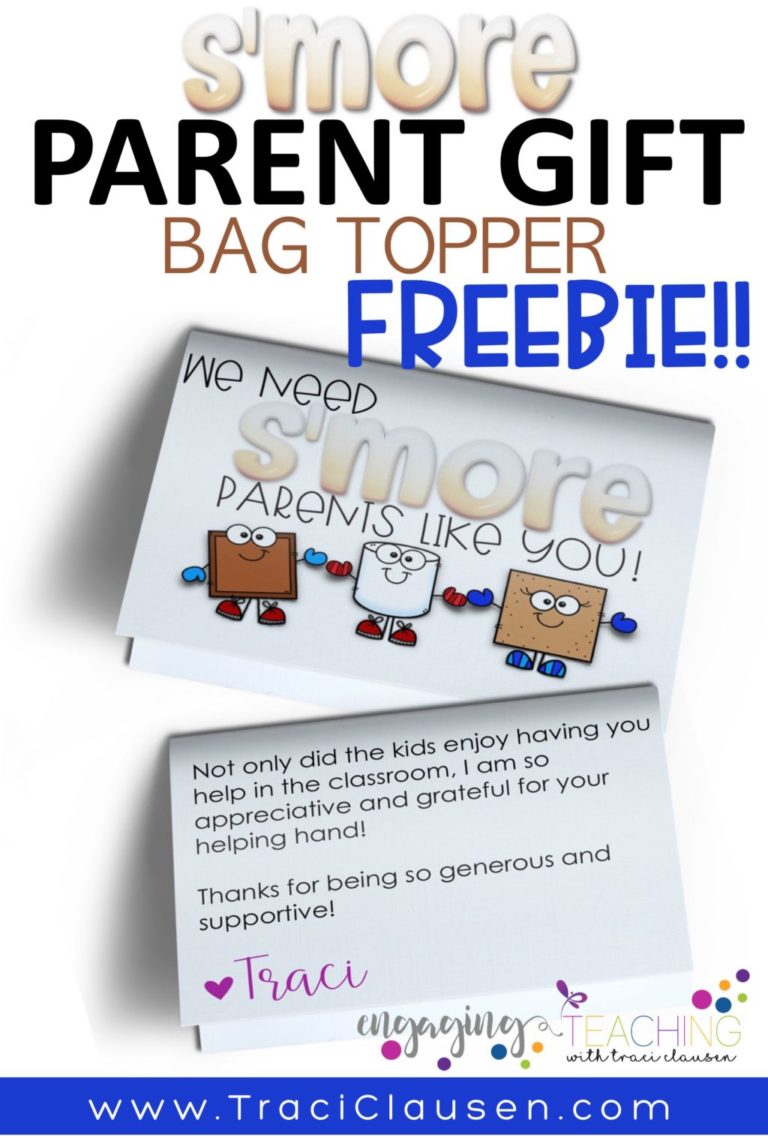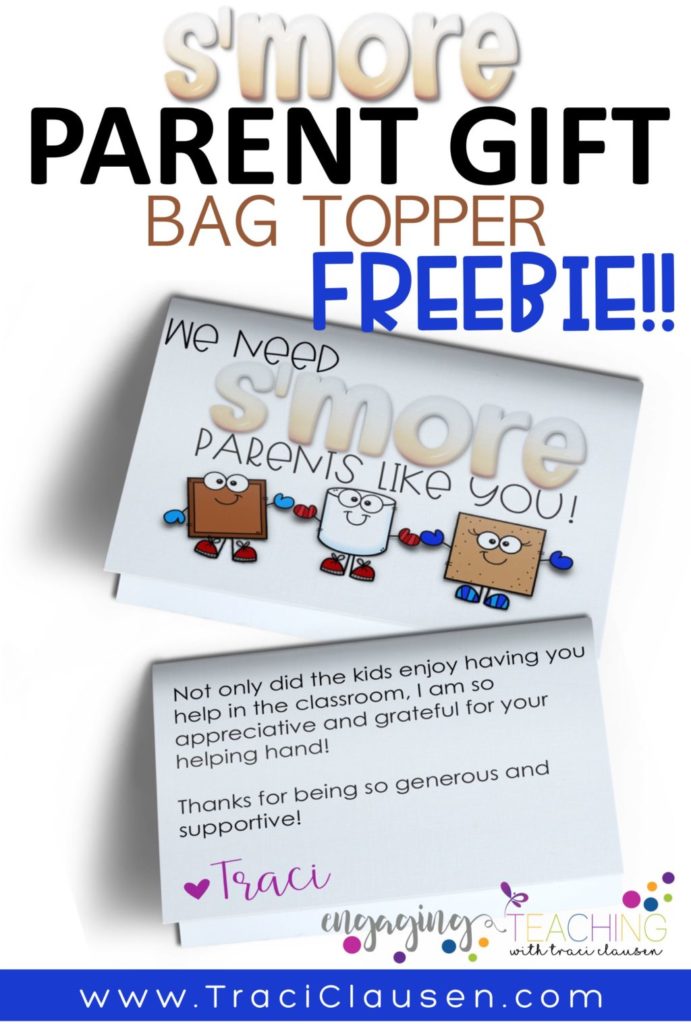 Bag Assembly
First, I ordered some simple cellophane bags. Then I placed some s'more makings into them:
Have you seen those stackable marshmallows? I LOVE them!!! Brilliant idea to make SQUARE FLAT marshmallows. They help you make perfect microwave s'mores. Yes, you miss out on that toasty, fire-roasted marshmallow flavor with the microwave… but you don't always have a campfire when a s'more craving hits!
I printed the topper on card stock. After folding it, I stapled it to the top of the cellophane bag.
Bam! Easy-peasy end of the year parent gifts!
Grab the FREEBIE!
The file is an editable .pdf so you can personalize the message on the back. Grab the FREE printable for your own s'more parent helper gift in my TPT store.