End of the school year activities need to be fun, SIMPLE, and easy to implement. Let's face it, anything the kiddos can do independently during this time is a PLUS! This memory book is FANTASTIC for all of those reasons!
FUN!
My kiddos are getting restless. I feel their pain! During these last few weeks of school I try my best to keep them engaged and frankly, entertained, as much as possible. Our assessments have to be completed so early, these last few weeks of the school year-end up feeling much more like babysitting than teaching.
I enjoy spending this more relaxed time with the kiddos – but I also have a whole lot of stuff to get done before the school year is over. It is beyond frustrating that the grading period ends WAY before the school year ends – leaving the final weeks a little chaotic and much like glorified babysitting. Do you have this issue, too?
So, I engage them in work that they can do independently AND cooperatively if they wish. Frankly, they want to talk to each other.
During the last few days of school, I bring out our Spectacular School Year memory book. They love it!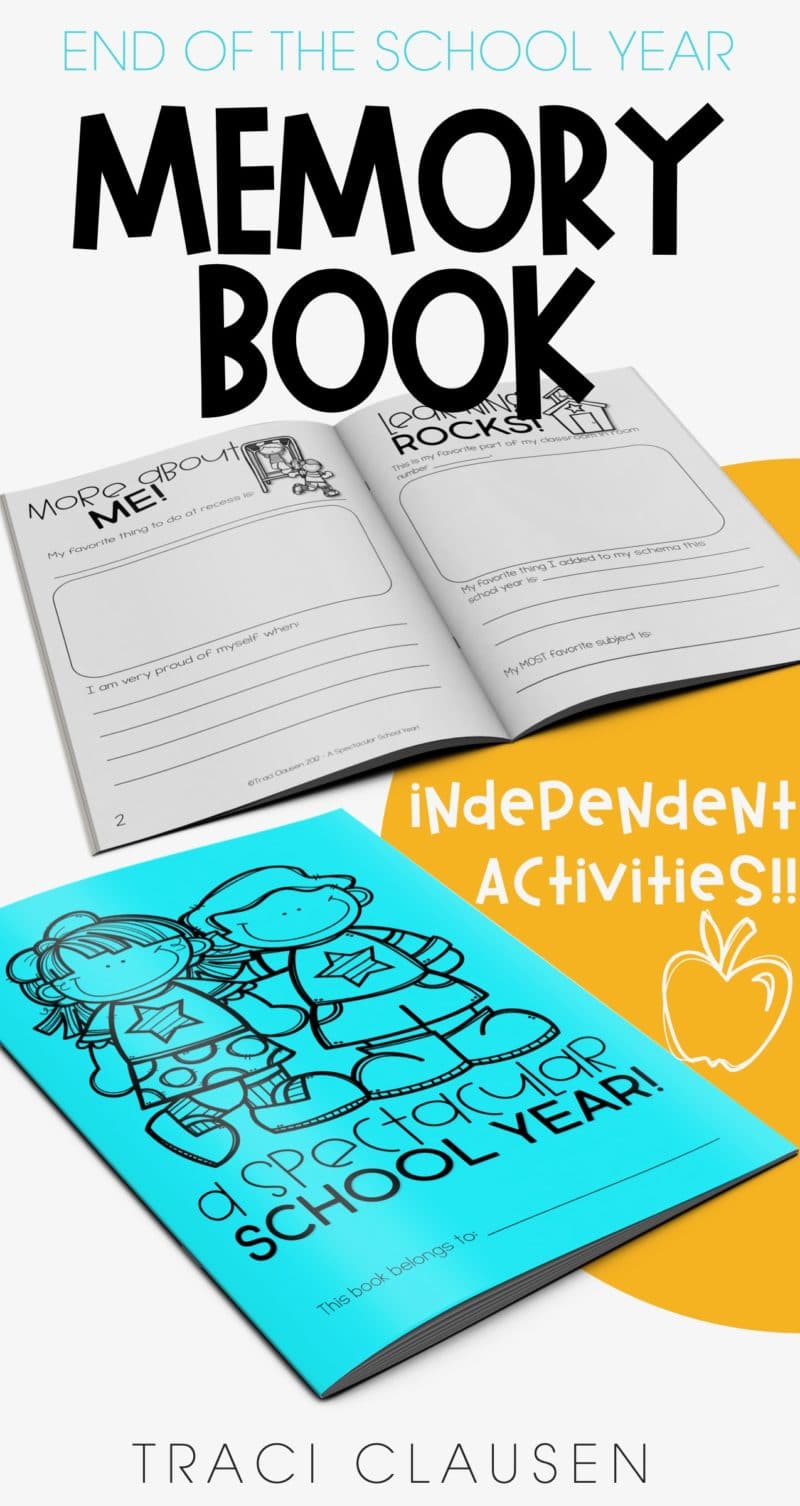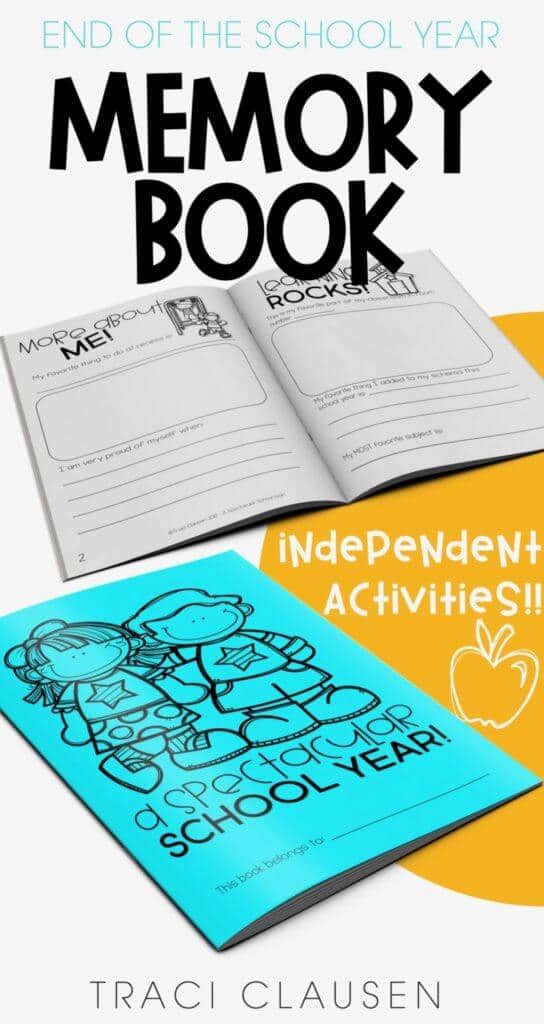 SIMPLE
I copy the pages of this little treasure 2-sided. Using colorful paper for the cover makes it even more special. In the end, we have a 16 page book.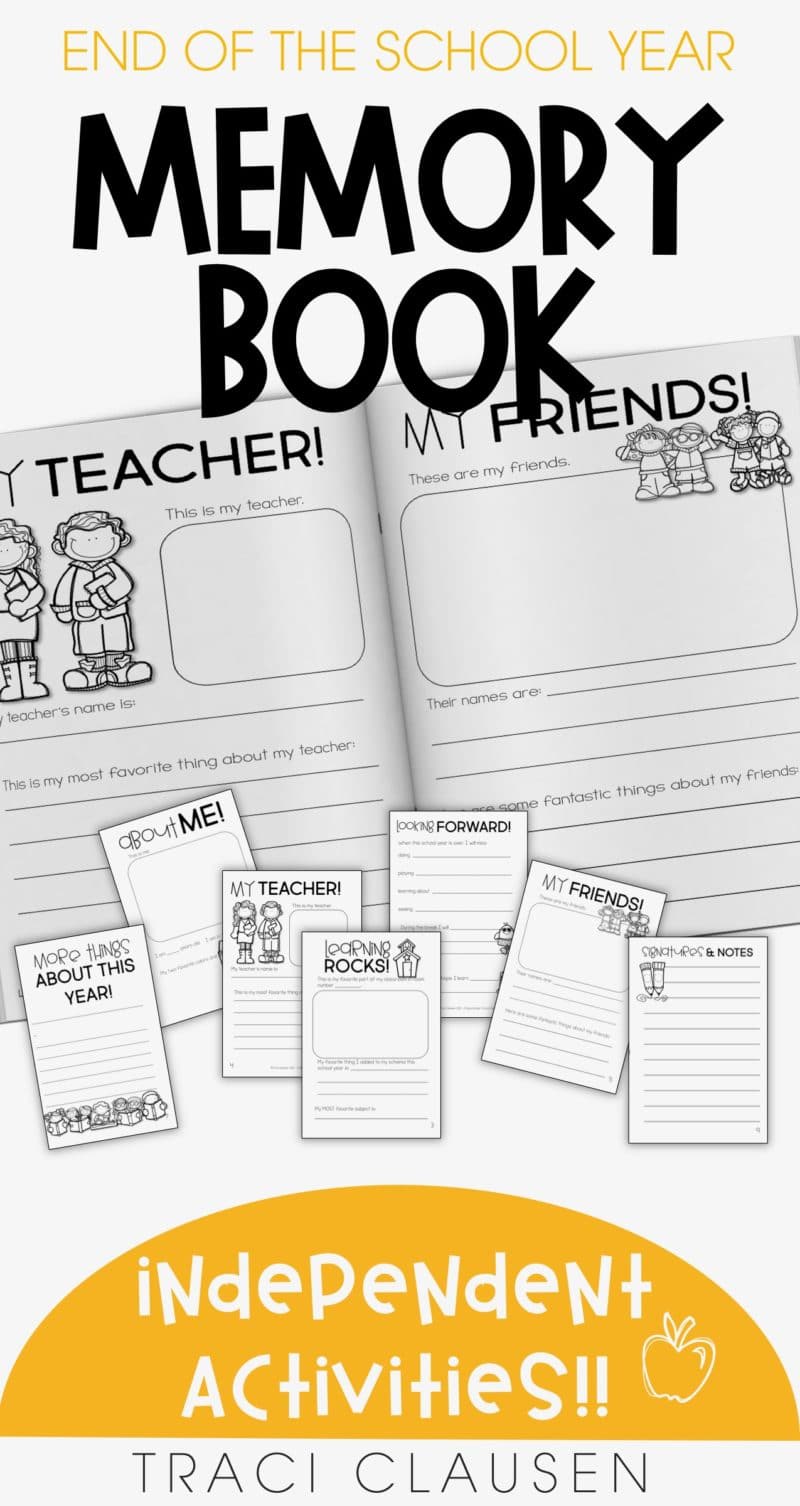 The concepts on each page are easy enough for the kiddos to complete on their own. I let the kids talk to each other and share ideas during this time, too. I can monitor them while working on other closing out the school year things. Everyone is happy!
SHARING MEMORIES
Our school is set up with many buildings. In my building we have both 1st and 2nd grade classrooms surrounding a common "pod" area. This makes it easy to get from one class to the next without leaving the building. Because of this, both our 1st and 2nd grade classrooms use this little memory book. The kids are allowed to walk from room to room and visit with one another.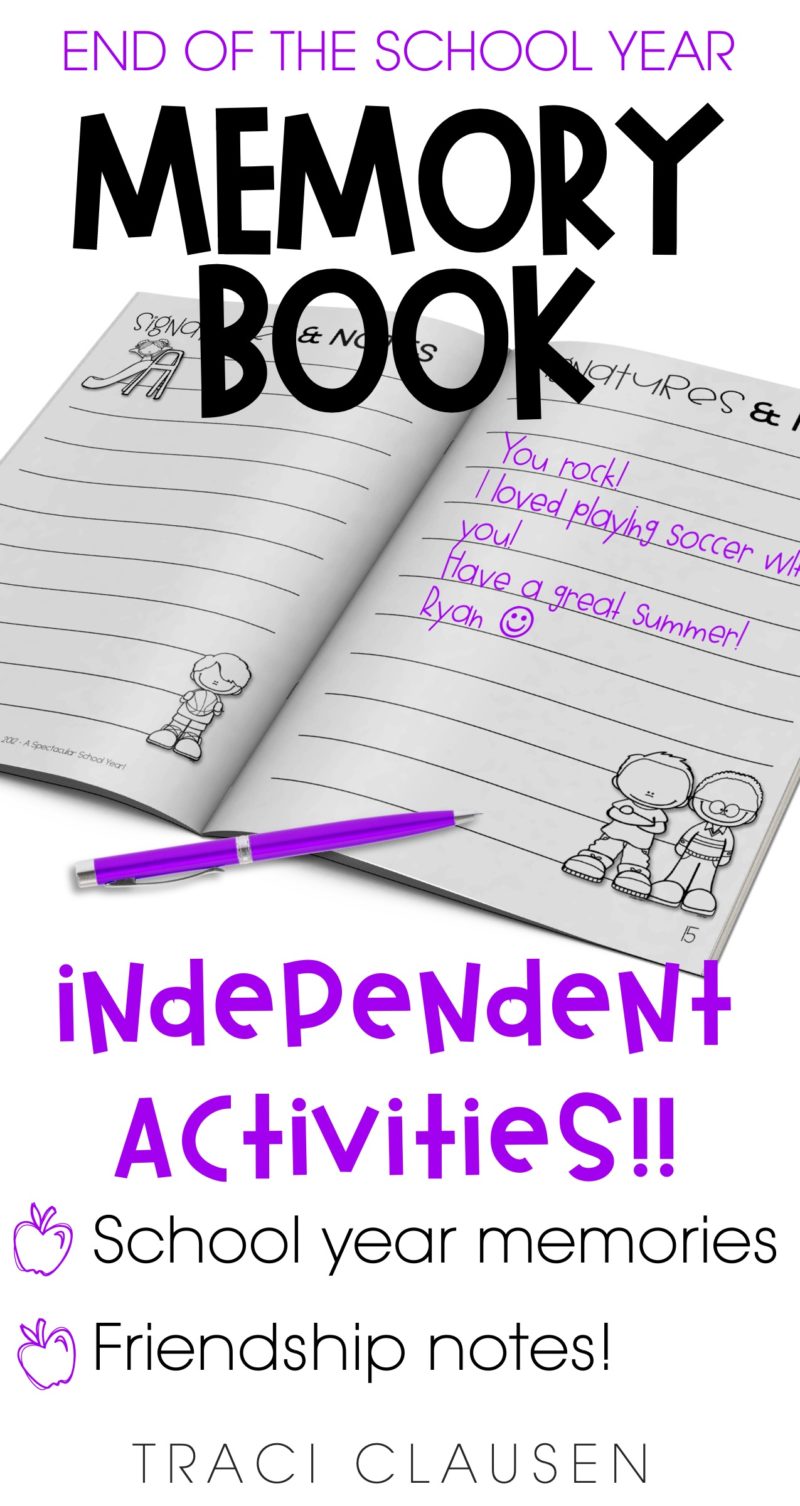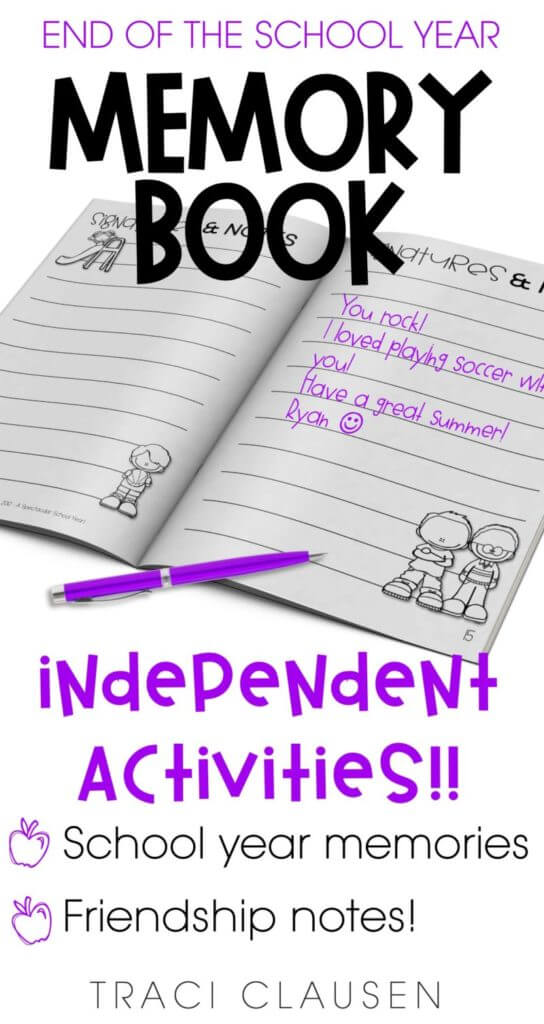 On the signature pages, the kids collect signatures and sweet notes from their friends. We (all 6 of the teachers in our building) open our doors and the kids can come and go as they please. They love this earned sense of super freedom just as much as they love collecting signatures and notes from one another (and the teachers, too!)
A LITTLE PLUS
I always get emotional at the end of the year. It's hard to see my babies go. I love doing this little "All About My Teacher" activity at the end of the school year because it gives me a lot of insight and helps me reflect on the message I send to my kids. Mostly, though, it simply cracks me up. The things the kiddos say are often hilarious!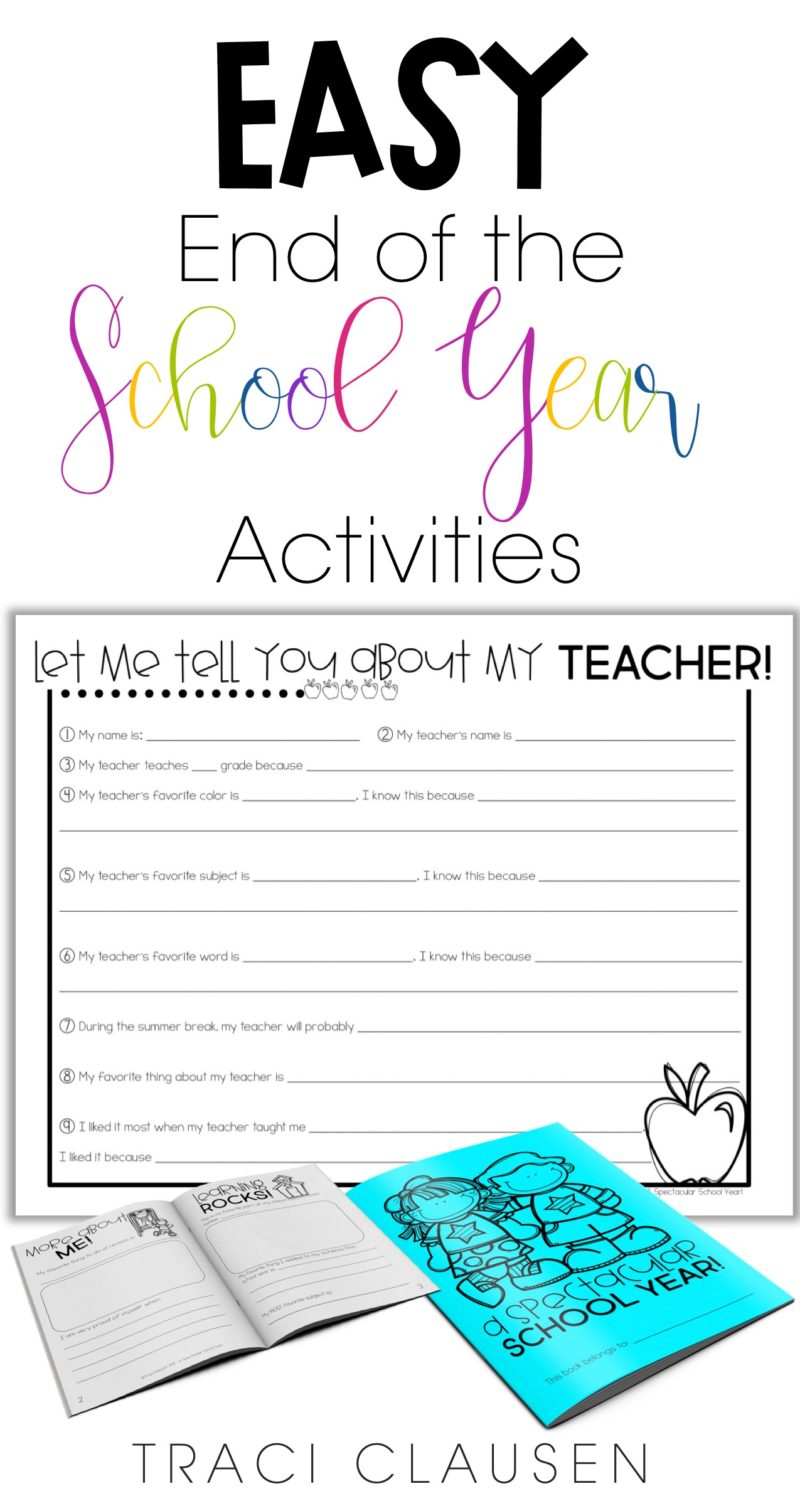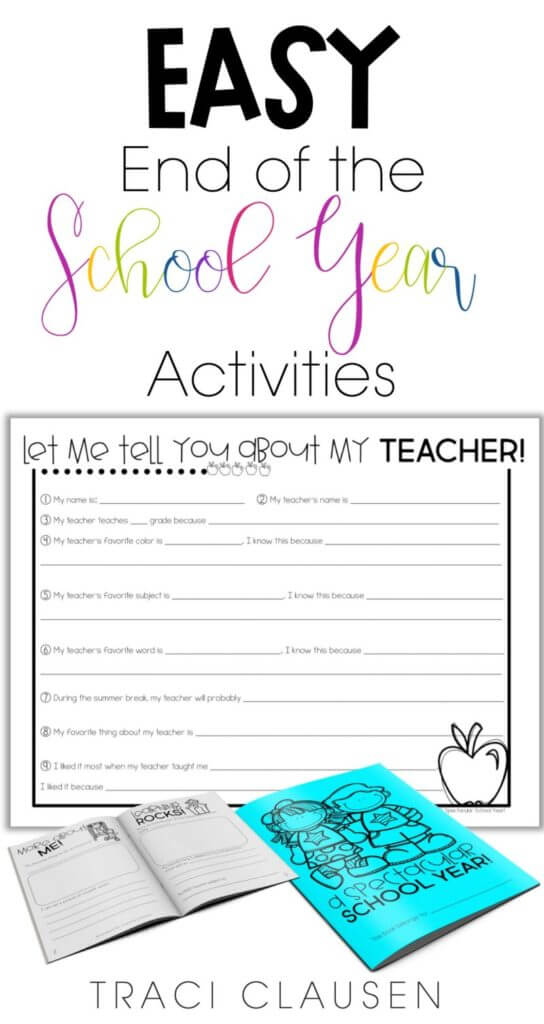 After the kids have completed this page, I make a copy. I put one into their final report card envelope so it can go into their keepsake box at home. They also put their Spectacular School Year memory book there, too.
There ya have it! An easy, fun finish to the school year! You can grab A Spectacular School Year in my store.